Thing to Do
Garnet Hill Trail

The trail follows a dirt stagecoach road about 1.5 miles (2.4 km) to a shelter where Yellowstone National Park Lodges operates the Roosevelt Old West Dinner Cookout. From there, the trail continues north along Elk Creek until nearly reaching the Yellowstone River. Here the trail divides: the west fork joins the Hellroaring Trail, the east fork traverses around Garnet Hill and back to Tower. The east fork offers views of the Yellowstone River and a variety of other terrain. Bears, elk, bison, badgers, mule deer, and wolves frequent this area. The loop rejoins the stagecoach road leaving about ¼-mile (400 m) walk back to the parking area.
Safety notes: This area is home to many bears and bison, use caution when traveling. Trail frequented by horseback-riders. If you encounter horses, move to the downhill side of the trail and remain still until they have passed.
Trailheads: Approximately 50 yards (45.7 m) north from Tower Junction, on the Northeast Entrance Road. Park in the large parking area east of the service station at Tower Junction.
This is a 7.6-mile (12.2-kilometer) loop trail that begins and ends at the same trailhead.
Entrance fees may apply, see Fees & Passes information.
This trail is located in the northern part of the park near Tower Junction.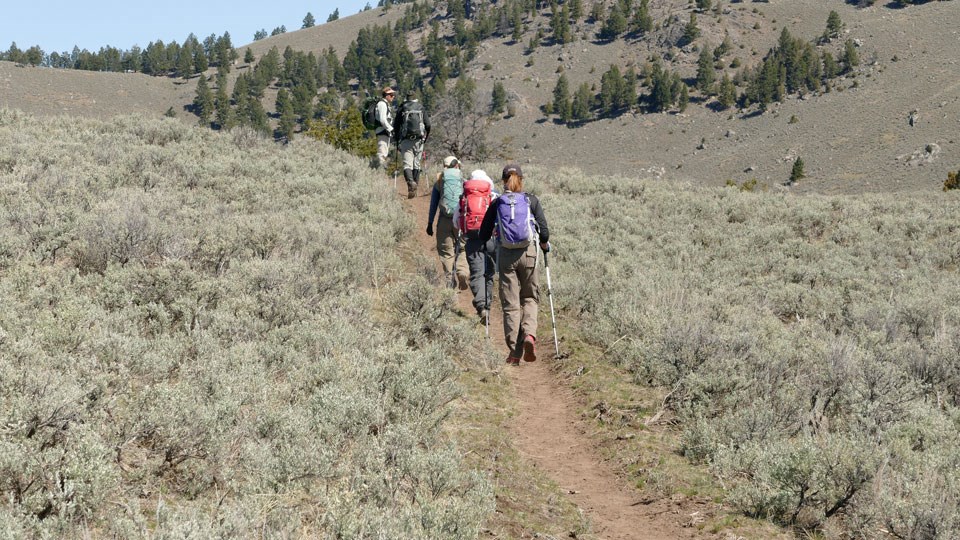 More on Day Hikes in Yellowstone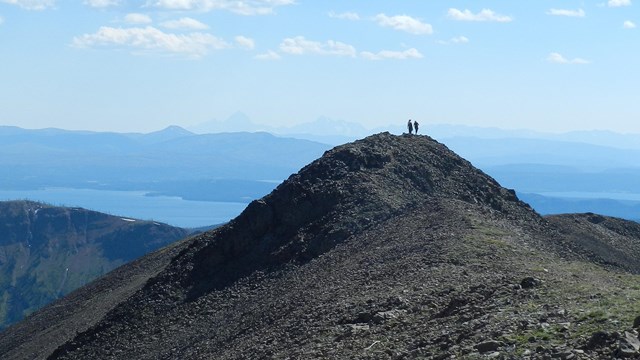 Yellowstone Day Hikes
Lace up your boots and explore some of the over 1,000 miles of trails in Yellowstone National Park.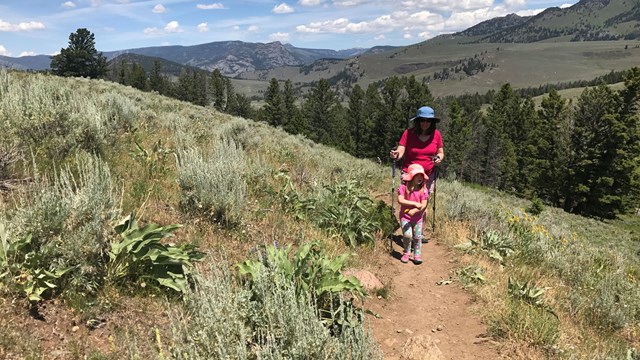 Tower & Northeast Day Hikes
Hikes in the northern part of the park reward you with enjoyable views of the Yellowstone River, meadows, and even petrified forests.
Last updated: June 29, 2018