Thing to Do
Fairy Falls Trail

Fairy Falls, 200 feet (61 m) high, is one of Yellowstone's most spectacular waterfalls. From the trailhead, walk 1.6 miles (2.6 km) through a young lodgepole pine forest to the falls. You can continue 0.6 miles (0.97 km) to Spray and Imperial geysers, which adds 1.2 miles (1.9 km) to the hike.
Safety notes: Trail opens in late May (Bear Management Area closure). Parking is very limited.
Trailheads: There are two trailheads and two different approaches to reach Fairy Falls. Either park at the end of Fountain Flat Drive or park 1 mile (1.6 km) south of Midway Geyser Basin at the Fairy Falls Parking Lot.
This is either a 5.4-mile (8.6-kilometer) or a 6.7-mile (10.7-kilometer) there-and-back trail that begins and ends at the same trailhead.
Entrance fees may apply, see Fees & Passes information.
Location
Midway Geyser Basin
This trail is located in the western part of the park, with trailheads both north and south of Midway Geyser Basin.
Season
Winter, Summer, Fall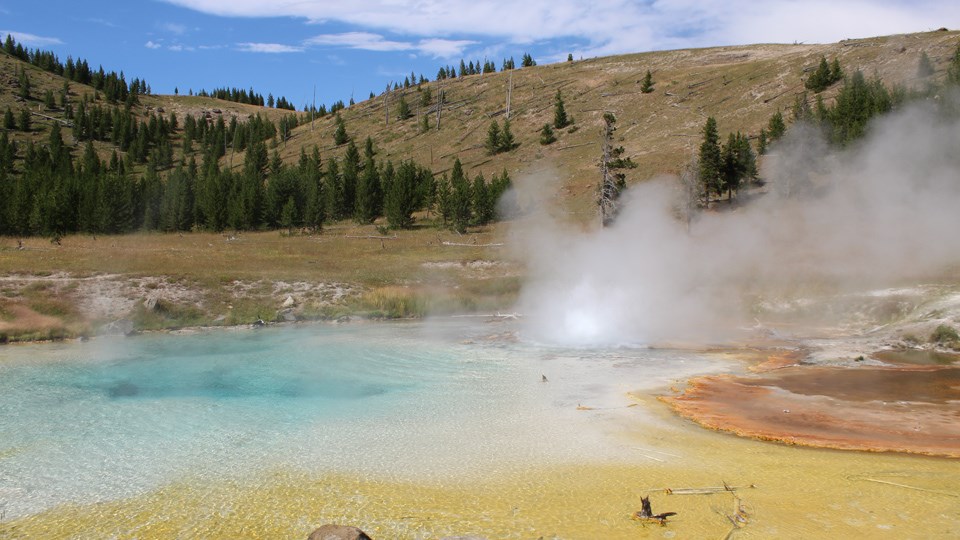 More on Day Hikes in Yellowstone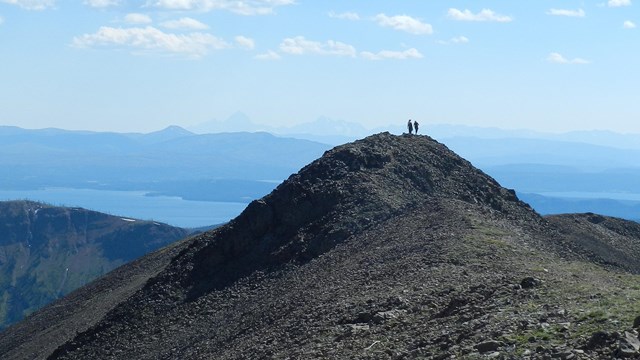 Yellowstone Day Hikes
Lace up your boots and explore some of the over 1,000 miles of trails in Yellowstone National Park.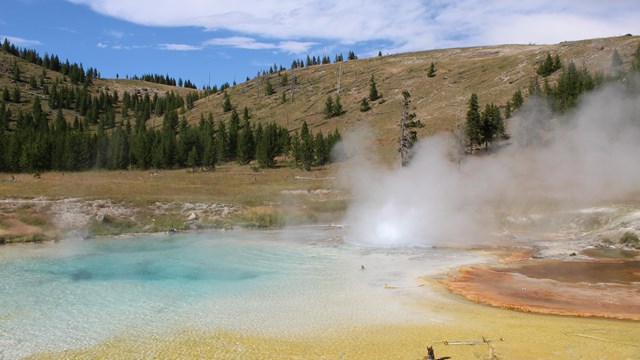 Old Faithful Area Day Hikes
Discover the unique hikes around the largest concentration of hydrothermal features in the world.
Last updated: October 28, 2019