Thing to Do
Elephant Back Mountain Trail

This trail climbs 800 feet (244 m) in 1-½ miles (2.4 km) through the dense lodgepole forest. After 0.8 of a mile, the trail splits into a loop. The left fork is the shortest route to the top, though both join again at the overlook. The overlook provides a sweeping panoramic view of Yellowstone Lake and surrounding area.
Safety notes: Always be aware of your surroundings and look for signs of grizzly bears.
Trailheads: Pullout 1 mile (1.5 km) south of Fishing Bridge Junction.
This is a 3.5-mile (5.6-kilometer) lollipop loop trail that begins and ends at the same trailhead.
Moderately strenuous hike
Entrance fees may apply, see Fees & Passes information.
This trail is located in the central part of the park, with the trailhead just north of Lake Village.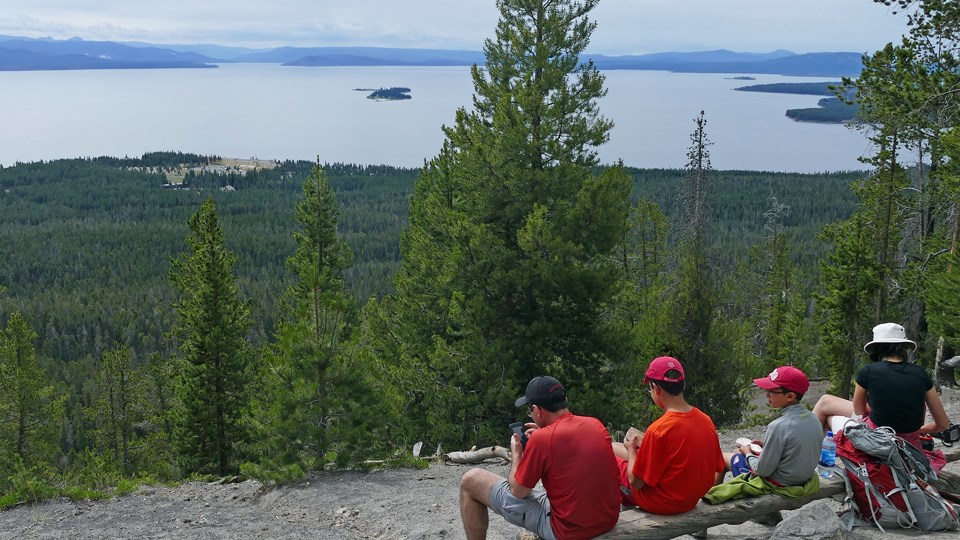 More on Day Hikes in Yellowstone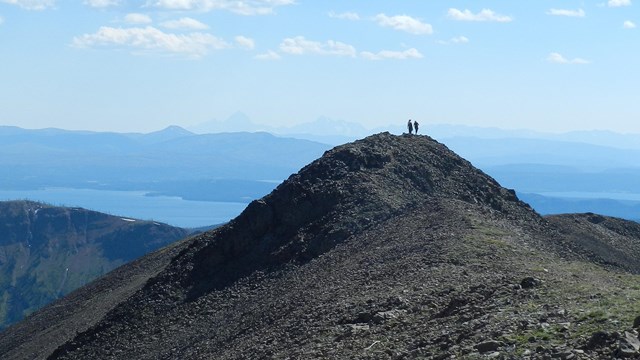 Yellowstone Day Hikes
Lace up your boots and explore some of the over 1,000 miles of trails in Yellowstone National Park.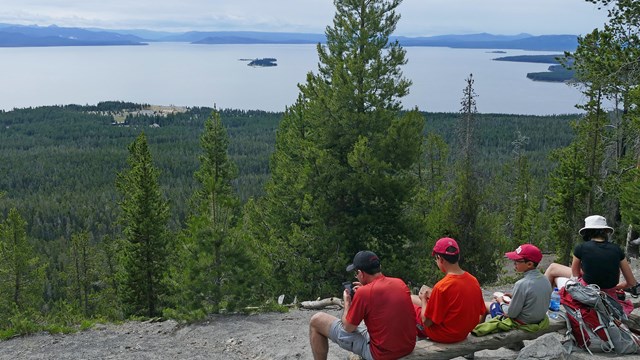 Lake Area Day Hikes
Explore trails that traverse a variety of Yellowstone ecosystems and provide stunning views of Yellowstone Lake.
Last updated: October 22, 2019