Thing to Do
Bunsen Peak Trail

Climb 1,300 feet through forest and meadow to the summit of Bunsen Peak, named for German chemist Robert Bunsen who studied geysers and invented the Bunsen Burner. The summit offers panoramic views of the Blacktail Deer Plateau, Swan Lake Flat, Gallatin Mountain Range, and the Yellowstone River Valley. Return by the same route.
Safety notes: Grizzly bears frequent this area. You'll also see communications equipment, which supplies Mammoth and nearby communities.
Trailhead: 5 miles (8 km) south of Mammoth on the Grand Loop Road. Park in the gravel lot just south of Golden Gate, across from the Glen Creek trailhead.
This is a 4.6-mile (7.4-kilometer) there-and-back trail that begins and ends at the same trailhead.
Entrance fees may apply, see Fees & Passes information.
Location
Mammoth Hot Springs
This trail iis located in the northern part of the park, with the trailhead just south of Golden Gate and Rustic Falls. The parking area is unpaved and relatively small, and can be full during the summer.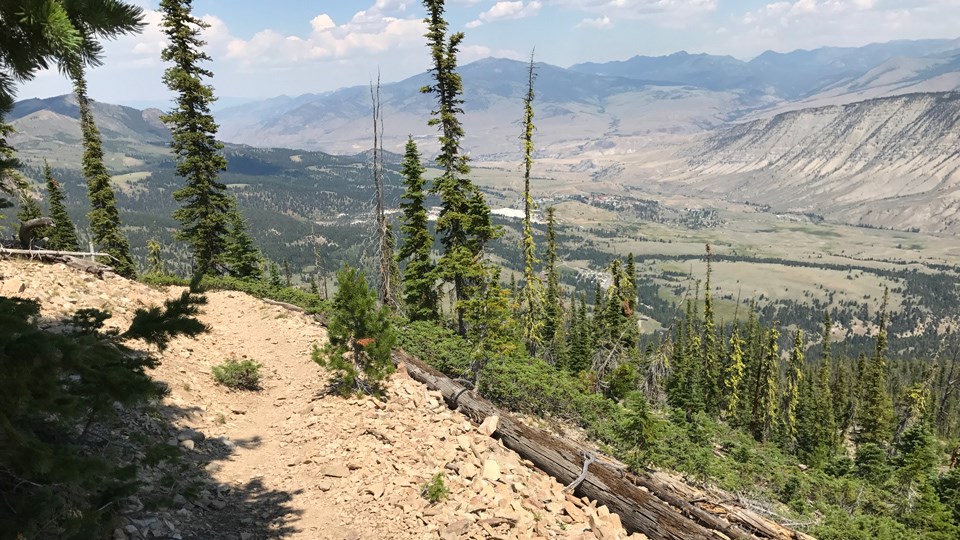 More on Day Hikes in Yellowstone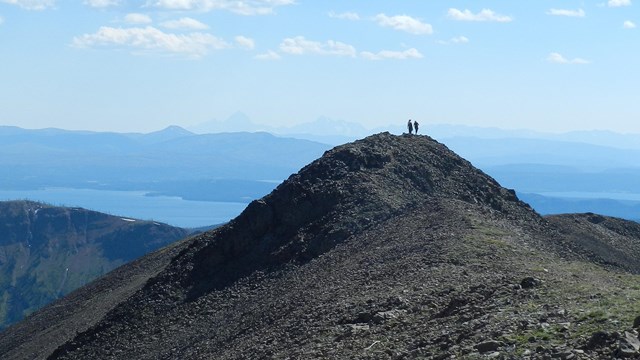 Yellowstone Day Hikes
Lace up your boots and explore some of the over 1,000 miles of trails in Yellowstone National Park.
Mammoth Area Day Hikes
Discover the amazing hikes in the northern part of Yellowstone National Park.
Last updated: June 6, 2018