Thing to Do
Riggs Spring Loop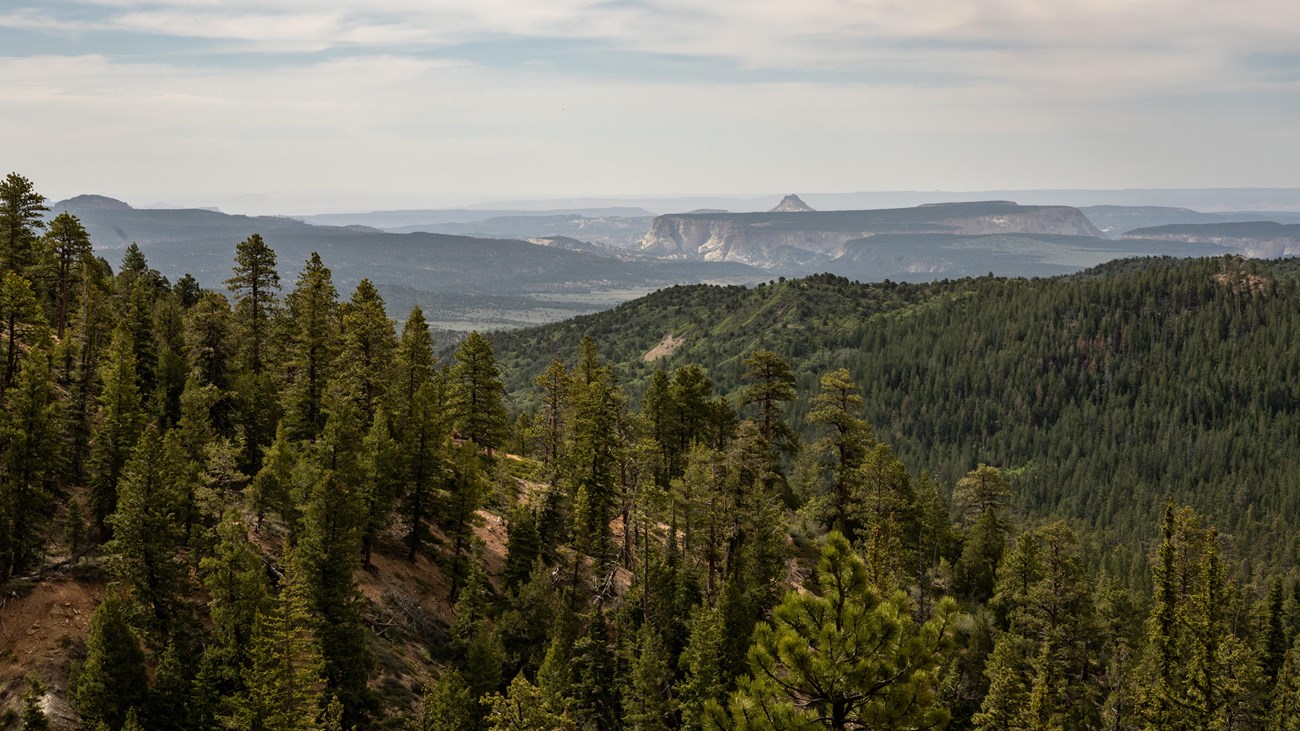 The Riggs Spring Loop is a backcountry trail that begins and ends at Yovimpa Point. This trail travels through spruce, fir, and bristlecone forests offering beautiful views of distant cliffs. The western section of the trail is steeper and more heavily forested. Permits are not required to hike this trail, but all overnight stays
require a permit
.  
Trailhead: Yovimpa Point
Parking: At trailhead; oversized vehicles permitted
Distance: 8.6 miles (13.9 km)
Approximate Time: 5 hours
Elevation Gain: 2200 feet (671 meters)
Difficulty: Strenuous
Services: Accessible restrooms available at Yovimpa Point (year-round). No water-fill stations.
Shuttle Service: None. Private options may be available.
This trail may be inaccessible during mid-winter due to snow depths ranging from 2-15 ft. (.7-5 m)
Pets are not allowed on this trail. Service animals are allowed in national parks. What is a service animal?
Backcountry camping is permitted only in designated backcountry campsites and all overnight backcountry stays require a permit.
Typically this loop is hiked in a counter-clockwise direction with a single overnight. Some backcountry hikers will combine this loop with additional nights along the
Under-the-Rim Trail
. For more information and reservation information visit our
Backcountry Information page
.
Activity
Backcountry Hiking
Entrance fees may apply, see Fees & Passes information.
Location
Riggs Spring Loop Trailhead
Accessibility Information
This is a backcountry trail with natural terrain and is not considered an accessible trail. 
Surface Type: Firm Native Sediment
Total Ascent: 2200 feet (671 meters)
Length: 8.6 mi (13.9 km) roundtrip
Last updated: July 29, 2023