Thing to Do
Primitive Roadside Campsites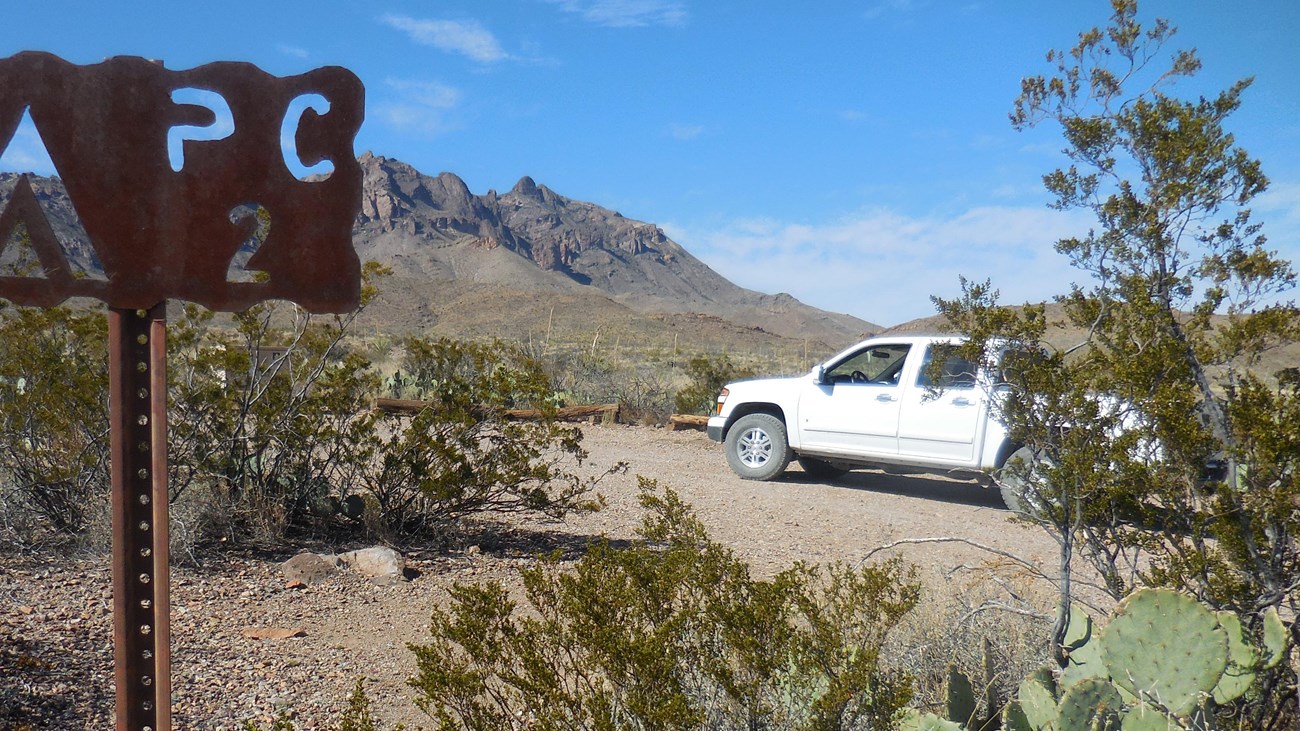 For those who wish to tent camp in the backcountry without having to backpack, Big Bend offers a number of primitive campsites along remote backcountry roads. These remote sites are located in the desert and along the Rio Grande. While a couple of sites are accessible to most vehicles, a high-clearance and 4-wheel drive vehicle is necessary to reach most of them.

Primitive roadside campsites offer nice views, solitude, and a small flat gravel space to set up camp next to your vehicle. No shade, toilets, or other amenities are provided. The use of generators is prohibited in the backcountry.
 
These sites are primitive backcountry sites and will not accommodate large RVs and trailers. Plan accordingly.
There are strict vehicle length and capacity limits for each campsite, so plan accordingly.
A backcountry use permit is required to camp at any of these sites.
Permits for these campsites are available online (up to 6 months in advance) via www.recreation.gov
Permits for the primitive roadside sites along the River Road, Glenn Springs Road, and Old Maverick Road are only available in person at Panther Junction (daily 8:30 am - 5:00 pm) and Chisos Basin (daily 8:30 am - 4:00 pm) Visitor Centers. NOTE: A rugged high-clearance 4x4 vehicle is required to access these campsites.
All other primitive roadside sites are available for online permitting a (up to 6 months in advance) at www.recreation.gov.
For details of each campsite, photos of the sites, and descriptions, please visit Big Bend's Primitive Campsite Page at:
Primitive Roadside Campsites - Big Bend National Park 
Activity
Backcountry Camping
Pets are allowed where vehicles can go. Pets are allowed along park roads, parking lots, and in campsites. Pets are not allowed along trails.
Backcountry permits cost $10/night.
Reservations for most primitive roadside campsites are available up to 6-months in advance via www.recreation.gov
Season
Winter, Spring, Fall
Accessibility Information
Big Bend is a remote park. We are continually working to upgrade facilities for accessibility and to improve park access for all visitors. While not all facilities are fully accessible, park rangers are happy to assist any visitor with special needs.

Learn more about accessibility in Big Bend at:
Accessibility - Big Bend National Park 
Last updated: February 7, 2021