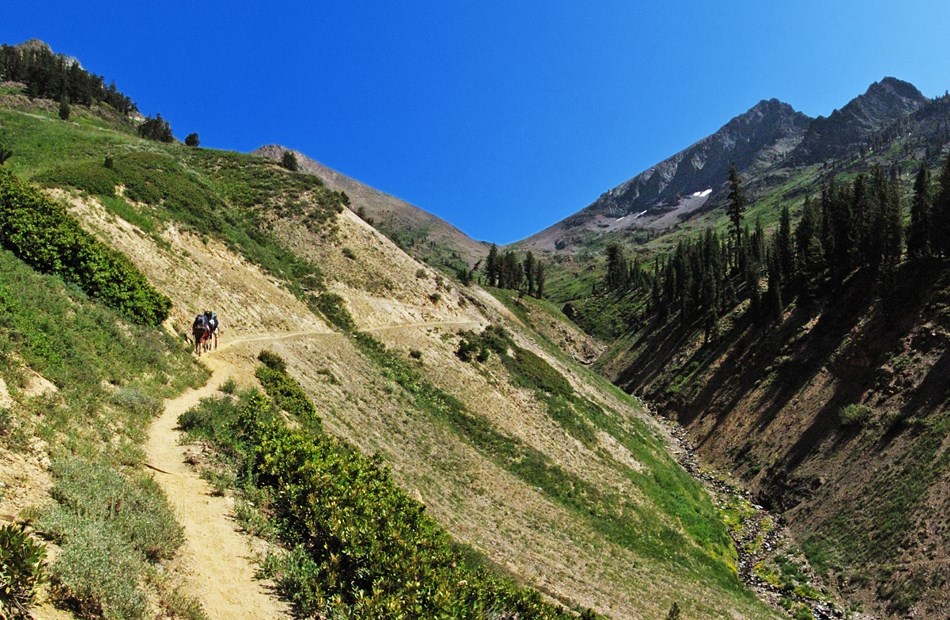 Follow the 28-mile winding Mineral King Road out of Three Rivers up to a beautiful valley at 7,500 feet. This area can be used as a basecamp for day hikes to lakes and alpine wonderlands. We suggest that you camp for a couple of nights at one of the Mineral King campgrounds and choose a day hike or two. Some hikes to consider are Monarch Lakes, Timber Gap, and Eagle/Mosquito Lakes trails.
There are two campgrounds in Mineral King: Cold Springs Campground and Atwell Mill Campground. Both are small, first come, first served campgrounds with vault toilets. These campgrounds may fill on busy summer weekends. We recommend arriving on Thursday to secure a spot.
The hikes described above are suitable for day trips, but wilderness permits are also available for many of the areas if you're interested in backpacking.
Hiking at this altitude is strenuous. Gauge your hiking to the least fit member of your party. During the early summer, mosquitoes can be a particular nuisance. Marmots can cause damage to your vehicle, so be prepared to protect it. As in all areas of the park, it is best to carry water, as the purity of the lakes and streams along the trails cannot be guaranteed.