Thing to Do
Hike to Suzy's Cave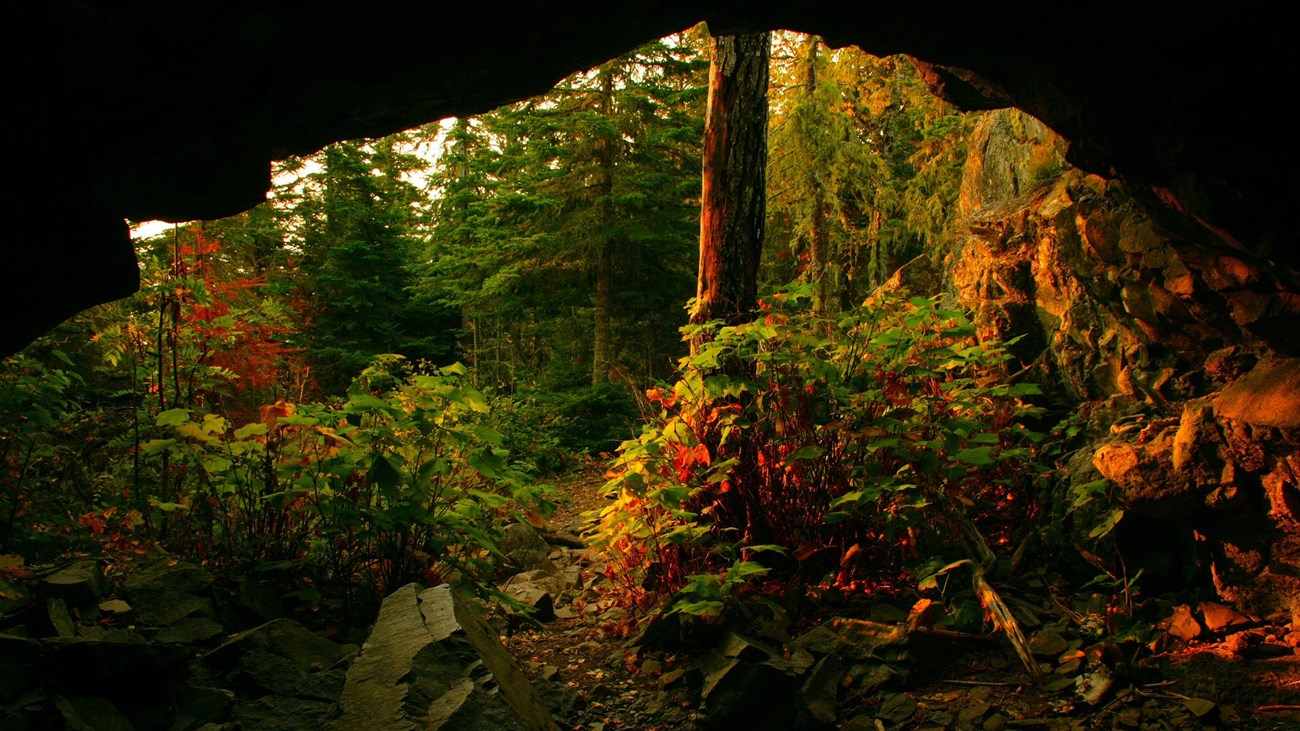 About this Hike
Mileage: about 3.8 miles (via Rock Harbor and Tobin Harbor Trails)

Rocks and roots on trail
Trailheads
Rock Harbor

Windigo via Greenstone Ridge Trail
Spend a day exploring Suzy's Cave on Isle Royale National Park. Follow the Rock Harbor Trail 1.8 miles beyond the Rock Harbor Campground and turn inland at the wooden post directing you to Suzy's Cave. Discover an inland sea arch, formed by wave action some 4000 years ago when lake water levels were higher. From here the trail leads on to the gentler Tobin Harbor Trail, which loops back to Rock Harbor. As you meander through a thick canopy of spruce, fir, and birch, watch moose and other wildlife.
Found Nearby
Rock Harbor

Rock Harbor Campground

Three Mile Campground

Rock Harbor Lodge
The duraction of this round trip hike can range from two to six hours. 
Activity
Front-Country Hiking
Entrance fees may apply, see Fees & Passes information.
Season
Spring, Summer, Fall
Accessibility Information
The trail is about 18 inches wide and is not paved. The trail is covered in rocks and roots. Choose your own adventure: the Rock Harbor Trail is significantly more challenging than the Tobin Harbor Trail. 
Last updated: February 11, 2022