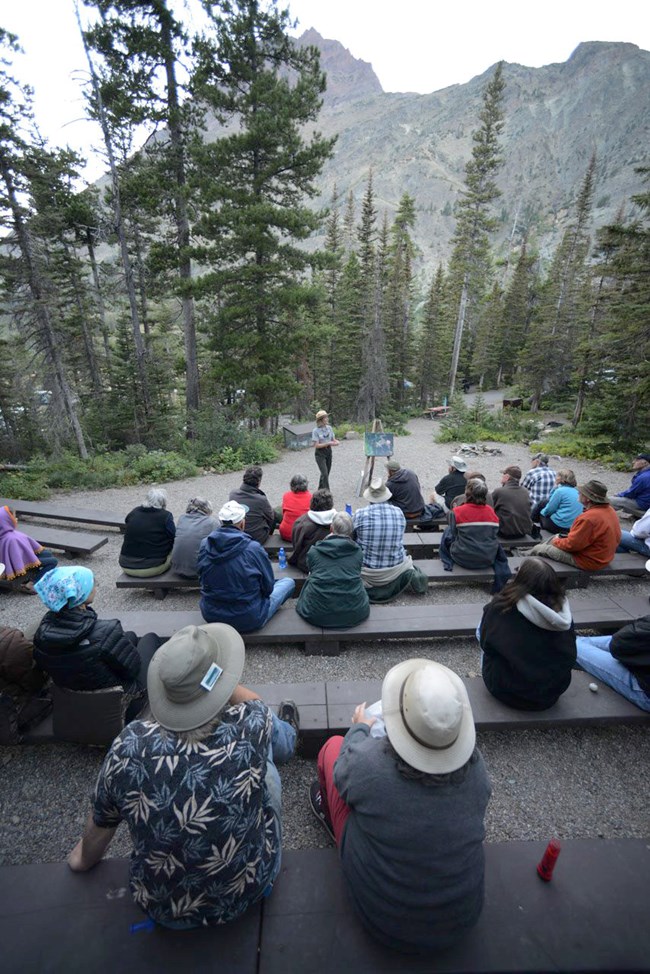 What's more fun than learning? Evening programs allow your weary feet to rest, asking only for an active mind. Gather at auditoriums or campground amphitheaters to listen to park rangers explain important park resources and engage in conversations about caring for those resources. History, geology, and ecology are just some of the subjects brought to life.
Glacier also hosts Native America Speaks evening programs, in which Blackfeet, Salish, Kootenai, and Pend d'Oreille tribal members share their knowledge, history, and culture. Highlights of the program include music and stories from singer/songwriter Jack Gladstone and demonstrations by the Blackfeet Singers and Dancers.
Check out the Ranger-led Activity Schedule for details.