Thing to Do
Explore Raspberry Island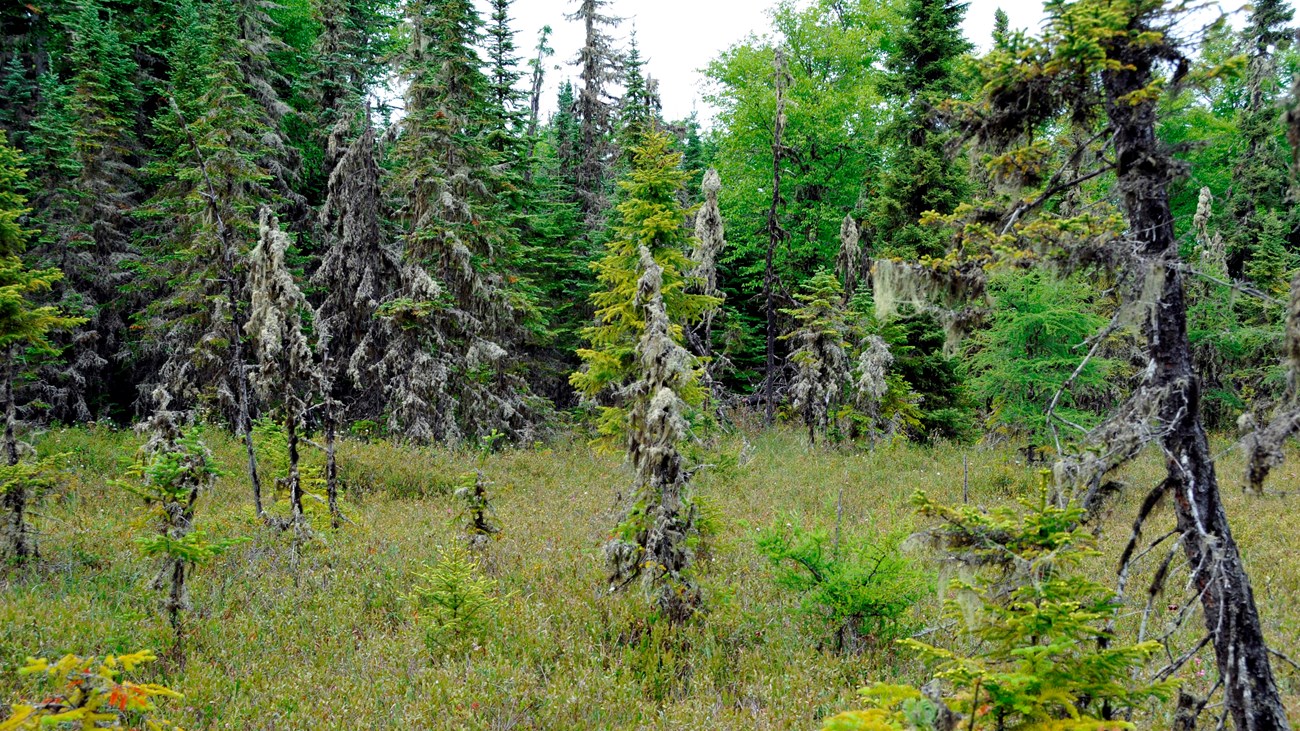 About this Trail
Mileage: About 1 mile
Rocks and roots on trail
Boardwalks slippery when wet
Trailhead

Raspberry Island is just a short canoe or boat ride away from Rock Harbor on the east end of Isle Royale National Park. Venture across the Rock Harbor channel to explore the boreal forest, a fragile bog, and scenic rocky shores. Paths and planked bridges lead past many unusual plants; including the insect-eating sundew and pitcher plants that thrive in the acidic bog environment. Interpretive signs along the route explain the ecology of this island's rich and varied plant life and the geologic origins of its rugged shores. Take your time and you will discover enough variety on this island to keep you intrigued for half a day. Raspberry Island is accessible by Rock Harbor Lodge tours, private vessel, or watercraft rental from Rock Harbor Marina. Rental and tour fees vary.
Found Nearby
Rock Harbor
Rock Harbor Lodge
Rock Harbor Marina
 
Guided tours on the MV Sandy last about 2.5 hours. 
Activity
Front-Country Hiking
Fees may apply for MV Sandy tour to Raspberry Island.
Location
Raspberry Island
Reservations for MV Sandy tour to Raspberry Island can be made through the Rock Harbor Lodge. 
Season
Spring, Summer, Fall
Accessibility Information
Raspberry Island is accessible by private boat, vessel rental, or tour on the MV Sandy. Docking is available for private boats. A small canoe/kayak landing is available. Trails on Raspberry Island are 18 inches wide and unpaved. Boardwalks are also 18 inches wide. Boardwalks may have water on them, tread carefully. 
Last updated: February 11, 2022