An Intergenerational Conversation About Career Opportunities in Historic Preservation Event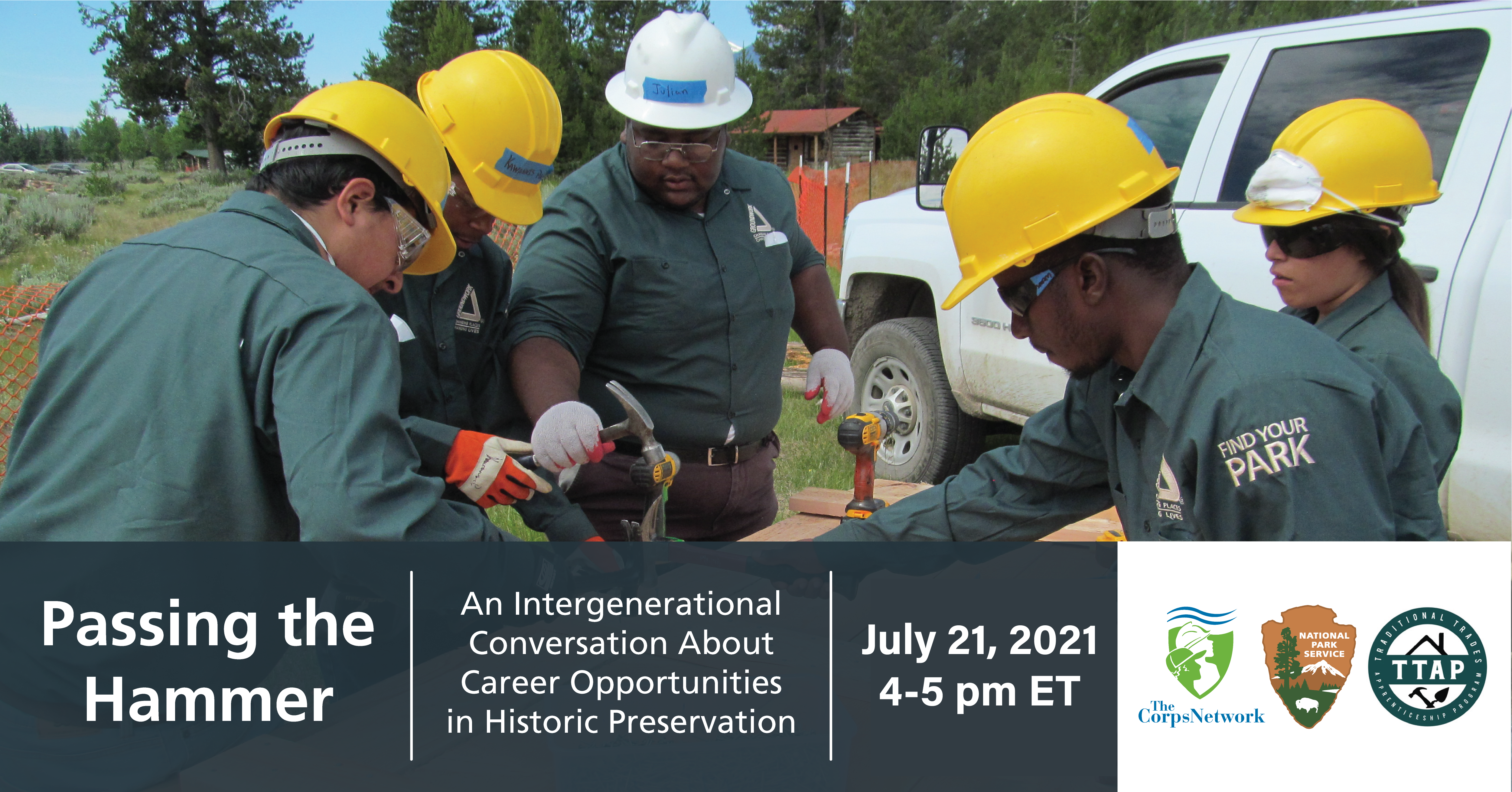 Event Details
On Wednesday, July 21 (4:00pm-5:00pm EDT), join the
National Park Service's Youth & Young Adult Programs Division
and
The Corps Network
for an intergenerational conversation around career opportunities in historic preservation. Charlie Pepper is the former Deputy Director at the
Olmsted Center for Landscape Preservation
and a current NPS mentor for youth and young adults. He will share his vision for the future of historic preservation and current opportunities through the
Traditional Trades Apprenticeship Program (TTAP)
and the
Experienced Services Program (ESP)
. The two National Park Service ESP partners are the
Center for Workforce Inclusion
and the
National Older Worker Career Center (NOWCC)
. Current and former members of the TTAP program will share their experiences and insights in this field. There will be a panel discussion and audience Q&A, which will focus on topics, including the impacts of climate change; preservation of historic structures; future of skill trades like carpentry, brick and stone masonry; and career opportunities in both the public and private sectors.
Program
Moderator
Moss Rudley, Superintendent, Historic Preservation Training Center, National Park Service
Introduction
Moss Rudley, Superintendent, Historic Preservation Training Center, National Park Service
Mary Ellen Sprenkel, President and CEO, The Corps Network
Speaker Remarks
Charlie Pepper, Founding Member/Former Program Manager, Olmsted Center for Landscape Preservation, National Park Service; Current Training Specialist, National Park Service/Experienced Services Program
Nitzka León Maldonado, Historic Preservation Masonry Apprentice, American Conservation Experience
Uriah Williams, Former Intern and Program Lead, Branching Out: Youth Exploring Resource Stewardship, National Park Service; Currently Teacher, Stephen T. Mather Building Arts and Craftsmanship High School
Hannah McLaren, Preservationist Intern of the Traditional Trades Apprenticeship Program, National Park Service
Curt Collier, National Youth Programs Director, Groundwork USA
Panel Discussion
Q&A Session (all panelists + below speakers)
George McDonald, Chief of Youth Programs and Experienced Services Program Division, National Park Service
Matthew Jacobs, Education Program Manager, National Parks of New York Harbor, National Park Service
Closing Remarks
Watch the Event Recording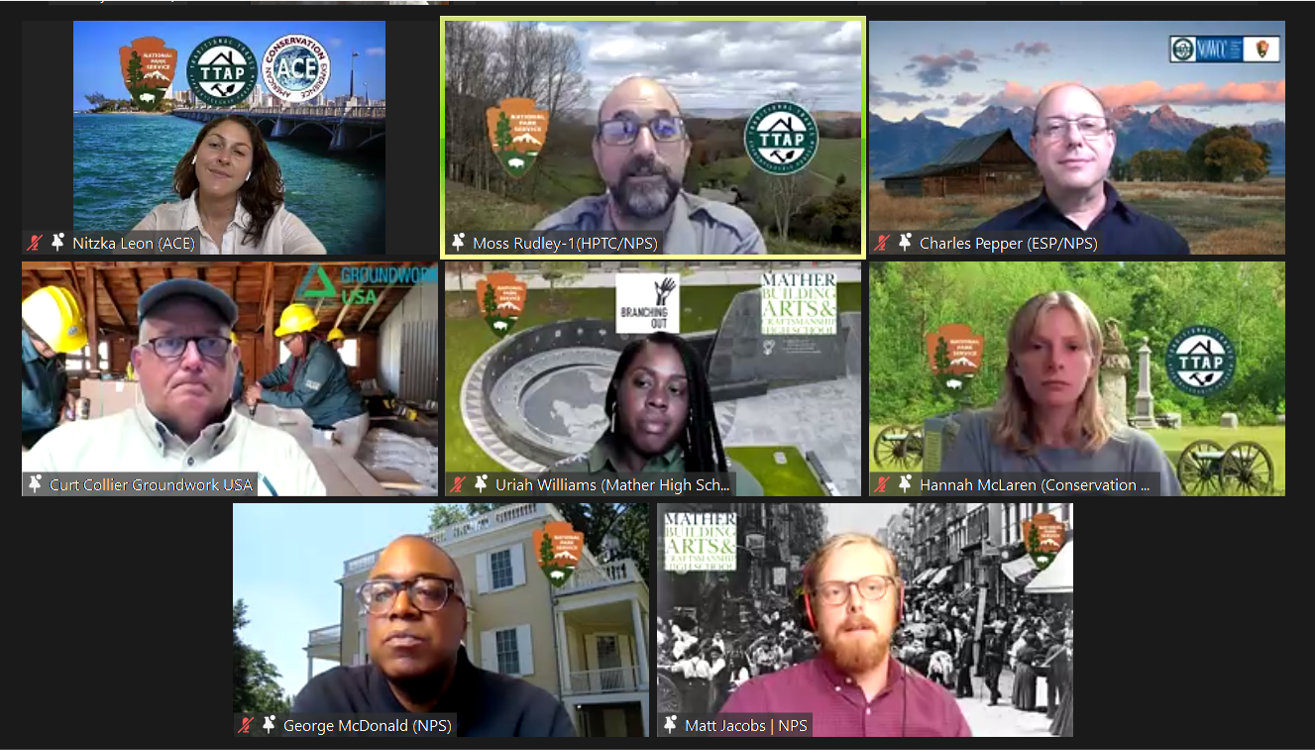 Have any questions? Please

email us

!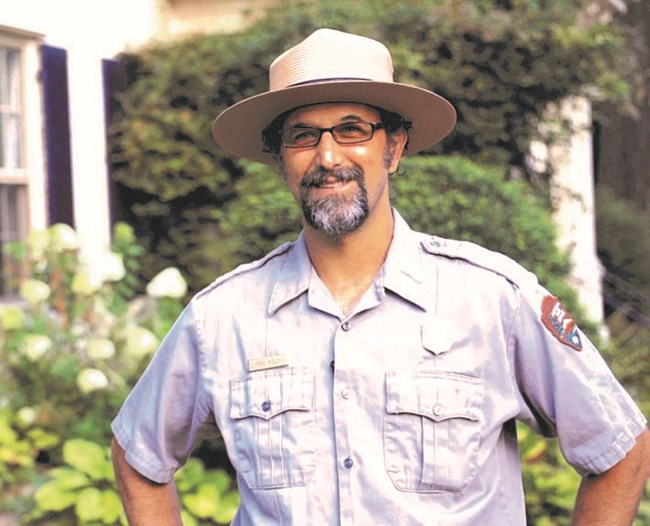 Moss Rudley
serves as the Superintendent of the National Park Service's Historic Preservation Training Center in Frederick, MD. At the Historic Preservation Training Center, he trains and mentors maintenance workers, preservation specialists and facility managers in the proper techniques to manage historic resources within their parks. Under Moss's leadership, HPTC partners with a variety of youth serving institutions including Stewards Individual Placement Program, the National Trust for Historic Preservation HOPE Crews, and Architecture and Community Heritage.
Moss teaches valuable trade skills in carpentry and masonry, but he also exposes young people to the importance of historic preservation on public lands. Since 2015, Moss has facilitated 76 Historic Training and Preservation Internships through Stewards at HPTC. Seven Stewards Alumni were hired as NPS employees at HPTC. In 2017, Moss created the Traditional Trades Youth Initiative (now called the Traditional Trades Apprenticeship Program - TTAP). This project engaged nine members for 20 weeks. The initiative exposed youth to preservation trades through trainings conducted by master craftsmen and women. In addition to craft-related training, the members were also taught important life skills, such as employee responsibilities, workplace ethics, and personal financial planning.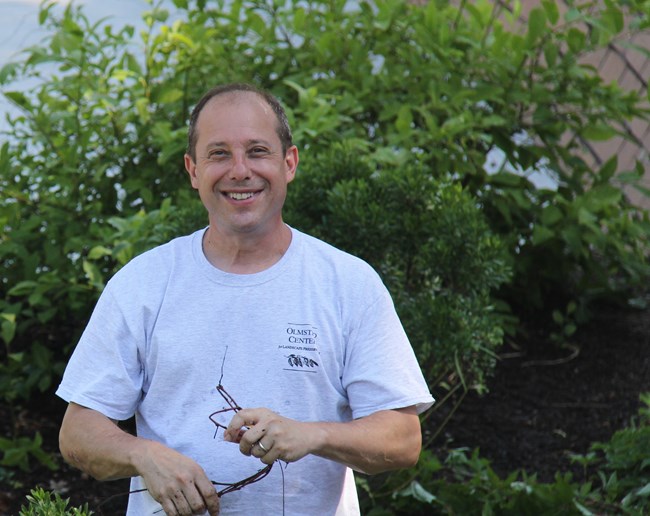 Charlie Pepper
is the Training Specialist for the Experienced Services Program (ESP) and has degrees in plant science from the State University of New York and Cornell University. Through the ESP, he assists the National Park Service (NPS) with engaging young people and NPS employees in exploring historic preservation career pathways and skills development. Prior to joining the ESP, Charlie assisted with establishing and managing the Olmsted Center for Landscape Preservation, National Park Service. In this capacity, for over 30 years, he worked with national parks and partner organizations to create, develop and coordinate programs and projects that integrate historic property stewardship with youth education and engagement.
His work has included: designing a framework for cultural landscape preservation maintenance; developing resource sensitive techniques for historic property care; creating curricula in historic preservation fundamentals for high school students and interns; and establishing programs for historic preservation career discovery, pathways to employment, and professional advancement. He has dedicated his career to facilitating education and training programs that recognize and strengthen the importance of engaging people with a diversity of backgrounds, experiences, knowledge and skills in the stewardship of historic properties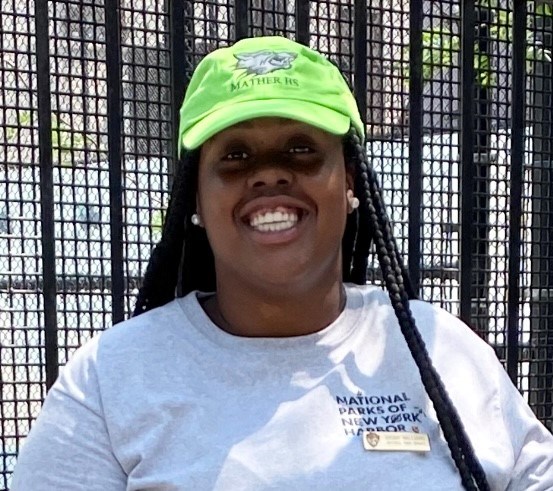 Uriah Williams
is a Botany and Landscape management teacher at Stephen T. Mather Arts & Craftsmanship/Career and Technical Education High School and Program Lead of the Branching Out New York City program. Prior to becoming an educator at Mather High School, Uriah started her career at The Olmsted Center for Landscape Preservation in Boston, Massachuttes in 2011 as a Branching Out Program intern. During her time with the Olmsted Center, Uriah collaborated at multiple National Park sites working with horticulturist and gardeners in the Boston Area while studying Natural Sciences.
Uriah spent eight years working with the Olmsted Center in various positions (Student Conservation Association (SCA), GroundworkUSA and Citizen Conservations Corps (CCC) engaging youth in resource stewardship where she fostered a love for the National Park Service, historic preservation and landscape management. From there she moved on to spearhead the expansion of the Branching Out Program in the New York City area in partnership with National Parks of New York Harbor and Stephen T. Mather High School.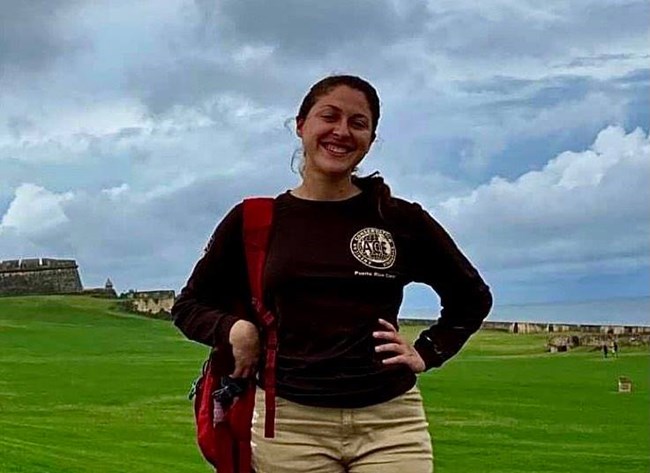 Nitzka León Maldonado
was born and raised in San Juan, Puerto Rico. Having her mom be from the US, she constantly traveled back and forth from the mainland and was therefore exposed to different cultures and languages from an early age. This exposure ignited a natural curiosity and appreciation for diversity and its history. She majored in History and Modern languages at the University of Puerto Rico. After graduating, she decided to venture far away from her home island and joined the Peace Corps, where she served as a Public Health Volunteer in Mozambique. Following her return, she lived in many places around the US and was exposed to NYC living.
Later, she traveled to Europe where she worked as a volunteer with Workaway as a farm hand around the continent. She was exposed to hands on work, antique structures and general maintenance of historical objects. This ignited her passion for a more hands-on approach to historical conservation and once back in the US made her search for opportunities that allowed her just that. After months of searching and a bit dishearten she stumbled upon a Masonry Crew Apprentice position in no other than San Juan, PR with the American Conservation Experience. Life brought her back to her starting place where she's been exposed to the art of historic preservation and maintenance. Opening up a world of opportunity and growth with a window to the world of conservation work via the National Park Service.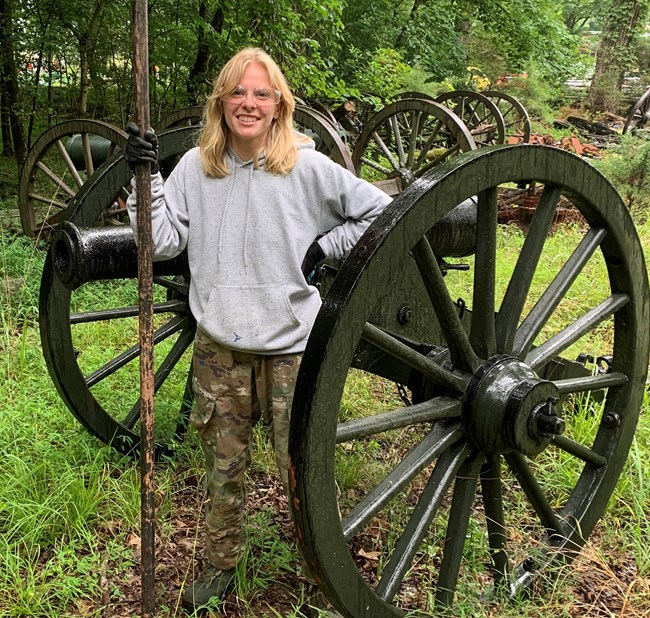 Hannah McLaren
is originally from South Florida and moved to Chattanooga roughly 5 years ago. She is a recent graduate from Chattanooga, TN. Among her earliest work experiences was participating in a youth crew in the Southeast Conservation Corps, and since then she has been invested in the region's public natural and cultural resources.
Hannah has gone on to work in several State and National Parks over the course of four seasons with SECC. One of her most cherished seasons was leading a youth crew at the Chickamauga Battlefield and passing along her respect and passion for parks to young people. Hannah is now a historic preservation intern at the Chickamauga Chattanooga National Military Park and is constantly learning from the park, its staff, and the Conservation Legacy support network what it means to be a steward of the land.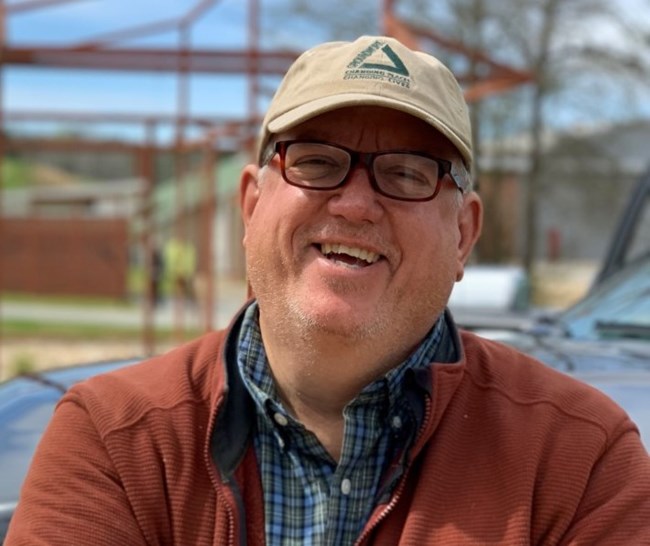 Curt Collier
is the National Youth Program Director for Groundwork USA, a position he's held for over 14 years. Collier oversees all field operations for Groundwork USA's corps programs and manages one of the Traditional Trades Apprenticeship Program. (TTAP) cohorts in conjunction with the National Park Service. A single father from South Texas, Collier also runs youth internship and career training programs with the NPS, USFWS, and NASA.
Curt helps to boost the corps competency and youth development capacity of the Groundwork USA network, creates ongoing training opportunity for Youth Leaders, and engages in outreach to funders and supporters to further these efforts. He helps to design programs and workshops at the network level to address emerging issues in youth educational preparedness and career development, and oversees the annual National Youth Summit, gathering together 60+ youth and youth leaders with professionals in the NPS, USFWS, NFS, DOI, and BLM.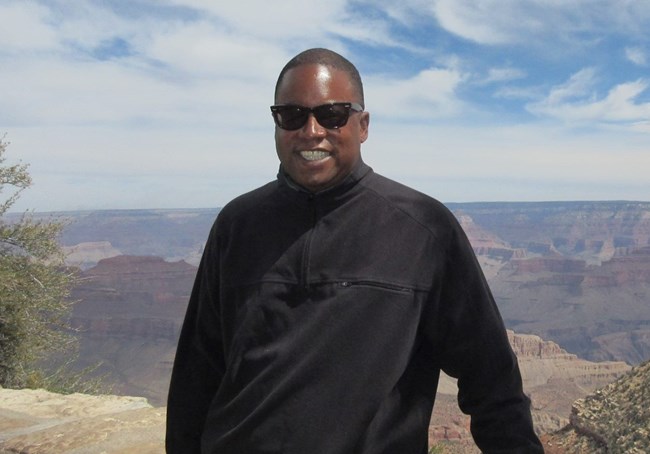 George McDonald
currently serves as Chief of the National Youth Programs and Experienced Services Program Division for the National Park Service. In this role, McDonald has led successful efforts to launch numerous programs designed to enhance and increase the number of underserved, minority and disadvantaged youth participating in park activities and engaging in employment and educational opportunities in parks. Significantly, he helped launch NPS's Youth Intern Program in 2009 to provide youth and young adults an intellectually challenging experience and exposure to a range of NPS job opportunities.
McDonald has partnered with numerous 21CSC organizations, helping develop such programs as Historically Black Colleges and Universities Internship in collaboration with the Greening Youth Foundation, the Latino Heritage Internship Program, and the Mosaics in Science Intern Program with Environment for the Americas. McDonald has not only championed the 21CSC within NPS, but has taken time to write congressional responses and inform leaders across the Department of the Interior about the value of this initiative.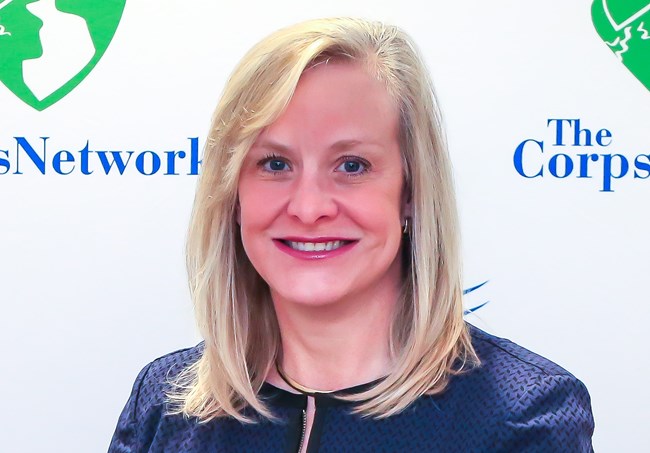 Mary Ellen
came to The Corps Network in March 2008 as Director of Government Relations, becoming CEO in 2012. During her tenure, Service and Conservation Corps have gained recognition among lawmakers and policymakers throughout the federal government. Legislation that would expand and bolster youth programs, including Service and Conservation Corps, has been routinely introduced in both the U.S. House of Representatives and U.S. Senate. In recent years, Mary Ellen served as a member of the Federal Advisory Committee tasked with providing recommendations to federal land management agencies on how to implement a 21st Century Conservation Service Corps.
Prior to her time at The Corps Network, Mary Ellen spent 10 years on Capitol Hill, including two years on the House Committee on Education and Labor, handling postsecondary education, training, and life-long learning programs. She also worked for Representatives Matthew G. Martinez (D-CA) and Nydia Velazquez (D-NY). Mary Ellen also previously served as Vice President of Government Relations at the Education Finance Council, and spent two years as the Assistant to the President of the University of Montana.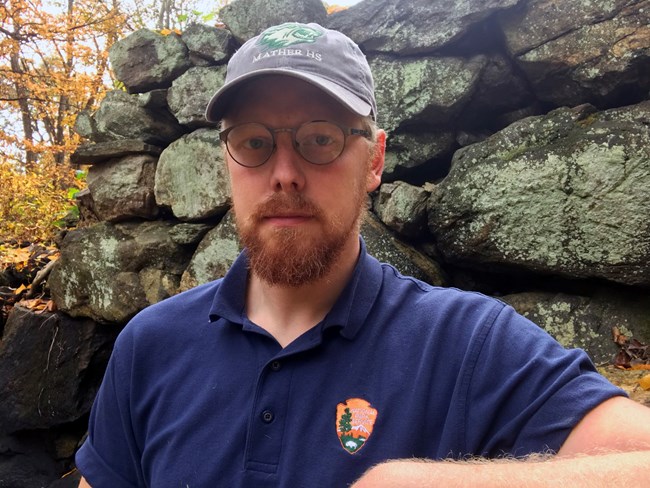 Matthew Jacobs
is an educator, advocate, and practitioner of preservation and conservation. Matt is currently serving as the Education Program Manager at the National Parks of New York Harbor (NPNH), where he provides and coordinates a variety of education, training, recreation, employment and VIP opportunities for youth at NPS sites in New York City and throughout the region. His primary responsibility is leading a partnership with the New York City Department of Education at the Stephen T Mather Building Arts and Craftsmanship High School (Mather), a Career and Technical Education (CTE) High School in Manhattan where students receive instruction in carpentry, masonry, decorative arts and landscape stewardship and broad exposure to the NPS and other public lands and historical sites. Through hands-on project based engagement, over 400 Mather students each year build college and career readiness while laying the foundations for a life of craftsmanship, stewardship and engaged citizenship.
Prior to his position at NPNH, Matt worked as a preservation specialist for the NER's Historic Architecture Conservation and Engineering Center (HACE) in Lowell, MA, leading and supporting cultural resource stewardship projects at parks across the NER. He got his start with the NPS while in architecture school, through a summer position with the Historic American Engineering Record (HAER), part of the Heritage Documentation Program.
Last updated: April 23, 2022