Traditional Trades Apprenticeship Program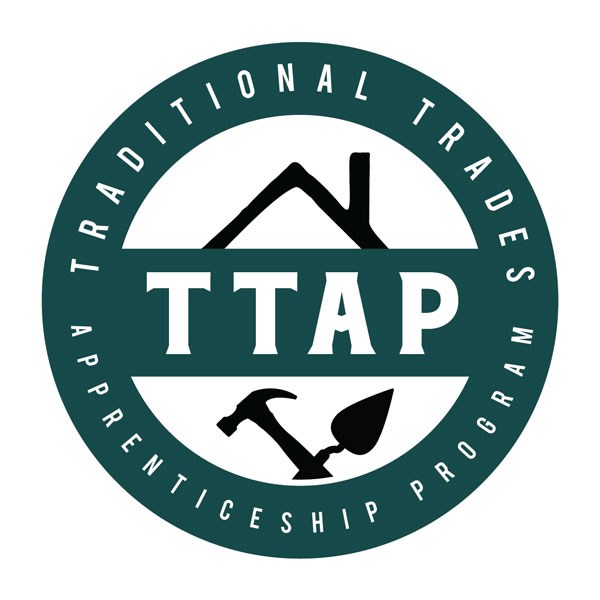 The National Park Service and private industry need workers with specialized skills to preserve and maintain the buildings and structures in our national parks and historic communities. To help meet this need, the NPS Traditional Trades Apprenticeship Program (TTAP) was created.
TTAP provides hands-on, historic preservation trade skills training during an intensive five-month learning-while-working experience. TTAP allows the important work of preserving the cultural resources and crucial infrastructure of national park sites to be passed onto the next generation in a time when many employment fields are becoming obsolete through mechanization. Traditional trades in their modern form require much of the same materials, tools, ingenuity, skills, and hard work that have been required for generations and can never be replaced.
Visit our keyboard shortcuts docs for details
Duration:

1 minute, 31 seconds
Youth and military veterans are invited to join the Traditional Trades Apprenticeship Program of the National Park Service. Learn skills, work in amazing places, and preserve the history that defines us all. Video: NPS / Kristi Rugg
How to Apply
Are you interested in joining TTAP? Awesome! The following locations are currently recruiting for TTAP member positions:
What are the crews?
Become a member of a small team, lead by a NPS preservation specialist, working to preserve historic buildings and features!
At the beginning of the program you will complete an intensive two-week basic training in historic preservation fundamentals and introductory craft construction skills. Afterwards, you'll put those skills to work using tools and materials common in the preservation of older buildings and structures.
Work may be inside or outside, in all kinds of weather, and may involve working on scaffolding. At the end of the day you'll walk away with the satisfaction of making a lasting impact, with highly-marketable job skills, and a great opportunity to network and build your career.
Where have crews worked lately?
The TTAP crews worked on projects at the following locations:
Eligibility Requirements
Because this program is offered through partner agreements that are a part of the the 21st Century Conservation Service Corps there are specific age requirements for these positions.
Learn more about 21CSC requirements.
Youth must be between 18 and 30 years of age. Veterans must be between 18 and 35 years of age, and possess a DD214 with a discharge status of Honorable or General under Honorable Conditions.
Other information
No prior experience required
Five-month commitment
Requires at least two weeks of traveling for training
You will be getting dirty and working hard, in both indoor and outdoor environments. Somedays the work will be physically demanding.
Requires a full commitment to meet all program requirements
What are the benefits of TTAP?
By participating in TTAP you will:
Build marketable job skills
Receive a National Center for Construction Education and Research graduation certificate
Have time to explore national parks
Feel satisfaction, because you've made a difference
Have paid experience and a lot of fun.
Applicant's Frequently Asked Questions
What's it like?
Hear from present and former participants in the Traditional Trades Apprenticeship Program.
From TTAP to NPS
A number of former TTAP participants are now full-time NPS employees! Hear from them how the program changed their lives!
Last updated: January 4, 2022