Traditional Trades Advancement Program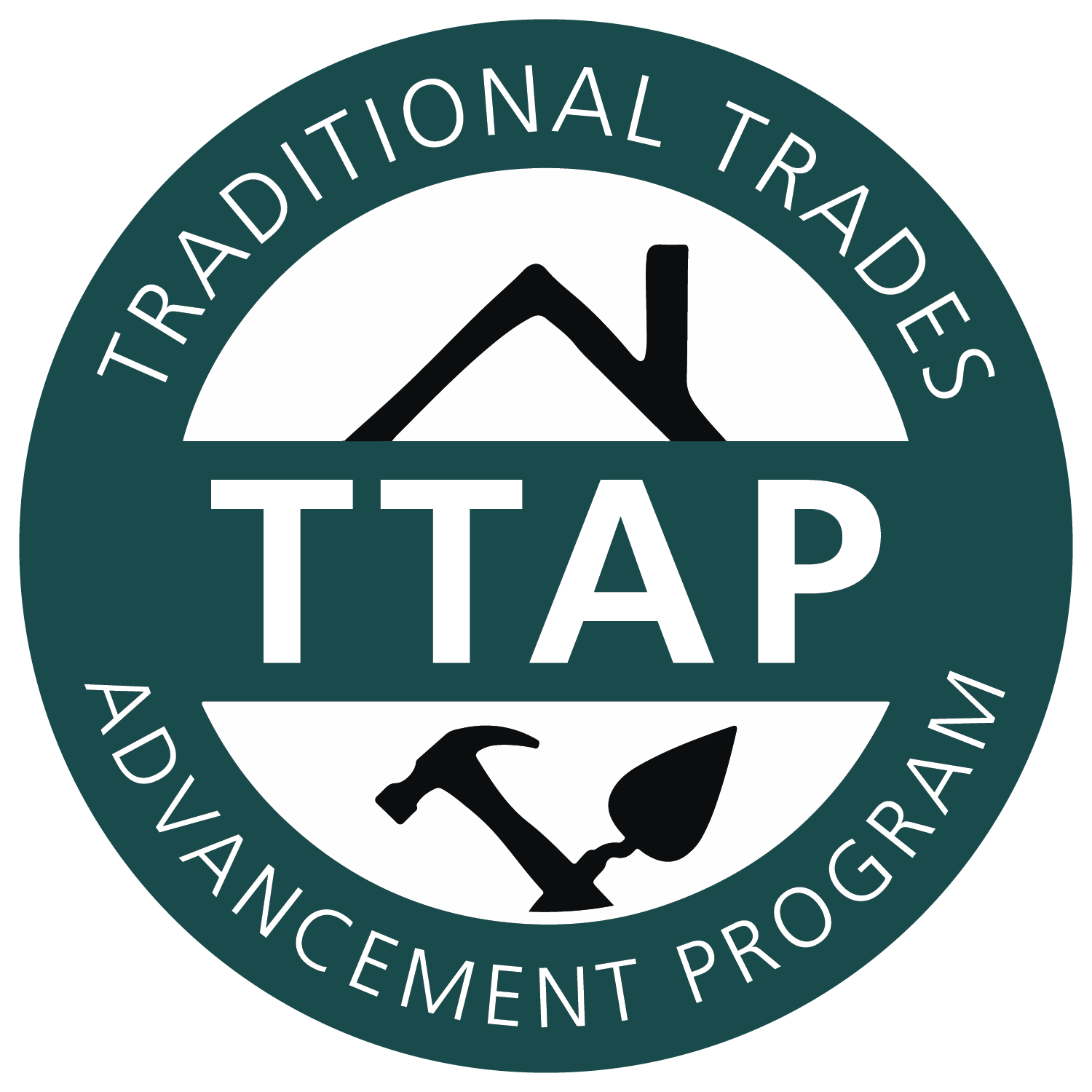 Program Overview
Over the course of a 20-week immersive experience, TTAP participants preserve cultural resources and crucial infrastructure of national park sites, and in so doing, preserve craft skills necessary for ensuring these sites continue to inspire and educate the next generation.
Participants begin their experience with training in historic preservation and construction basics and continue by working in the field in a national park under the leadership of a NPS skilled preservationist.
In addition, participants will gain practical, hands-on experience which will provide the foundation for a career in historic preservation.
In 2021, the TTAP program created the first Indian Youth Service Corps cohort dedicated to connecting Native American youth with historic preservation projects in national parks. To learn more about this program, visit:
Indian Youth Service Corps - Historic Preservation Training Center (U.S. National Park Service) (nps.gov)
Visit our keyboard shortcuts docs for details
Duration:

1 minute, 31 seconds
Youth and military veterans are invited to join the Traditional Trades Advancement Program of the National Park Service. Learn skills, work in amazing places, and preserve the history that defines us all. Video: NPS / Kristi Rugg
Who Can Apply
Youth must be between 18 and 30 years of age.
Veterans must be between 18 and 35 years of age, and possess a DD214 with a discharge status of Honorable or General under Honorable Conditions.
Note: This is an internship position; no prior experience is required to participate in the TTAP Program.
How to Apply
Upcoming TTAP positions will be posted on this webpage as individual placement opportunities at NPS sites become available. If no positions are listed below, be sure to check back soon for updates!
Applicant's Frequently Asked Questions
Contact
Questions? Contact our team at hptc_learning@nps.gov
---
What's it like?
Hear from present and former participants in the Traditional Trades Advancement Program (formerly the Traditional Trades Apprenticeship Program).
From TTAP to NPS
A number of former TTAP participants are now full-time NPS employees! Hear from them how the program changed their lives!
Visit our keyboard shortcuts docs for details
Duration:

1 minute, 7 seconds
Heather Alexander first started working in historic preservation as a participant in the Traditional Trades Advancement Program. Since completing TTAP, Heather has joined the NPS full-time. We caught up with her to hear about the experience from her perspective.
Last updated: December 9, 2022