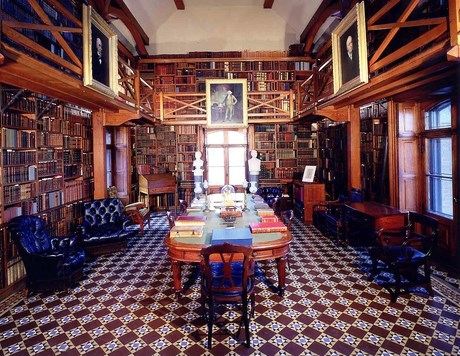 Whether it features fiction or nonfiction, a storytime linked to a real historic place has the power to engage library patrons of all ages. Heritage sites connect a library's resources with places and ideas that your community already values.
Storytime with Historic Places
is a flexible guide to create a library program based on a historic place and its themes. Teaching with Historic Places offers a downloadable Storytime with Historic Places template (
download as .docx file
).
It's easy to use the
Storytime with Historic Places
model to engage your audience with any cultural theme or historic moment. Over 100,000 historic places listed on the
National Register of Historic Places
already tell stories about American communities, cultures, and histories that can resonate with people from Maine to Guam. Historic bridges, churches, homes, schools, cemeteries, and courthouses may be documented by the National Register. They are evidence of the
human experience
and that makes a library the perfect place to feature them.