Article
Storytime with a Historic Place: Belmont Paul Women's Equality National Monument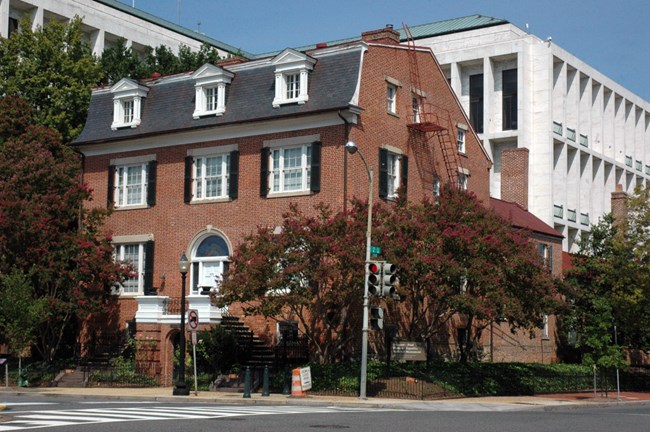 This house is in Washington D.C near the U.S. Capitol Building and has been the headquarters of the National Woman's Party since 1929. The people who worked and lived in the house believed in suffrage, or the right to vote, for women. They also tried to convince politicians to pass an equal rights amendment to the Constitution that would make most American men and women equal.
Formerly known as the Sewell-Belmont House, it became a unit of the National Park Service on April 12, 2016.
This
storytime with suffragists
(Alice Paul and Alva Belmont) offers a narrative about the National Woman's Party and suffrage, civil rights activities, and a guide to facilitate a conversation about universal themes and values. It is part of the
Storytime with Historic Places
series in the
Teaching with Historic Places
program.
Last updated: July 20, 2020