NPS Birthday
Mark your calendar to celebrate the National Park Service's 106th birthday on August 25, 2022! National parks across the country will be hosting in-park programs and virtual experiences.

Join the conversation and share your "park scrapbooks" on social media using #FindYourPark or #EncuentraTuParque.
Visiting Parks
Coming to a national park this month? Make the most of your visit and be prepared for what you may experience by planning ahead. Also check the calendar of events on this page to find in-person and virtual programs hosted by national parks.

Before visiting, please check the park's website to determine its operating status and current face mask requirements.
A Virtual Party
Join our birthday celebration from anywhere in the world, including home. Find virtual ways to stay connected with more than 400 national parks across the country and park party games that you can do anywhere, anytime. More fun is on our social media channels all month!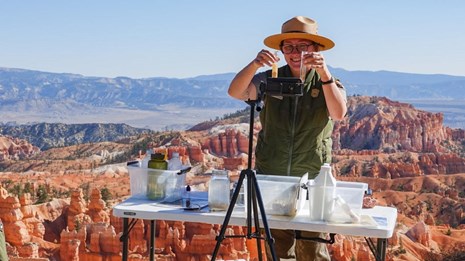 Find Your Virtual Park
Stay connected with national parks across the country from anywhere in the world with online resources and virtual experiences.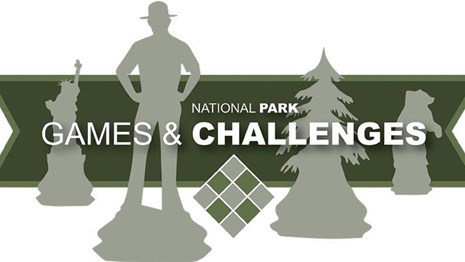 Games and Challenges
Test your knowledge or learn something new about national parks with games and challenges for all ages.
Then & Now (& Soon)
Some national park moments will always be the same, like stopping at an overlook to gape at stunning landscapes, spotting wildlife in nature, experiencing powerful personal reflections of history, and introducing the next generation of your family to their national parks. But how people have park experienced has changed over time and continues to evolve.

View these galleries showing how visitors in the past experienced parks compared to today. Also learn more about how the National Park Service continues improve park access and opportunities through improved infrastructure.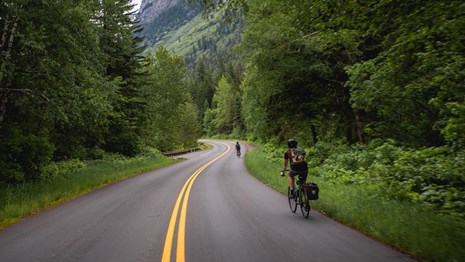 Great American Outdoors Act
Passed last August, this landmark legislation will provide needed maintenance for critical facilities and infrastructure.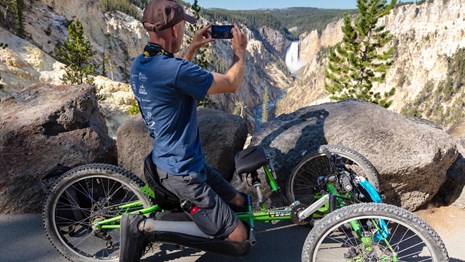 Improving Accessibility
View of photo album of recent projects improving the park experience for people with various physical abilities.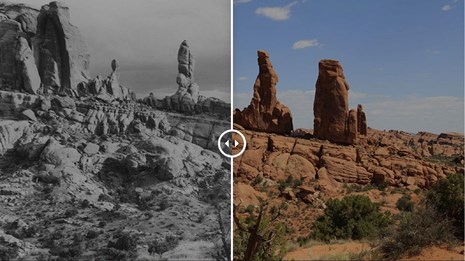 Arches National Park
The red-rock arches and pinnacles of the park continue to draw visitors from around the world as they did decades ago.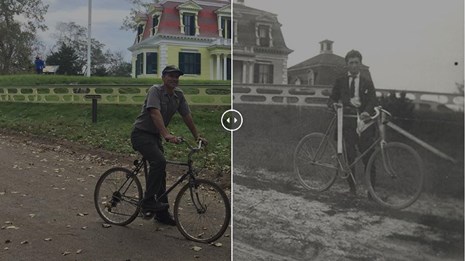 Cape Cod National Seashore
Get a glimpse of people recreating at the seashore in the past and how you can enjoy it today.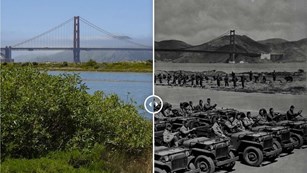 Golden Gate National Recreation Area
The "Ghost of the Golden Gate" online exhibit reveals the hidden history of familiar locations in San Francisco.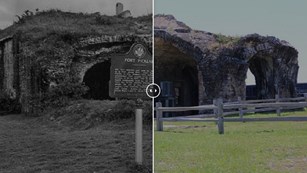 Gulf Islands National Seashore
Explore the forts and seashores of the Gulf Islands as visitors of the past saw these places and people continue to today.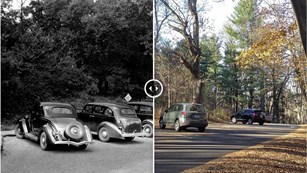 Shenandoah National Park
Travel Skyline Drive and throughout the park to see how the classic trip to Shenandoah has changed—or hasn't.
Join Our Team
We are America's storytellers responsible for preserving the nation's natural and cultural heritage for future generations. We need people as diverse as the special places that we protect—we need YOU! With hundreds of career fields and our parks and programs stretching across the country, explore ways that you can join our team. Staff share their journey working on the National Park Service team.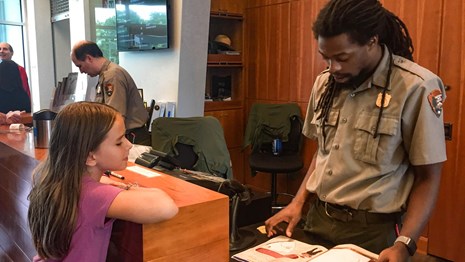 Become an Employee
Learn more about permanent and seasonal jobs with the National Park Service in a wide range of career fields.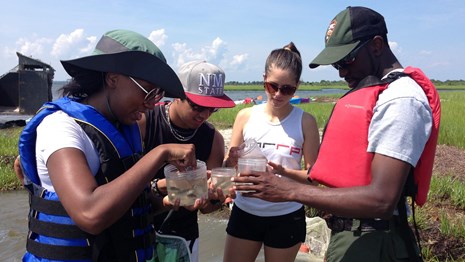 Internships
Jumpstart a career through internship programs to get hands-on experience in a variety of career fields.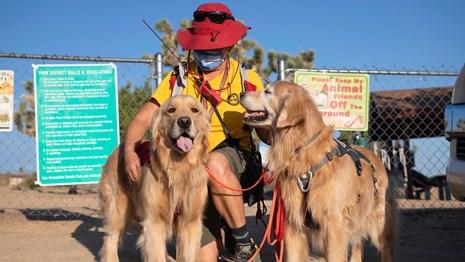 Volunteer
Help care for your national parks by volunteering during a one-time event or on a reoccurring basis.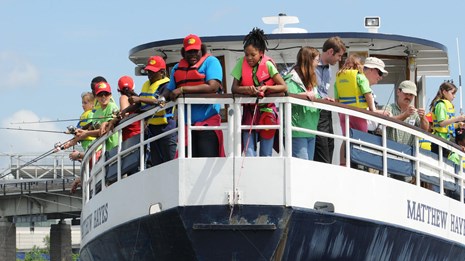 Partnerships
Create possibilities to preserve America's treasures in national parks and communities across the country for all Americans to enjoy.
Search Filters
By Park
By State/Territory
By Event Type