Black History Month
Every February during Black History Month and throughout the year, the National Park Service and our partners share stories, rich culture, and an invitation for all Americans to reflect on Black history in parks and communities across the country. More than 400 years of Black history and heritage—including achievements, contributions, and historical journeys—are remembered and commemorated in places preserved for current and future generations.

Inspired by something you've learned or have a memorable national park experience to share? Join the conversation on social media using #BlackHistoryMonth and #FindYourPark or #EncuentraTuParque.
Black History All Year
When Dr. Carter G. Woodson created what is now Black History Month, he hoped it would encourage the learning and sharing of Black history throughout the year. Find resources to learn, teach, experience, and reflect on Black history and heritage beyond February.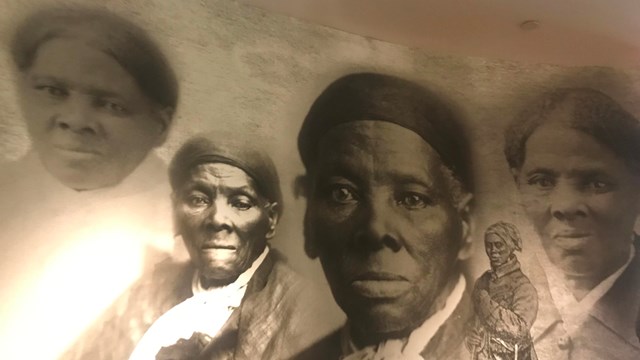 Sharing History & Heritage
Discover Black history and cultural heritage shared in national parks and communities across the country.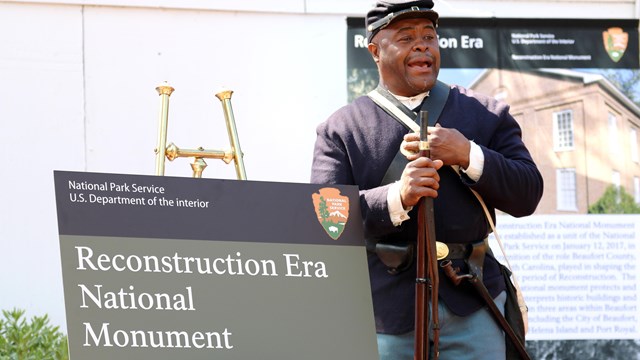 Featured Places
The history and heritage of Black Americans are preserved and shared in many parks across the country. Explore some featured places.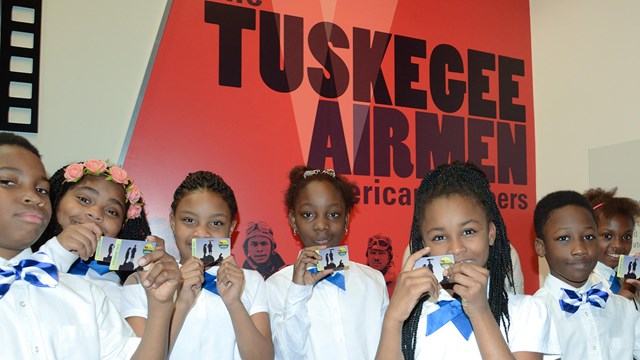 Educators Portal
Find distance learning opportunities, lesson plans, and other educational material about history and heritage for all age groups.
Visit our keyboard shortcuts docs for details
Duration:

4 minutes, 25 seconds
Developed by a group of NPS staff and interns, this film explores the trauma, resilience, and beauty of the African American experience in our country.
What's "Your Park Story"?
Solace, reflection, inspiration, accomplishment, enjoyment, belonging, purpose...What powerful personal connection do you have with a place? Why is it so meaningful to you? Special places of history, nature, and enjoyment are preserved in national parks and communities across the country through our programs and partners. Discover "park" stories from National Park Service staff and partners. Share your park story about a place connected to Black history and heritage on social media using #MyParkStory.
Visit our keyboard shortcuts docs for details
Duration:

2 minutes, 3 seconds
The promise of freedom sustained those who came to Nicodemus, Kansas. "Building life out of rock solid faith," the "black gem of the frontier" would offer the formerly enslaved a chance to build a home of their own in the United States. Check out this behind the scenes look at poet Sunni Patterson's spoken word performance of "O Nicodemus."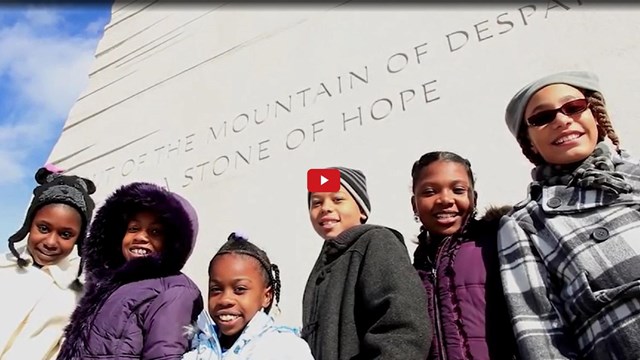 "Keeping the Dream Alive"
Listen to remarks from President Obama and students reciting speeches at dedication of the Martin Luther King, Jr. Memorial.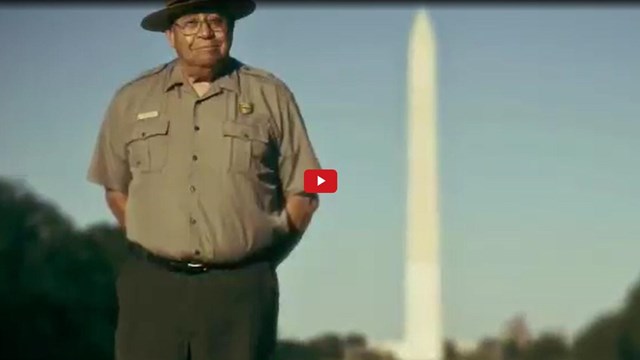 "Ranger Reflections: Civil Rights"
Ranger Gill Lyons shares his experience of civil rights in the US through memories of his life and moments at the Lincoln Memorial.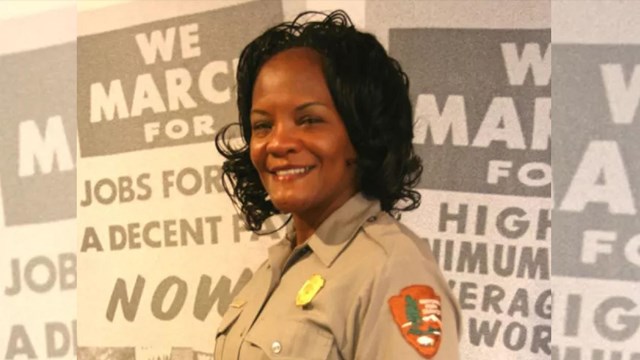 Judy Forte's National Park Service Story
Follow Judy Forte's distinguished career as she shares how each place she worked was an important part of her journey.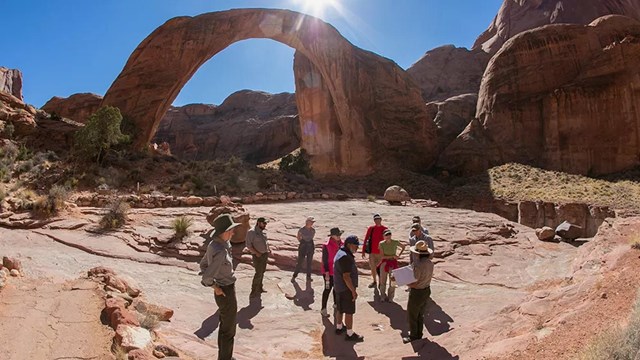 Making Your Own History
Ranger Edmonia leaves her piece of history for Glen Canyon National Recreation Area and encourages others to do the same.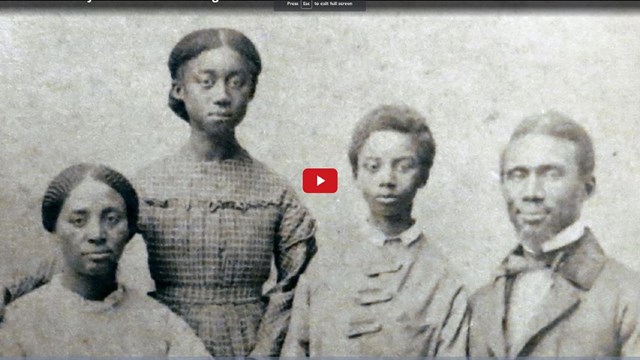 Capturing Oral History
Valerie Craigwell White shares her perspective on why oral history is important, especially within the African American community.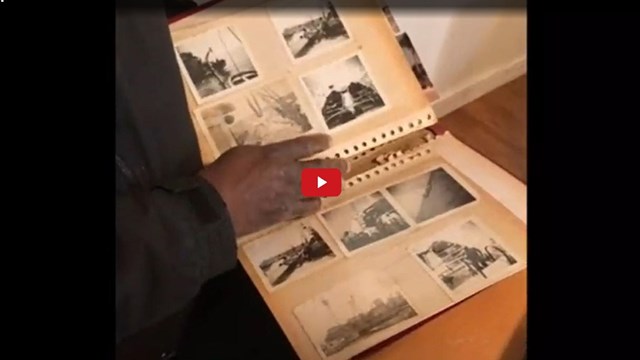 "Scrapbook of River Life"
Mr. Joney Kearse describes his family traditions of Gullah-Geechee fishing using a family scrapbook.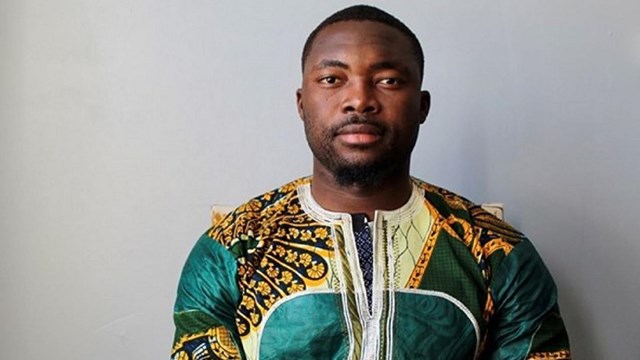 Conservation Diaries: Olf Mouyaka
In this episode of the podcast, Ranger Olf talks about connecting with the community of Lowell, Massachusetts and the impact it had on him.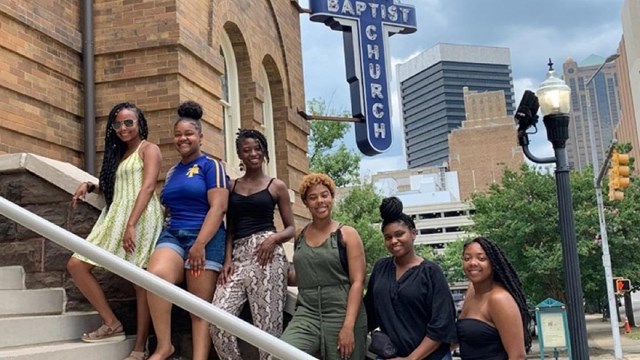 Making "Twenty & Odd"
A group of National Park Service filmmakers shows what happens when stories are told by the people closest to them.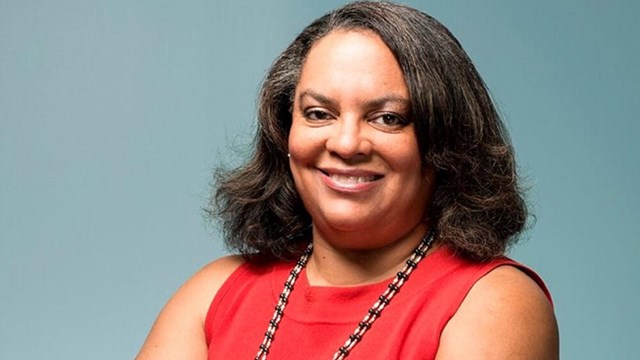 A Great-Granddaughter's Reflections
One hundred years later, Michelle Duster reflects on the life and legacy of prominent civil rights leader Ida B. Wells.
A Continuing Tradition of Service
Before the creation of the National Park Service in 1916, predominantly Black US Army calvary regiments known as "Buffalo Soldiers" served as the first rangers for the country's new national parks. In the summer of 1903, Captain Charles Young became the first Black national park superintendent when his troops were tasked to manage and protect Sequoia National Park. Today a tradition of service continues with employees, volunteers, interns, and partners in many National Park Service career fields, including natural and cultural resource management, law enforcement, interpretation, administration, and much more.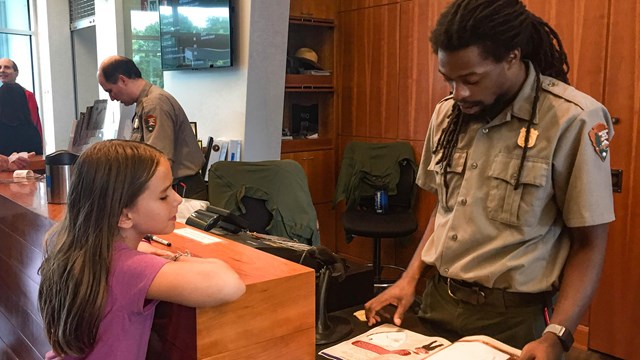 Become an Employee
Learn more about permanent and seasonal jobs with the National Park Service in a wide range of career fields.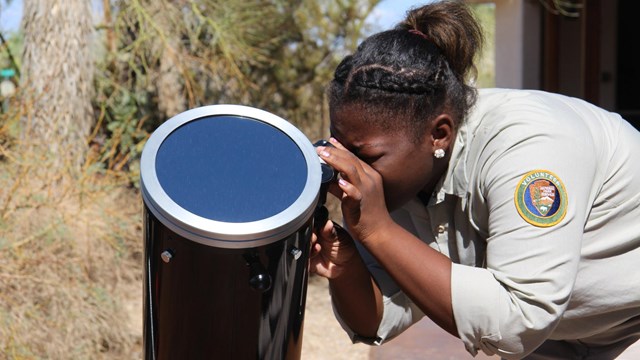 Volunteer
Help care for your national parks by volunteering during a one-time event or on a reoccurring basis.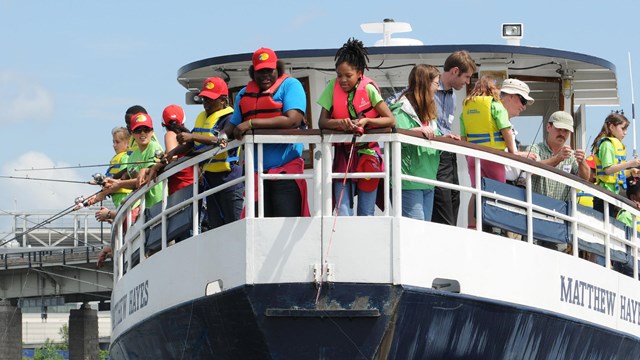 Partnerships
Create possibilities to preserve America's treasures in national parks and communities across the country for all Americans to enjoy.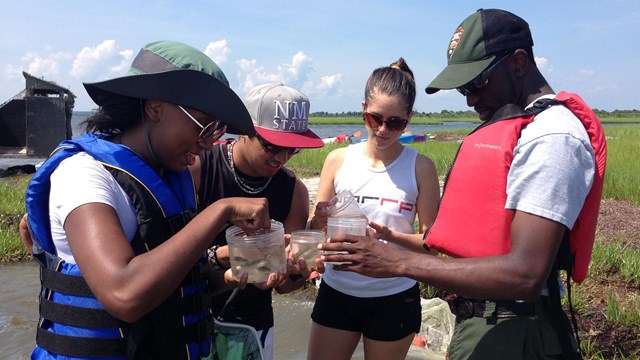 Internships
Jumpstart a career through internship programs to get hands-on experience in a variety of career fields.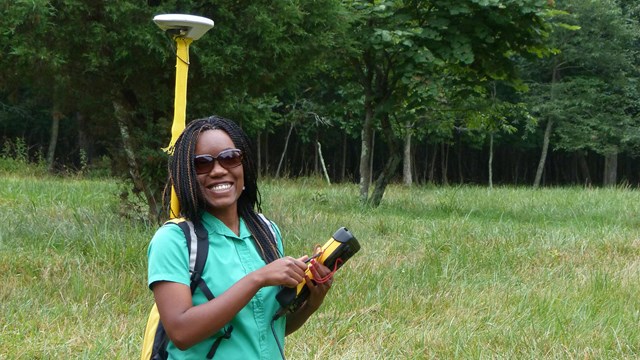 Spotlight on Mosaics in Science
The Mosaics in Science Internship Program provides youth from under-represented communities experience in natural resource science careers.
Spotlight on HBCUI Program
The Historically Black Colleges and Universities Internship Program gets participants engaged in stewardship of public lands.
Calendar of Events
Set the calendar to February to find in-person and virtual events, tours, festivities, and other programs hosted by national parks for Black History Month. Use this calendar to also look ahead to find more Black history and heritage programs throughout the year.
News Releases
Members of the media can use the list of news releases to find National Park Service announcements for Black History Month and the work we do year-round to preserve and share Black history and heritage.
Last updated: February 22, 2023