Black History Month
Every February during Black History Month and throughout the year, the National Park Service and our partners share stories, rich culture, and an invitation for all Americans to reflect on Black history in parks and communities across the country. More than 400 years of Black history and heritage—including achievements, contributions, and historical journeys—are remembered and commemorated in places preserved for current and future generations.

Inspired by something you've learned or have a memorable national park experience to share? Join the conversation on social media using #BlackHistoryMonth and #FindYourPark or #EncuentraTuParque.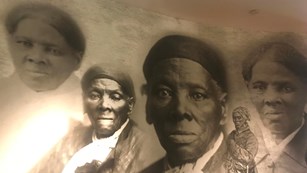 Sharing History & Heritage
Discover Black history and cultural heritage shared in national parks and communities across the country.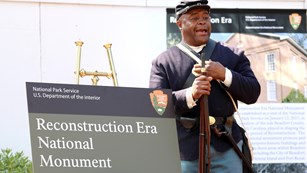 Featured Places
The history and heritage of Black Americans are preserved and shared in many parks across the country. Explore some featured places.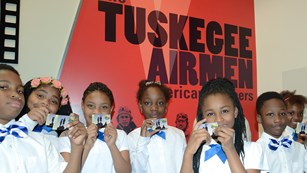 Educators Portal
Find distance learning opportunities, lesson plans, and other educational material about history and heritage for all age groups.
Visit our keyboard shortcuts docs for details
Duration:

4 minutes, 25 seconds
Developed by a group of NPS staff and interns, this film explores the trauma, resilience, and beauty of the African American experience in our country.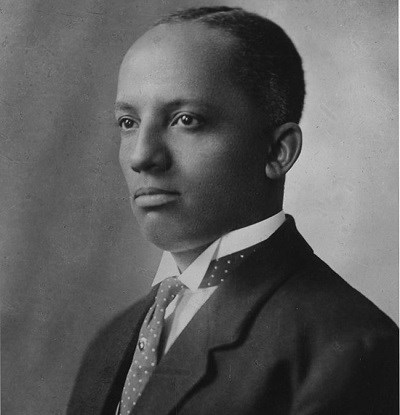 Origins of Black History Month
Black History Month, or African American History Month, began as a weeklong celebration in 1926. Since the 1890s, Black communities celebrated the birthdays of two people considered to have a big impact on Black history in the US: Abraham Lincoln (February 12) and Frederick Douglass (February 14). In 1915, Dr. Carter G. Woodson was one of many people who traveled to Washington, DC, to participate in a national celebration of the 50th anniversary of nationwide emancipation. He was inspired by experiences from his trip to create an organization to promote the study of Black life and history. Soon after he helped to form what is now known as the Association for the Study of African American Life and History, the sponsors of Black History Month.

Dr. Woodson dedicated his life to institutionalizing the field of Black history, including by advocating that it be a regular part of formal education. In 1926, he created the celebration of "Negro History Week" during the second week of February timed with the birthdays of Lincoln and Douglass. Dr. Woodson and other advocates provided educational materials each year, such as lesson plans, pictures, scripts for historical performances, and posters. Fifty years later, the weeklong celebration became a month long and has been recognized by presidential proclamation every year since.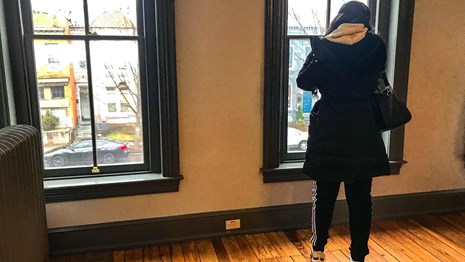 Carter G. Woodson Home NHS
Walk in the footsteps of Dr. Carter where Black History Month began in his DC home and headquarters.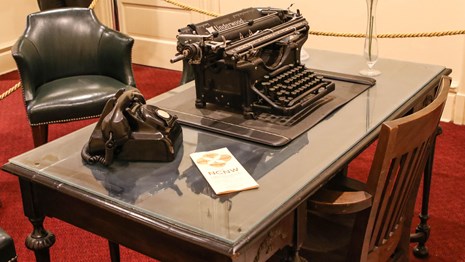 Mary McLeod Bethune Council House NHS
The National Council of Negro Women in DC helped promote "Negro History Week" and created a national archive for Black women's history.
Featured Stories
The Association for the Study of African American Life and History, our official partner, continues to organize a nationwide effort to celebrate Black History Month and recommends themes each year. During this Black History Month, the National Park Service and our partners are exploring stories about Black families, representation, identity, and diversity of past and present as told through national parks and through our programs and partnerships.
A Continuing Tradition of Service
Before the creation of the National Park Service in 1916, predominantly Black US Army calvary regiments known as "Buffalo Soldiers" served as the first rangers for the country's new national parks. In the summer of 1903, Captain Charles Young became the first Black national park superintendent when his troops were tasked to manage and protect Sequoia National Park. Today a tradition of service continues with employees, volunteers, interns, and partners in many National Park Service career fields, including natural and cultural resource management, law enforcement, interpretation, administration, and much more.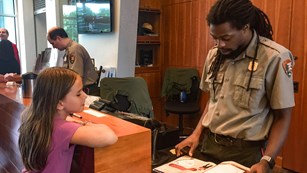 Become an Employee
Learn more about permanent and seasonal jobs with the National Park Service in a wide range of career fields.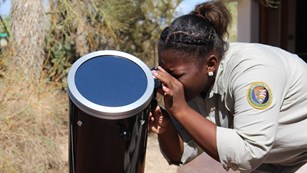 Volunteer
Help care for your national parks by volunteering during a one-time event or on a reoccurring basis.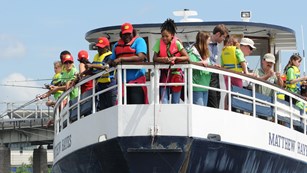 Partnerships
Create possibilities to preserve America's treasures in national parks and communities across the country for all Americans to enjoy.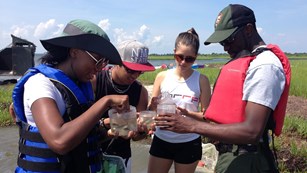 Internships
Jumpstart a career through internship programs to get hands-on experience in a variety of career fields.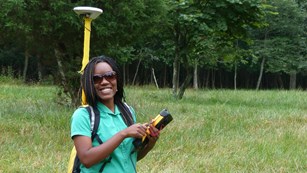 Spotlight on Mosaics in Science
The Mosaics in Science Internship Program provides youth from under-represented communities experience in natural resource science careers.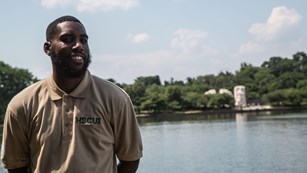 Spotlight on HBCUI Program
The Historically Black Colleges and Universities Internship Program gets participants engaged in stewardship of public lands.
Featured Parks and Places
More than 400 years of Black history and heritage is found in national parks or shared through National Park Service programs and partners in communities across the country. Discover a few places in the National Park System or networks in communities across the country.
Trip Ideas
Parks and partners have suggestions for self-guided activities to learn more about Black history and heritage. You can also find a park to begin planning your own visit and get tips to recreate responsibly.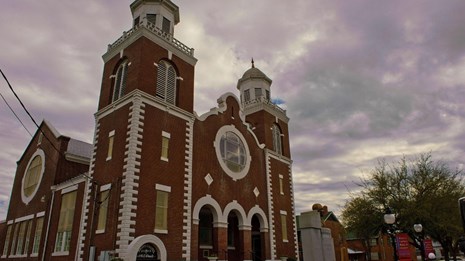 "We Shall Overcome" Travel Itinerary
Connect churches, private residences, and public sites of protest that spoke to the history of the African American Civil Rights Movement.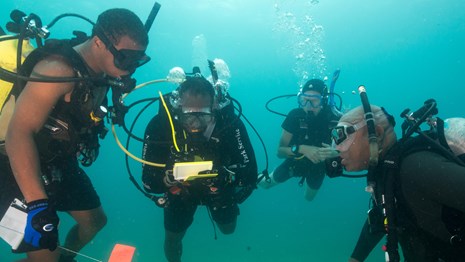 Travel Florida Shipwrecks
The Diving with a Purpose program and other underwater archeologists are part of an effort to document shipwrecks off the Florida coast.
Last updated: January 18, 2022