Place
Paul Laurence Dunbar House Historic Site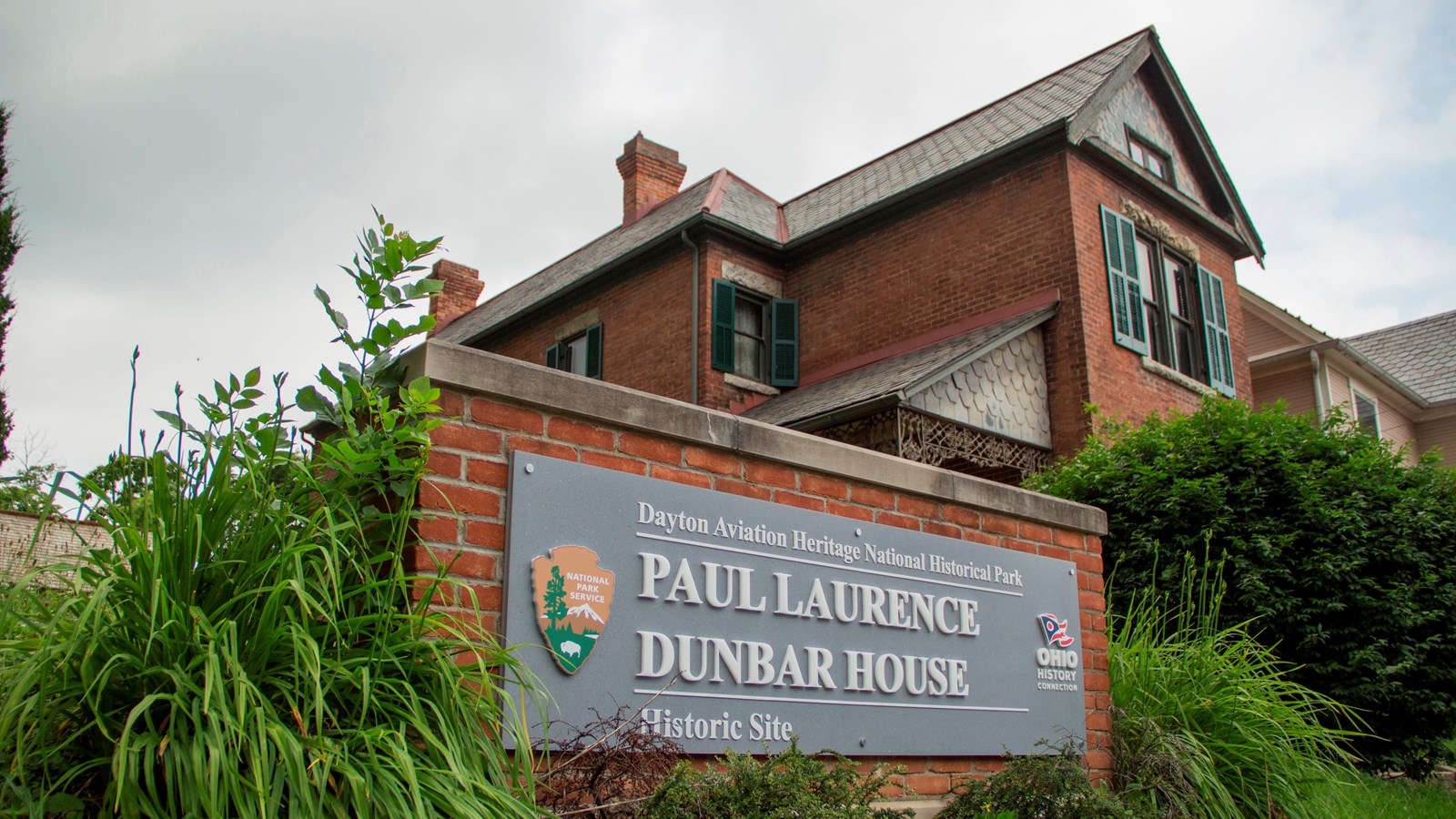 Significance:
Home of Poet Paul Laurence Dunbar
Designation:
National Historic Landmark
Historical/Interpretive Information/Exhibits, Information, Parking - Auto, Parking - Bus/RV, Restroom, Trash/Litter Receptacles
Discover Dunbar:

Paul Laurence Dunbar (June 27, 1872 – February 9, 1906) was a gifted and prolific American poet and author who was best known in his lifetime for his dialect work and his use of metaphor and rhetoric, often in a conversational style. In his short career he produced over 400 works including twelve books of poetry, four novels, four books of short stories, and wrote the lyrics to many popular songs. Dunbar became the first African American to support himself financially through his writing.
  
The Paul Laurence Dunbar House is located at 219 N. Paul Laurence Dunbar Street (formerly N. Summit) in Dayton, Ohio. The two-story brick house was built in 1887-1888. In 1904, the house was purchased by Matilda J. Dunbar, the mother of poet Paul Laurence Dunbar. Paul Laurence Dunbar is generally recognized as the first African American to become widely known for literary accomplishments, and the house has long been celebrated for its association with him.

Located in a residential neighborhood in west Dayton, the house was constructed by Samuel Chadwick, a businessman, and developer. In 1884, Chadwick purchased 22.19 acres of land west of Dayton. After selling some of it, Chadwick divided the remainder into lots, two of which make up the study property. It was the first house built on the block, and one of many in the neighborhood that was built by or for Chadwick. The house was sold in 1894 to Joseph A. and Josephine Shumaker. Later that year, it was sold to Enos and Anna Harley, who made numerous improvements to the property. Those included the construction of the barn and the addition of an upstairs bathroom. The house changed hands a few more times before it was purchased by the Miami Building and Loan Association.

Matilda Dunbar bought the house in 1904 from the Miami Building and Loan Association. Paul Laurence Dunbar shared the house with her from 1904 until his death in February 1906. After Paul Dunbar's death, Matilda maintained the house and associated property as an informal shrine to her son until her death in 1934. The state of Ohio purchased the house soon after Matilda's death, making it one of the first publicly owned house museums to honor an African American. The house has been open to the public since 1938. In 1962, The Paul Laurence Dunbar House became the first National Historic Landmark in the United States to be established in honor of an African American. It is still owned and managed by the state, and jointly operated by National Park Service staff and Dayton History. In 1992, the property became part of the Dayton Aviation Heritage National Historical Park.
Hours of Operation
In celebration of Black History Month, the National Park Service is excited to announce that the Paul Laurence Dunbar House will be open 7 days a week in February from 10:00 am – 4:00 pm. Join us throughout the month for special programming and for a look back on 150 years of Paul Laurence Dunbar's life! Stop by for a tour or to collect our Black History Month stamp and look here for more information on upcoming programming and information on the life and story of Dayton's favorite poet!Tours take place throughout the day and admission is free. Last tour of the day is at 3:30 PM. You can start your visit at the visitor center entrance located on Edison Street (just around the corner from the Dunbar house) where you can view a movie and see artifacts and exhibits dedicated to the life of Dunbar. Visit the Directions page for detailed directions to the Paul Laurence Dunbar House Historic Site. The house is located at 219 N. Paul Laurence Dunbar Street, Dayton, Ohio, 45402.

A project through the Save America's Treasures Grant Program, which helps preserve nationally significant historic properties and collections, funded restoration work on the Paul Laurence Dunbar House in 1999.
Last updated: February 6, 2023