Maritime Heritage Grants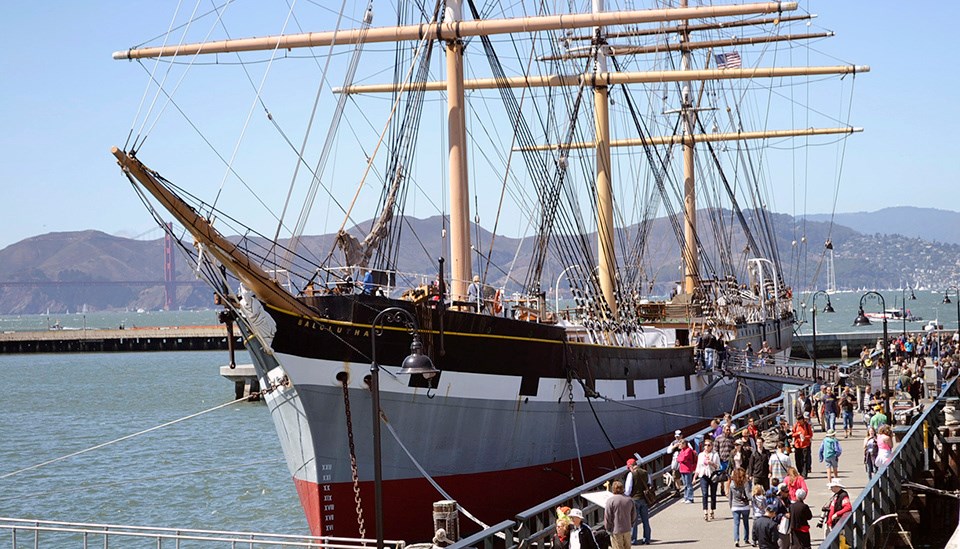 National Maritime Heritage Grants Program
The National Maritime Heritage Grants Program provides funding for education and preservation projects designed to preserve historic maritime resources and to increase public awareness and appreciation for the maritime heritage of the United States. The grant is funded through a percentage of the proceeds from the sale or scrapping of obsolete vessels of the National Defense Reserve Fleet. All grants awarded must be matched on a 1-to-1 basis with non-federal assets.
Application Period Open for 2022 Maritime Heritage Grants 
Approximately $2 million in National Maritime Heritage Grants for education and preservation projects will be available for 2022. This year, there will be separate funding opportunities for education projects and preservation projects. For both types of projects, the program will provide funding to recipients (referred to as prime grantees) as a single grant that is then re-granted in smaller amounts to individual projects. These individual projects will be subgrants. Prime grantees design and administer competitive subgrant programs that meet the overall program objectives of the National Maritime Heritage Grant program; they may also set additional, specific priorities. 

Beginning with the current Notices of Funding Opportunities, eligible prime grantees (applicants) will submit subgrant program designs under one, or both, of the overall program areas of emphasis – preservation and education. 

Whether submitting an application to one of these areas or an application to both, prime grantees (applicants) must determine the focus and criteria for the competitive subgrant program they wish to administer and describe this program in the application submitted to the National Park Service. If successful, prime grantees will implement their own application process and project selection criteria for choosing which subgrant projects will be funded. Prime grantees may also fund "in house" projects. Subgrant projects are expected to be awarded competitively. 
History of the Grants Program
On November 2, 1994, the National Maritime Heritage Act (H.R. 3059) became Public Law 103-451 (54 USC 308701-380707). It describes a National Maritime Heritage Policy and establishes the National Maritime Heritage Grants Program within the Department of the Interior. The Grants Program is administered by the National Park Service (NPS) Maritime Heritage Program in partnership with the Maritime Administration (MarAd).
One round of grants was awarded in 1998. Unfortunately, due to environmental and worker safety issues associated with the grant funding source, the popular program was discontinued until 2014 after this first round. Successful projects from the 1998 and 2014 grant cycles can be found on our recipient list.
In 2013, the NPS and MarAd entered into a Memorandum of Agreement (MOA) that established a partnership to promote and advance public awareness and appreciation for the nation's maritime heritage, including re-establishment of the grants. MarAd sales of obsolete ships will continue to provide annual grant funding at approximately this same level; MarAd and the NPS anticipate that if sales continue at or near current levels, the program can continue to support maritime heritage projects across the country for the foreseeable future.
For More Information
Please contact the National Maritime Heritage Grant staff at 202-354-6991 or by email: maritime_grants@nps.gov
Maritime Heritage Program
The Maritime Heritage Program is part of the NPS Park History Program. For centuries, Americans have used waterways for commerce, transportation, defense, and recreation. The Maritime Heritage Program works to advance awareness and understanding of the role of maritime affairs in the history of the United States. Through leadership, assistance, and expertise in maritime history, preservation, and archeology we help to interpret and preserve our maritime heritage by:
maintaining inventories of historic U.S. maritime properties,
providing preservation assistance through publications and consultation,
educating the public about maritime heritage through our website,
sponsoring maritime heritage conferences and workshops, and
funding maritime heritage projects when grant assistance is available.
Last updated: May 23, 2022