Balclutha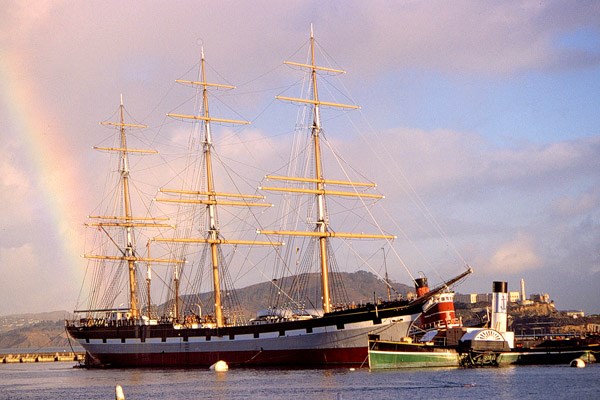 | | |
| --- | --- |
| Overall Length | 301 feet |
| Length of Deck | 256.5 feet |
| Beam | 38.6 feet |
| Depth | 22.7 feet |
| Gross Tonnage | 1689 |
| Height of Mainmast | 145 feet |
Balclutha is a three-masted, steel-hulled, square-rigged ship built to carry a variety of cargo all over the world.
Launched in 1886 by the Charles Connell and Company shipyard near Glasgow, Scotland, the ship carried goods around Cape Horn (tip of South America) 17 times.
It took a crew of about 26 men to handle the ship at sea with her complex rigging and 25 sails.


Last updated: November 9, 2017