Adapting to Life Alone on the Island: Chapter 12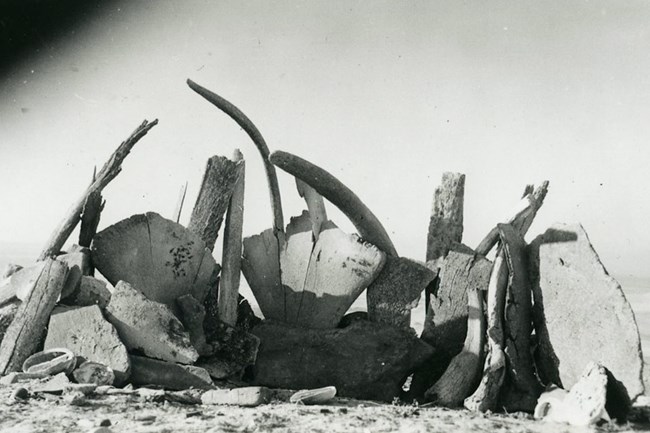 Karana uses whale ribs to construct a fence, tying them together with kelp. Next, she builds a hut. No trees grow on the island, so Karana spends many hours looking for wood to make poles for the hut's two sides and roof. A wall of rock forms the back of the fence and the hut.
The enclosure is eight paces across, with plenty of room to sleep, build a fire, cook, and store food.
Karana also makes a stone knife, stone bowls, and a basket for cooking seeds and roots. She decides she will need stronger weapons to kill the wild dogs that live nearby, so Karana searches the island for the material to make another bow and more arrows and a heavier spear. Her goal is to get a large tooth from a male sea elephant (elephant seal) to use as a spear point.
Last updated: December 11, 2018