Promote a Historic Place or Local Story
There are many ways to promote the historic sites and stories that you care about, and the National Park Service has developed a number of tools and programs that are suited to this purpose. The following tools and programs can also provide a model for you to create your own local lists of important places, travel itineraries, or special initiatives centered around a theme.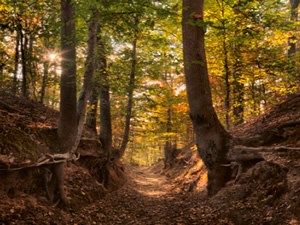 Places
One of the best tools to begin with is the
National Register of Historic Places
. This is the official list of the Nation's historic places that are worthy of preservation. A companion program to the National Register is the list of
National Historic Landmarks
, which are all nationally significant places that possess exceptional value in illustrating or interpreting the heritage of the United States.
The
Maritime Heritage Program
advances the awareness and understanding of the role of maritime affairs in U.S. history.
Stories
Most of the storytelling we do and encourage is place-based. The Discover Our Shared Heritage Travel Itinerary Series allows people to explore a city or region or follow a theme that covers sites coast-to-coast. Teaching with Historic Places provides teachers with a variety of products, lesson plans, and activities that help connect history with the places around us.

National Heritage Areas are Congressionally-designated landscapes that tell nationally important stories. They encourage collaboration within and among communities, to help make heritage relevant to local interests and needs.
The National Park Service is committed to Telling All Americans' Stories. Active initiatives include efforts to broaden the understanding of the contributions of Asian Americans and Pacific Islanders, American Latinos, Women, and Lesbian, Gay, Bisexual, Transgender, and Queer individuals to the American story.

Financial Support to Preserve Places in Your Community
The National Park Service offers several financial assistance programs that award grants for the preservation of historic resources in communities across the United States.
Last updated: November 2, 2021