Asian American and Pacific Islander Heritage Month
Power of Parks for Health Roundtable
The National Park Service Office of Public Health and the National Environmental Education Foundation hosted a Power of Parks for Health Roundtable, Wednesday, May 26 6:30-8:00 pm EDT to highlight stories and experiences of individuals who identify with Asian American and Pacific Islander communities through the lens of health. We engaged NPS staff, national community leaders and our audience in an honest dialogue that:
addressed the impact of present and historical barriers to outdoor access for AAPI communities

recognized leaders and current opportunities strengthening community relationships, furthering education and inspiring connections to nature for AAPI communities

identified strategies to empower future health connections to parks and public lands

highlighted approaches to increase visibility, representation, and relevancy of AAPI communities in the outdoors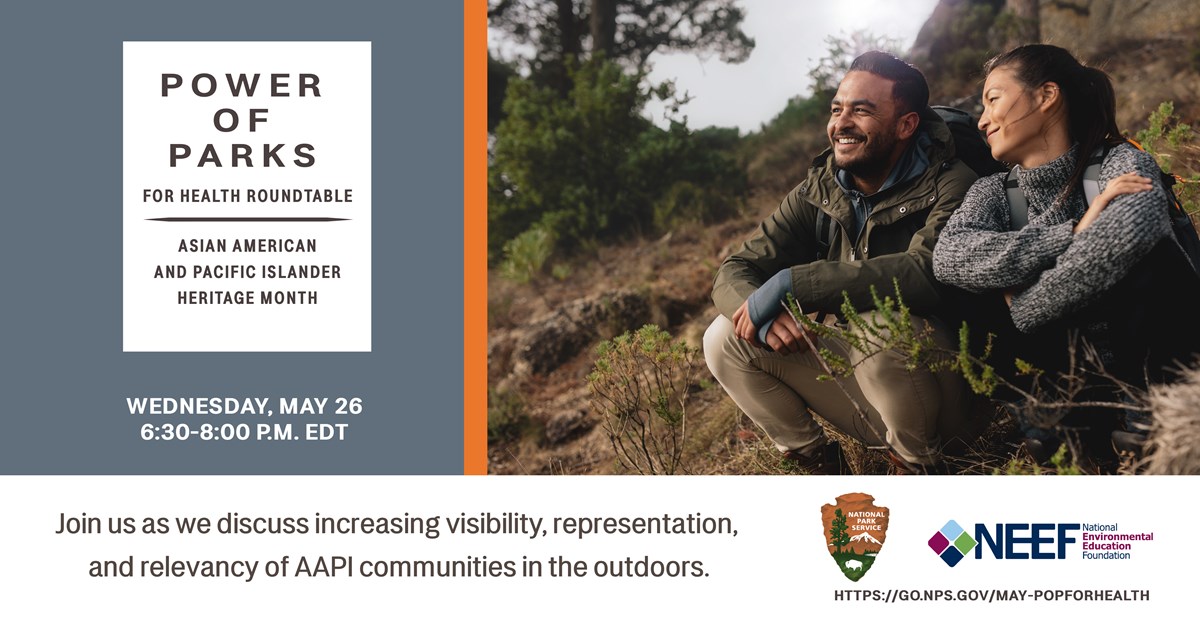 Watch the Event
Moderator and Panelists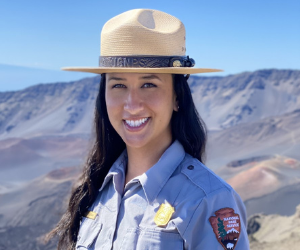 Jin Prugsawan | Moderator
National Park Service
Chief of Interpretation, Education & Volunteers, Haleakala National Park
Jin Prugsawan began her career with the National Park Service on the George Washington Memorial Parkway and has worked at Yosemite National Park, Hawai'i Volcanoes National Park, Zion National Park, Wright Brothers National Memorial, Fort Raleigh National Historic Site, Cape Hatteras National Seashore. She currently serves as the Chief of Interpretation, Education, and Volunteers at Haleakalā National Park. Jin is originally from Michigan and gained her bachelor's degree from George Mason University with a summer semester at Hawaii Pacific University. She enjoys hiking, backpacking, freediving, spending time with her family in Thailand, and traveling.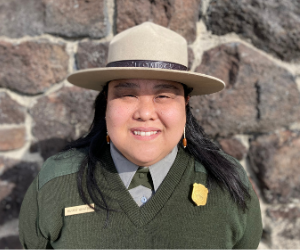 Hanako Watkatsuki-Chong | Panelist
National Park Service
Superintendent, Honouliuli National Historic Site
Hanako Wakatsuki has approximately 13 years of experience in the museum and public history field. In the past she has worked for Minidoka National Historic Site, U.S. Navy Seabee Museum, Tule Lake National Monument, and the Idaho State Historical Society. She is currently serving as WHIAAPI's Region 9 Hawaii and the Pacific Lead. Hanako received her B.A. in History and B.S. in Political Science from Boise State University, and her M.A. in Museum Studies from Johns Hopkins University. She is passionate about visitor services, making cultural institutions accessible to the community, and bridging the gap between academia and the public.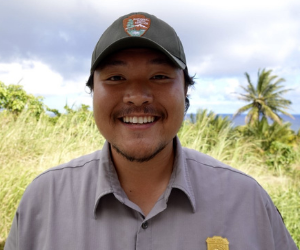 Christopher Chow | Panelist
National Park Service
Park Guide, Haleakala National Park
Christopher Chow was born and raised in Hāna, Hawaiʻi on the island of Maui. As a young boy he chose to attend Kamehameha Schools Kapālama and became a boarding student there at the age of 12. Following his graduation, Christopher went on to study at the University of Hawaiʻi at Hilo, where he earned his B.A. degree in Geography with an emphasis on Environmental Studies as well as two minors in Hawaiian Studies and Anthropology. His passion for the outdoors began as a child but had grown during his college years while volunteering with various non-profits and serving as team leader for the Hawaiʻi Youth Conservation Corps: Summer Program. In November 2020, Christopher moved back to his hometown and began working for the National Park Service at Haleakalā National Park in Kīpahulu with the Division of Interpretation.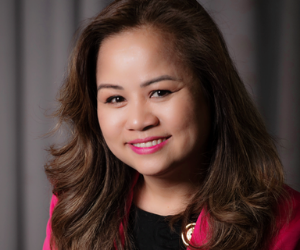 BeBe Nguyen | Panelist
Reston Community Center/Fairfax County
Director of Communications
BeBe Nguyen is the Communications Director for Reston Community Center (RCC), a dynamic agency of Fairfax County. BeBe is also serving as Fairfax County's Equity Ambassador and an Equity Lead in her Agency. BeBe serves and chairs on numerous committees including the Census 2020 Complete Count Committee, Fairfax County Chairman's Stakeholders Council on Race Leadership Fairfax, the Arts Council of Fairfax County and the Greater Reston Chamber of Commerce. BeBe is a long-time member of National Recreation and Park Association (NRPA) and Virginia Recreation and Park Society (VRPS). She mentors junior cohorts who are currently enrolled in the Emerging Leaders Program of Leadership Fairfax. Mrs. Nguyen holds a masters in Public Administration from George Mason SCHAR School of Policy and Government and a Bachelor of Arts in International Affairs from Georgetown University. She is a graduate of Leadership Fairfax Inc. Class of 2014.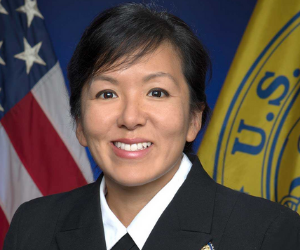 Joy Lee | Panelist
United States Public Health Service
Pharmacist
CAPT Joy Lee inherited an appreciation of National Parks from her father, who was a forestry professor. As a child, her best memories were of family vacations in National Parks. As a Public Health Service Officer, assigned to the Indian Health Service, she served in Alaska, New Mexico, and South Dakota, and continued to expand her experience with National Parks. She sees National Parks as an essential way to preserve and enjoy the best that our country has to offer. Her personal views as expressed do not necessarily represent the views of the agency or the United States.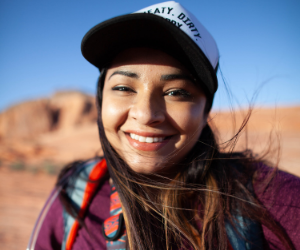 Ambreen Tariq | Panelist
Brown People Camping
Author and Founder
Ambreen Tariq is the author of "Fatima's Great Outdoors" and founder of @BrownPeopleCamping, a social media project to promote diversity, equity, justice, and access in the outdoors. Ambreen uses storytelling to share how her life experiences as a Muslim, South-Asian American immigrant female have shaped her love for the outdoors; to reflect on how privilege enables us to enjoy the outdoors; and to advocate for everyone to experience and enjoy the outdoors in their own authentic ways. Ambreen is a non-practicing attorney who works for the federal government in Washington, DC; she runs BPC outside of her day job. She has collaborated with government agencies, non-profits, and private industry to promote diversity in the outdoors. She is also the co-founder of Outdoor Muslims, sits on the Board of Directors of the Appalachian Trail Conservancy, and is an advisory council member of the Sierra Club's Outdoors For All campaign.
Last updated: May 28, 2021