Significance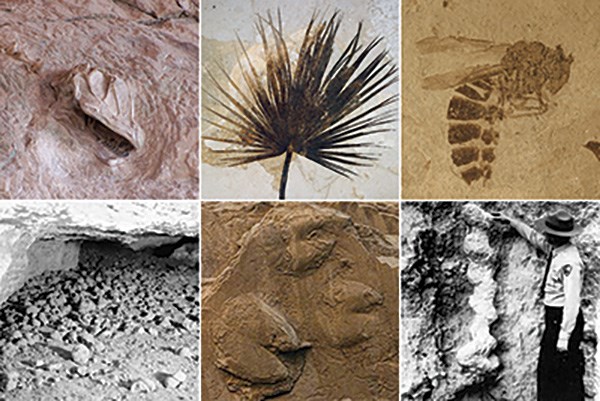 Paleontological resources, or fossils, are any evidence of past life preserved in geologic context. They are a tangible connection to life, landscapes, and climates of the past. They show us how life, landscapes, and climate have changed over time and how living things responded to those changes. Those lessons are particularly important as modern climate continues to change.

All fossils are irreplaceable! The National Park Service calls these type of resources "non-renewable." If you find a fossil in a National Park Service area, take a photograph of it, mark its spot on a map, leave it where you found it, and tell a ranger.
Evidence of Life
There are two main types of fossils: body fossils and trace fossils.
Body fossils are any "parts" of the actual living thing: bones, teeth, insect bodies, shells, feathers, leaves, fruits, flowers, nuts, etc.
Trace fossils are "prints and poop"—evidence of a living thing's interaction with its environment, without any part of the actual organism. Footprints, trackways, swim traces, burrows or dens, root traces, and even coprolites (fossil feces) are examples of trace fossils.
As pieces of once living things, body fossils are evidence of what was living where and when. Trace fossils are valuable because they "animate" the ancient animals or plants by recording a moment of an organism's life when it was still alive.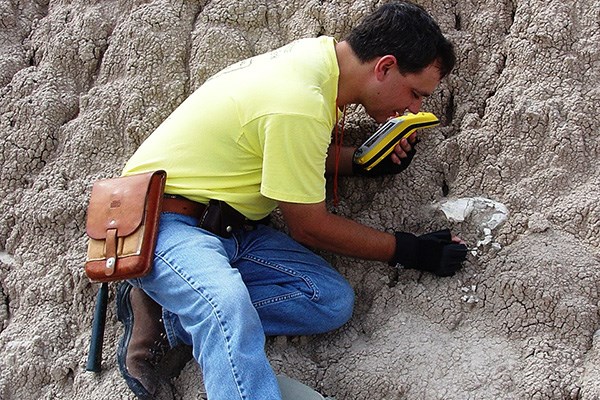 Geologic Context
Identification and classification of body or trace fossils provides a list of ancient plants and animals that lived in a particular place. But without studying the geologic context —such as precise location, type of rock, specific layer, orientation, and other fossils found nearby—there is no story to go along with the remains.

Once a fossil is removed from the ground it cannot be put back, so paleontologists strive to record as much information as possible regarding the context of each fossil. Without such detailed context information, our knowledge of ancient life and landscapes would be greatly reduced and precise connections between parks and other fossil sites would be much more difficult.
World Class
The fossil record of the national parks includes billions of individual fossils spanning more than a billion years of earth's history. Some fossils are common. Others are one-of-a-kind or found nowhere else on the planet.
Last updated: December 28, 2020