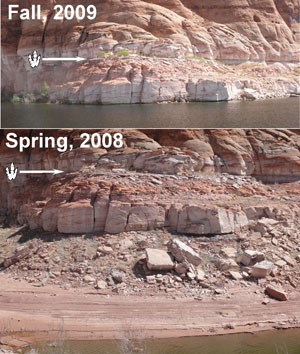 What are paleontological resources?
A paleontological resource, or fossil, is any evidence of ancient life preserved in a geologic context. Examples include:
leaves
bones
teeth
shells

f

ootprints and trackways

an organism's burrow
feces
Why does the National Park Service monitor paleontological resources?
Fossils are non-renewable which means they are irreplaceable pieces of the past. Once a fossil is gone, it is gone forever. Paleontological resources provide educational and scientific opportunities for visitors and paleontologists.