Research and Permits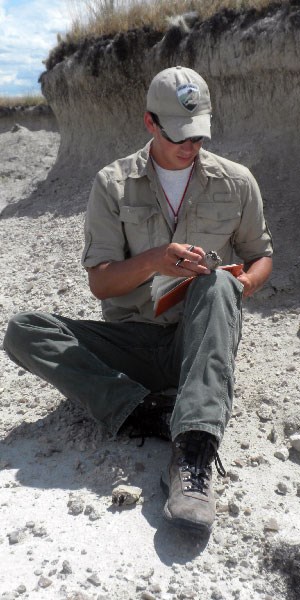 The National Park System includes many parks which preserve rich and scientifically important paleontological resources. Dozens of paleontological research projects are conducted throughout the NPS each year, contributing to a greater understanding of the fossil record. Paleontological research and the collection of fossils on NPS administered lands should always be accomplished through the terms of a scientific research and collecting permit. The 2006 National Park Serve Management Policies, Section 4.8.2.1 Paleontological Resources and Their Contexts, provides further guidance on how the agency manages paleontological resources. Further guidance related to the collection of fossils and their care and curation is addressed in the NPS Museum Handbook, Part II, Chapter 6.
A research and collecting permit provides an important tool for both the researcher and the NPS staff. The permit application enables a researcher to define the scope of the proposed research project and the details related to methods that are proposed to accomplish the research. This information is important to NPS staff responsible for review and consideration of a research permit application and the activities that are requested to occur in a national park. The research permit also serves as an educational tool to ensure the success of the research without causing associated and unintended consequences. Since the requested activities are not normally allowed by the members of the public, it is important that the proposed research:
is in compliance with federal laws, regulations and policies applicable on NPS lands;

does not potentially injure, damage or adversely impact other park resources, facilities or the environment;

does not include proposed activities or practices that would present risks to public safety, the researcher or NPS staff;

does not interfere with other public or park management activities.
The research permit also provides guidance and places limits on activities, based upon specific conditions within a particular national park. For example, a park may include a designated wilderness area where there will be specific limits placed on research activities in a wilderness area.
Finally, the research permit serves as an administrative record for the paleontological research that will be undertaken in a park. This is important historical information that may be valuable to future researchers and park managers.
If you are interested in conducting paleontological research in the national parks, making collections of fossils, or establishing collaborative studies, please see Science—For Researchers.

To learn about park needs for research and the NPS procedures and requirements for applying for research permits see the NPS Research Permit and Reporting System website.
Last updated: April 4, 2023