NPS Postage Stamps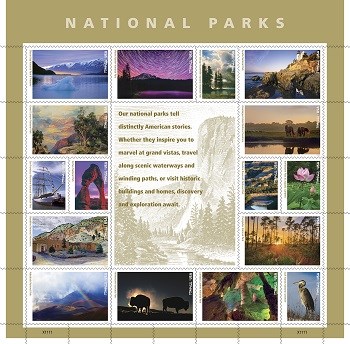 The U.S. Postal Service is celebrating the National Park Service's Centennial by issuing 16 new Forever stamps featuring national parks! The designs were unveiled one at a time between April 4 and April 22, 2016.
First-day-of-issue ceremonies took place at the World Stamp Show in New York City and at many of the featured parks on June 2, 2016. The stamps are now available from the
U.S. Postal Service
.
Learn more about the new stamp set.
Click on any of the images on this page for a higher resolution image. All Images of the stamps on this webpage should be credited to the U.S. Postal Service.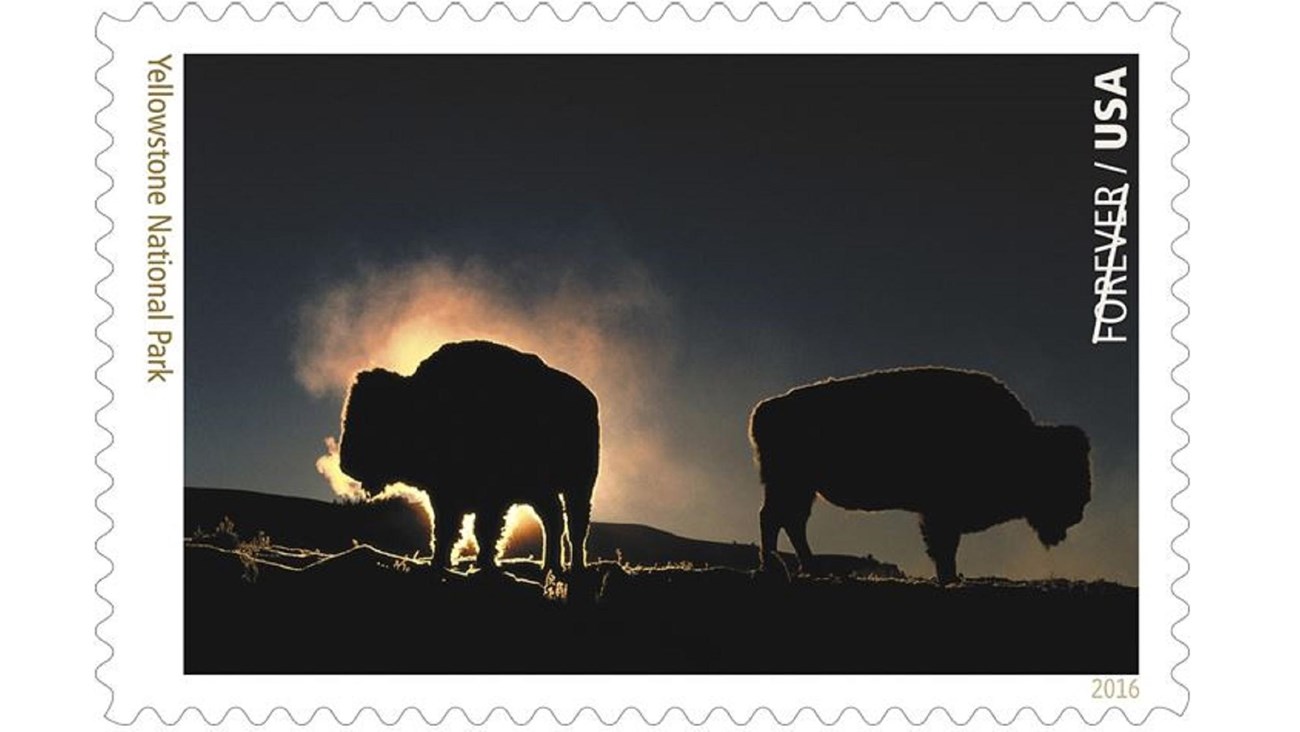 Yellowstone National Park
The last stamp unveiled celebrates the country's first national park!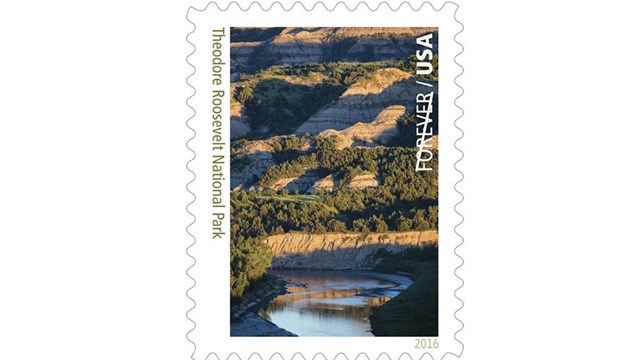 Theodore Roosevelt National Park
The Theodore Roosevelt NP stamp features the North Dakota badlands where a young Theodore Roosevelt began an adventure out west.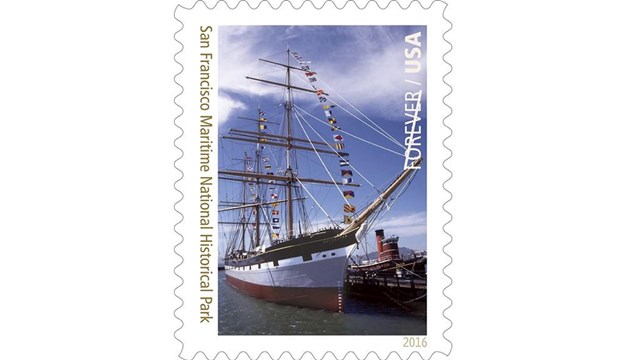 San Francisco Maritime NHP
The San Francisco Maritime stamp depicts the square-rigger Balclutha and steam tugboat Hercules anchored in the park.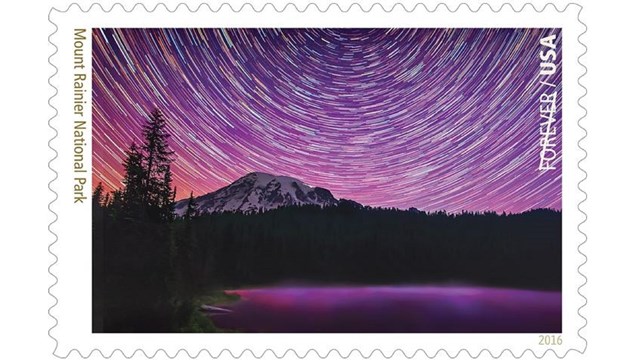 Mount Rainier National Park
The Mount Rainier stamp captures the dramatic night sky above Mount Rainier; an active volcano & icon on the Washington landscape.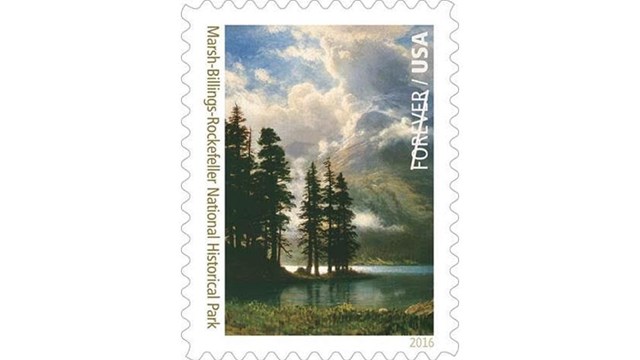 Marsh-Billings-Rockefeller NHP
The Marsh-Billings-Rockefeller stamp features an ionic Hudson River School of Art landscape painting in the park's collection.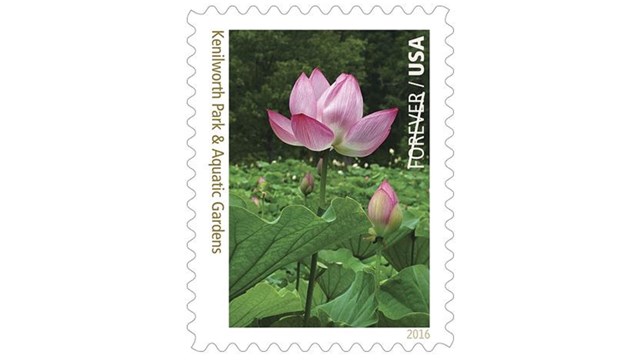 Kenilworth Park & Aquatic Gardens
The Kenilworth Park & Aquatic Gardens stamp reveals the hidden treasures tucked away in urban neighborhoods in our nation's capital.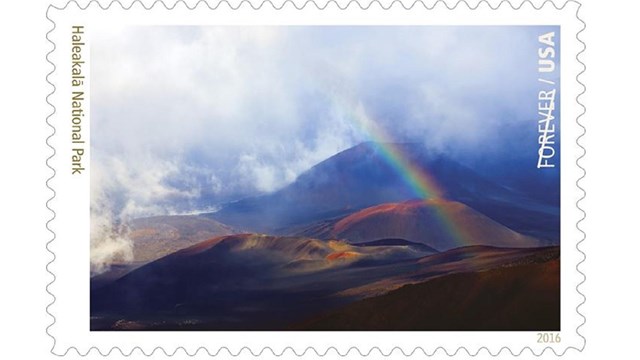 Haleakalā National Park
The Haleakalā stamp invites you to discover the stark volcanic landscapes and sub-tropical rain forests in the park.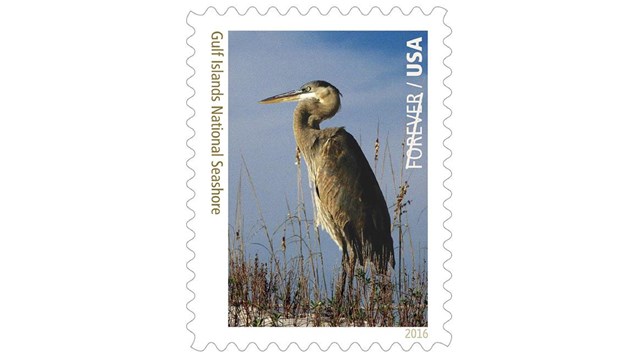 Gulf Islands National Seashore
The Gulf Islands stamp features a heron; part of the wildlife found on the white sandy beaches and the aquamarine waters.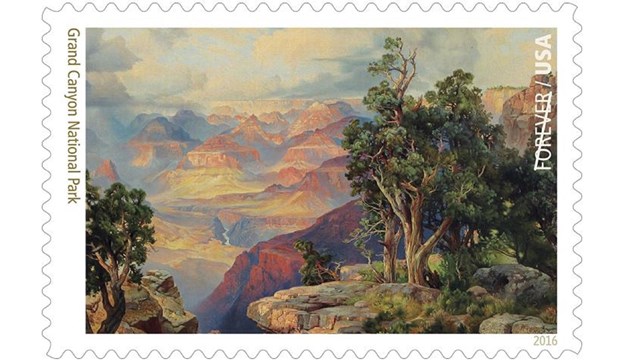 Grand Canyon National Park
The Grand Canyon stamp depicts the stunning views of one of the most dramatic geological features on earth.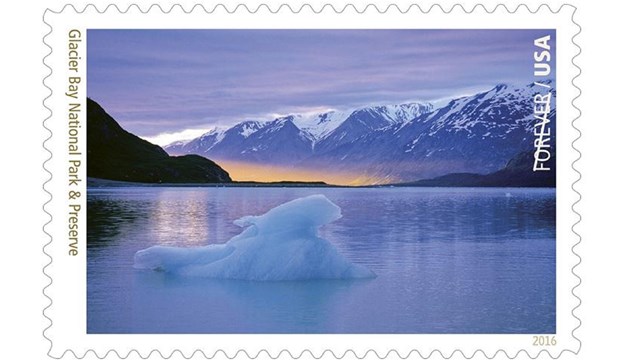 Glacier Bay National Park & Preserve
The Glacier Bay stamp captures the park's rugged mountains, dynamic glaciers, wild coastlines and deep sheltered fjords.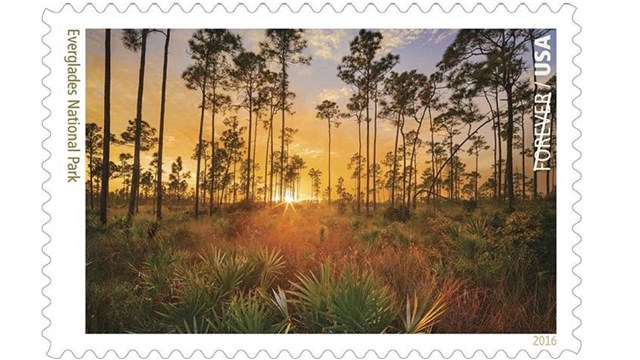 Everglades National Park
The Everglades stamp celebrates the nation's largest subtropical wilderness; home to many rare and endangered species.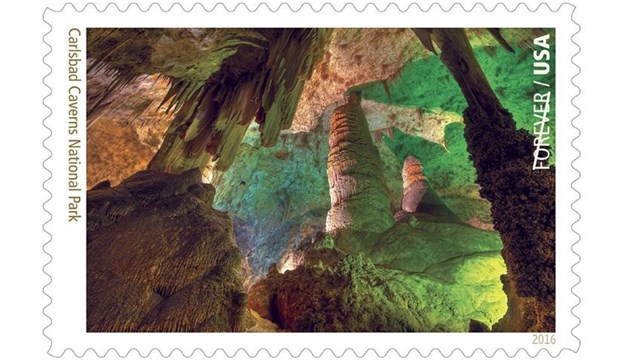 Carlsbad Caverns National Park
The Carlsbad Caverns stamp reveals the elaborate speleothems, or cave decorations, that are hidden beneath the surface.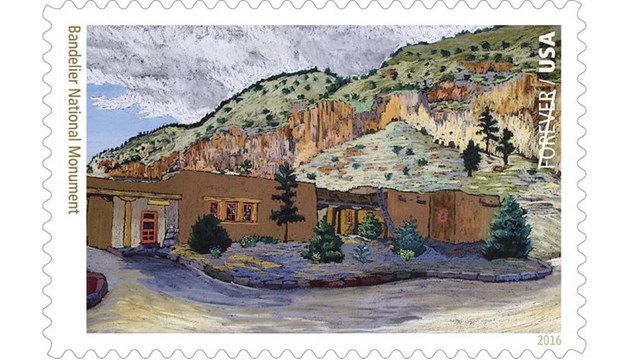 Bandelier National Monument
The Bandelier stamp features a 1930s painting by artist Helmuth Naumer depicting the Pueblo Revival-style visitor center.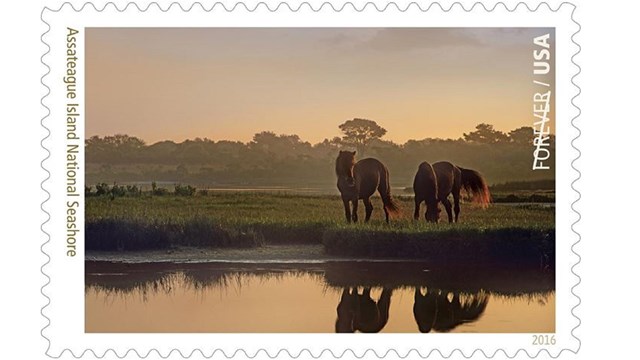 Assateague Island National Seashore
The Assateague Island stamp features the wild ponies that roam the sandy beaches, salt marshes, & maritime forests of the Island.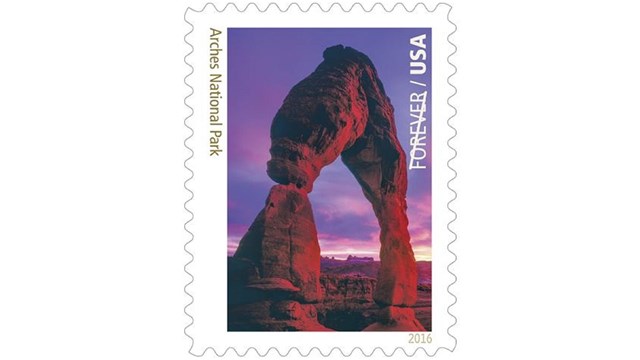 Arches National Park
The Arches stamp showcases one of the park's 2,000 natural stone arches.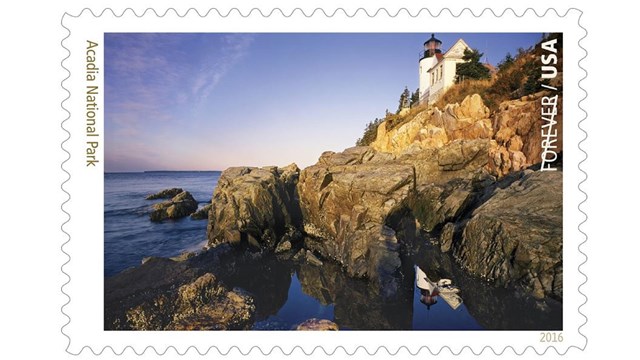 Acadia National Park
The Acadia stamp features the Bass Harbor Lighthouse on the rocky cliffs of Maine.
Last updated: June 2, 2016