Parks and Partners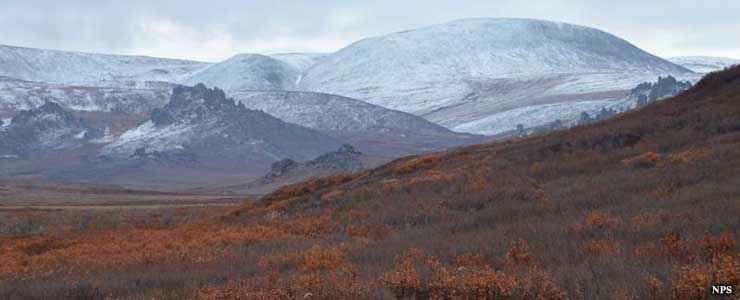 Beringia Parks
Five northern Alaska, Arctic parks are part of the Beringia landscape. Learn more by visiting their websites.
Bering Land Bridge National Preserve
Cape Krusenstern National Monument
Noatak National Preserve
Kobuk Valley National Park
Gates of the Arctic National Park and Preserve
Also, learn more about science conducted in all these parks by the
Arctic Inventory and Monitoring Network
.
Beringia Partners
Collaboration and partnerships are fundamental to the purpose and work of the Shared Beringian Heritage Program. All of our projects involve multiple partners to achieve conservation and educational goals and promote the cultural vitality of Native peoples in the Beringia region.
Alaska Native Collections: Sharing Knowledge
Alaska PaleoGlacier Atlas
Envisioning Alaska: Artistic Legacy of Russian America
Paleoenvironmental Atlas of Beringia
Postglacial Flooding of the Bering Land Bridge: A Geospatial Animation
Wildlife Conservation Society, Arctic Beringia Program
Last updated: October 19, 2017