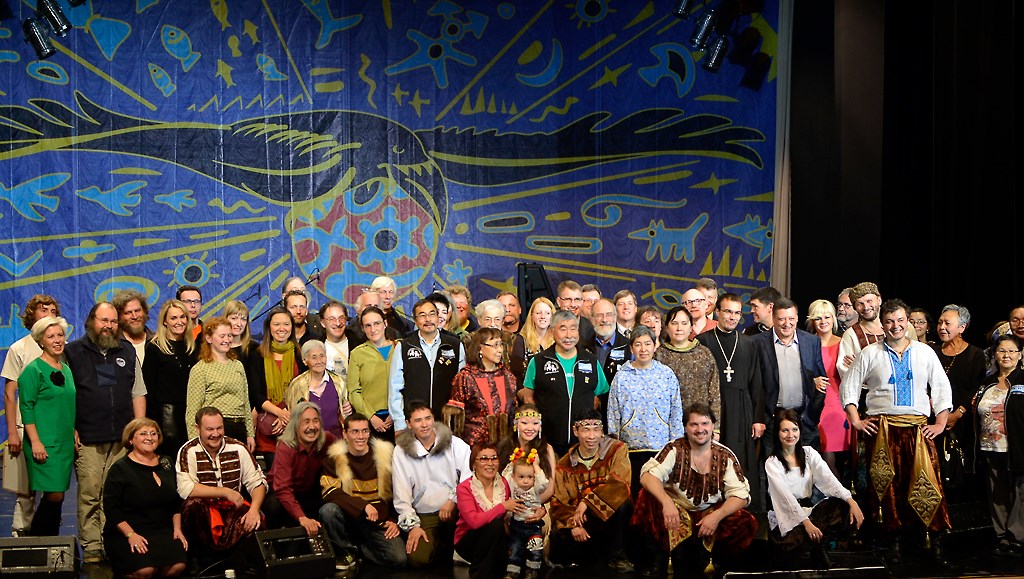 Beringia Days International Conference
The Beringia Days International Conference is a public forum sponsored by the National Park Service that highlights the heritage shared by the United States and Russia. The conference brings together the Native peoples of Alaska and Chukotka, Russian and American scholars, researchers, environmentalists, and representatives of government and non-government organizations. Fourteen conferences have been held, alternating between Russia and the U.S., since 1997.
The most recent conference held in the U.S. in 2011 brought together 250 Russian and American participants in Nome, Alaska to celebrate the shared heritage and resources of the Beringia Region. The conference also provided a forum for information sharing about projects funded through the National Park Service's Shared Beringian Heritage Program.
In 2013, a small delegation from the Alaska Region of the National Park Service (NPS) attended the 2013 Beringia Days in Anadyr, Chukotka. This was the first Beringia Days held after the Russian designation of Beringia National Park. In addition to the three NPS employees who attended, the NPS funded a delegation of community leaders from the around the Beringia region.