For Kids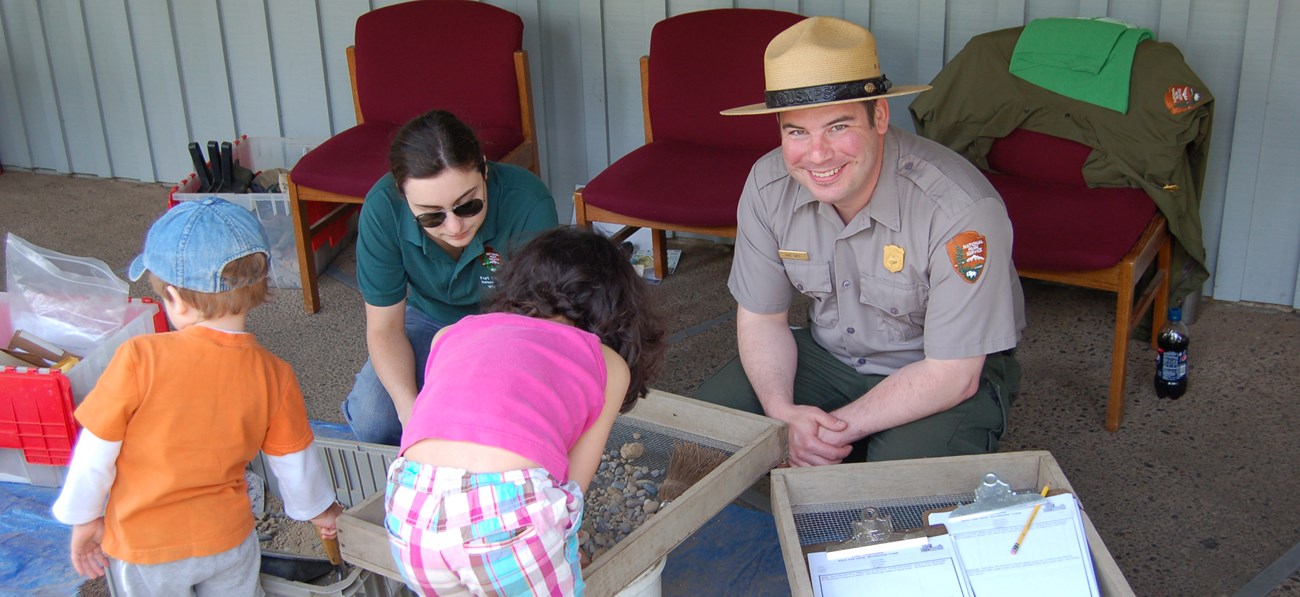 Going on quests, gathering evidence, solving mysteries, playing in dirt -- now you know the secret job description of an archeologist. Want to find out more? Check out these websites for ways to get your hands dirty.
WebArcheology
The next time you're bored at home, sick in bed, or otherwise making your folks nuts, give these activities a go:
Explore Archeology For Kids uncovers what archeology is, what archeologists do, and how archeologists use evidence to learn about the past (psst, adults: it'll help you learn about archeology, too). Complete activities to try the principles of archeology for yourself.
Latino Archeology for Kids presents cool places about Latino peoples. Find places and try activities for archeology past and future.
Online Activities include at-home projects that follow in archeologists' footsteps: what do archeologists learn from primary sources?, what can archeology tell about the past?, and how are archeological sites made?
Junior Ranger
In person, ask at national parks for a Junior Ranger booklet for a fun way to learn about archeology. National parks offer Junior Ranger programs across the U.S. and its territories.

At home, find online archeology-focused park-based Junior Ranger booklets:
Last updated: March 16, 2021