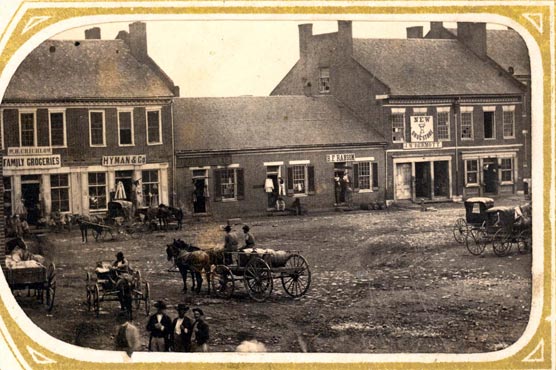 News Release Date:
April 7, 2013
Contact: Jim Lewis, 615-893-9501
When the Union Army of the Cumberland entered Murfreesboro on January 5, 1863, it began a military occupation that lasted beyond the end of the war. Murfreesboro's residents struggled to cope with the changes that Civil War brought to their door steps.
On Saturday and Sunday, April 13-14, 2013, park rangers and volunteers will help visitors explore the impact of the Battle of Stones River on Murfreesboro's residents. From 9 AM through 3 PM each day, living history volunteers will present demonstrations of numerous crafts that were part of everyday life in homes north and south. Demonstrations will include: cooking, spinning, sewing, candle making, soap making, and substitutes for everyday items that got harder to find during the war.
Park Rangers will present programs at 10 & 11 AM and 1, 2 & 3 PM each day. These talks will feature the stories of Murfreesboro residents based on their diaries and other primary sources.
Daily Program Schedule
10 AM - A Young Lady's War- Explore how the Civil War changed the lives of the daughters of Murfreesboro's most prominent families.
11 AM - Holly McFadden: A Study in Determination- Hollie McFadden's story is one of an iron will overcoming incredible odds to keep her home and family intact during the Civil War.
1 PM - John Spence: The Business of Occupation- Learn how one of Murfreesboro's most prominent businessmen managed to navigate the shifting tides of military occupation.
2 PM - Ann Hosmer: The U.S. Sanitary Commission- Northern civilians came south to care for their soldiers and found themselves sharing the trials and triumphs of Murfreesboro's residents.
3 PM - William Holland's Story- Join a ranger for a discussion of how the Union occupation transformed the lives of enslaved people.