Places To Go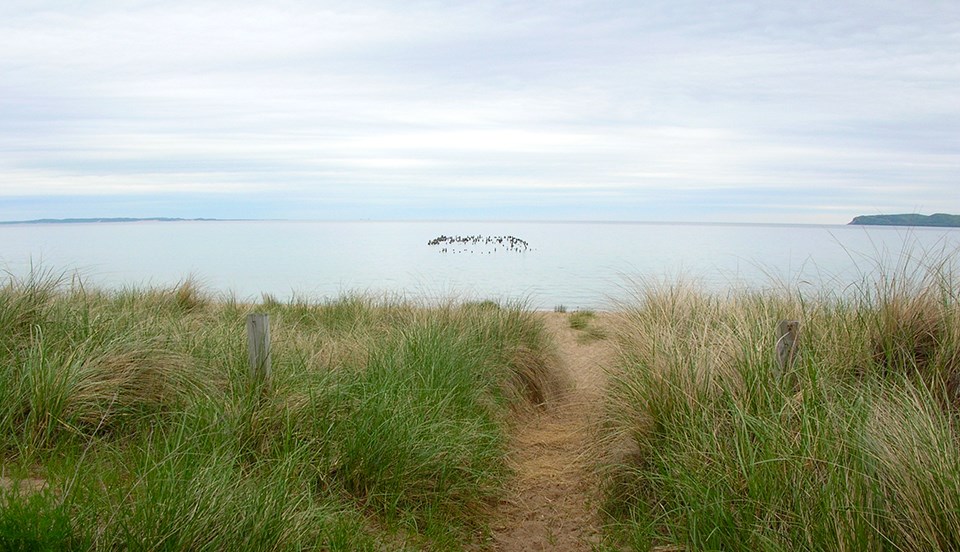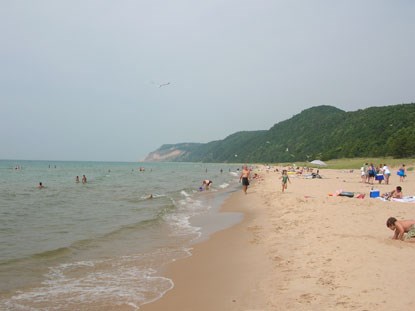 Where should we go when we come to Sleeping Bear Dunes National Lakeshore? Good question! With 35 miles of pristine Lake Michigan beaches, two large islands, enormous sand dunes and bluffs, rivers and inland lakes, there are plenty of choices.
Head for the beach! The clear water of Lake Michigan and beautiful sandy beaches draw many visitors during the hot summer days. Walk along the shore and look at the wide variety of rocks. Maybe you will find a Petoskey Stone or find the remnants of a shipwreck.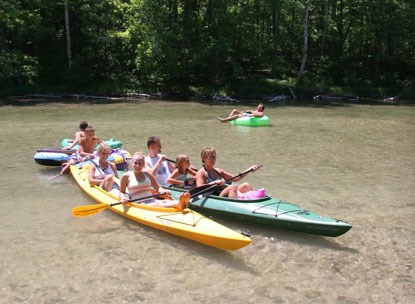 Here's another way to cool down on a hot summer day. Float the Platte River. Get a tube, raft, canoe, or kayak and head for the river. Pay attention to the shoreline as you float down the river and you'll see a variety of wildflowers and waterfowl.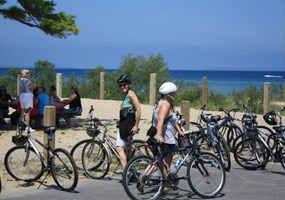 Go for a bike ride on the new Sleeping Bear Heritage Trail! Enjoy cruising along the paved trail from the Dune Climb to the village of Glen Arbor 4.25 miles. Ride through the historic logging village of Glen Haven and D.H. Day Campground on your way to Glen Arbor. The trail is paved and is relatively flat the whole way. Most of the trail is through shady, wooded areas, providing a cool, shaded place to play on a hot day. The trail is also accessible for those with disabilities.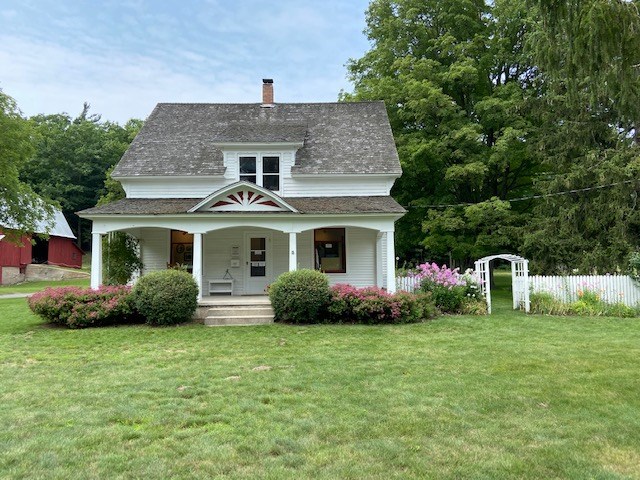 The Sleeping Bear Dunes National Lakeshore is rich in history and culture. Visit our maritime museum, the Glen Haven historic village, or the Port Oneida Heritage Center. Drive, bike, or hike through the Port Oneida Rural Historic District and see farmsteads and fields that represent farming in the late 1800s or early 1900s.


Last updated: August 24, 2021