News Release
Winners of the 2017 Kids Artwork Contest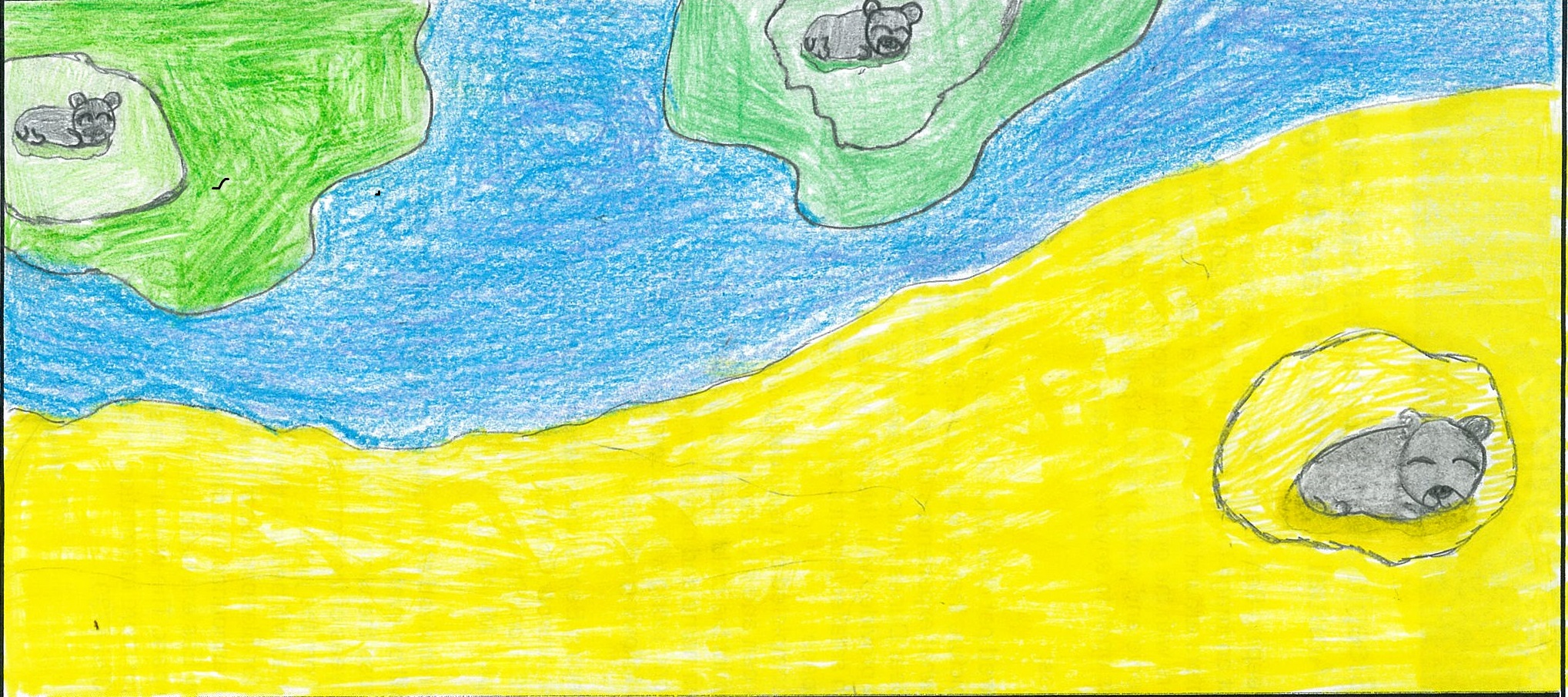 News Release Date:
November 30, 2017 Sleeping Bear Dunes National Lakeshore (National Lakeshore) is happy to announce the winner and runners-up of the kids' artwork contest. The contest was open from August through October for anyone 12 years of age or younger. A total of 154 entries were received at park headquarters in Empire, Michigan from young artists living in many different states, including Michigan, Wisconsin, Indiana, Colorado, Virginia, and California. The National Lakeshore sponsored the contest in continued celebration of the "Every Kid in a Park" program and to select an image for the front of the park's 2018 Annual Park Entrance Pass. Engaging with the youth of America is the central goal and theme of the "Every Kid in a Park" program. The National Lakeshore would like to thank all of the participants who dedicated their valuable time and talents to creating a piece of artwork for this contest. 
Judges for the artwork contest consisted of impartial member's from the park staff. The quality of the artwork was excellent and the panel of judges had a difficult time coming to a final decision. After a long deliberation, a color drawing produced by Tyler Young, age 12, from Interlochen, Michigan was selected as the winner. Tyler's drawing depicts the Manitou Passage with the mother bear perched on the mainland bluff and her two cubs marking the Manitou Islands. First runner-up went to Jake Dennis, age 10, from Tustin, Michigan. Jake's drawing depicts a bear paw print with a drawing of a bear on the dunes in the middle of the paw. Second runner-up went to Daniel Chia, age 6, from Alhambra, California. Daniel's drawing depicts the mother bear on the dune at Lake Michigan Overlook near the wooden observation platform.  
Tyler, Jake, and Daniel will receive a selection of gifts from the park's bookstore, sponsored by the park's cooperating association, Eastern National. As the winner, Tyler was also awarded an Annual Park Entrance Pass that proudly displays her artwork on the front. However, Tyler and her family are moving out of the area, so she kindly gave her Annual Park Pass to the first runner-up. Thanks to Tyler, Jake and his family will be able to enjoy the National Lakeshore for free for the next 12 months.
Every year, Sleeping Bear Dunes National Lakeshore sells over 11,000 Annual Park Entrance Passes through the fee collection stations located across the park. The pass provides free entry for 12 months for the pass holder and occupants in a single, private non-commercial vehicle. If entry is by foot, bicycle, or organized group not part of a commercial tour, the pass admits the pass holder and three adults (16 years of age or older). Children under 16 are admitted free.  
Last updated: December 1, 2017