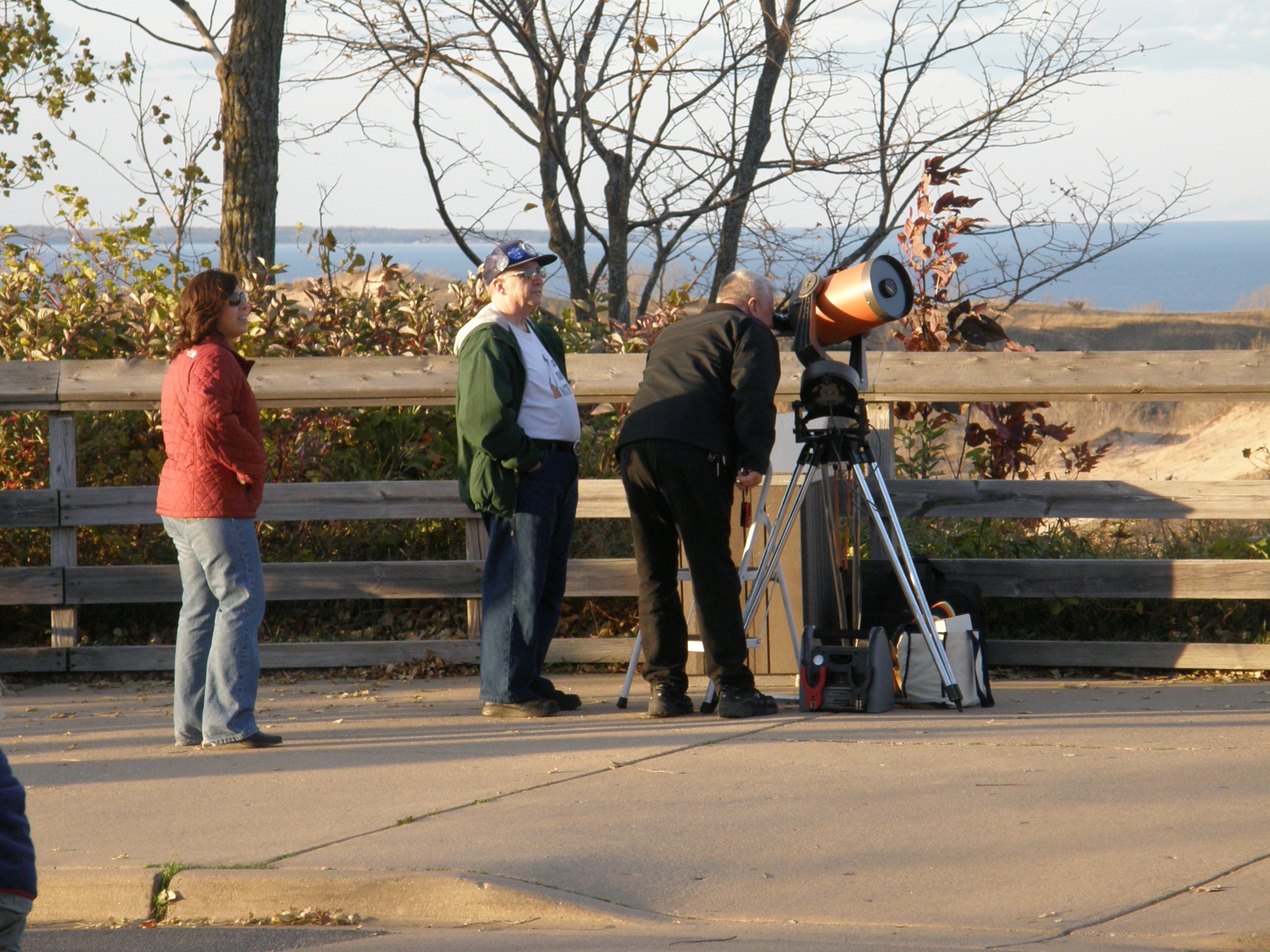 News Release Date:
September 7, 2011
Visit Sleeping Bear Dunes National Lakeshore (National Lakeshore) on Saturday, September 10 at 9:00 p.m. for an evening under the stars. Recently, Good Morning America announced that the National Lakeshore was voted the "#1 Most Beautiful Place in America." Park rangers and members of the Grand Traverse Astronomical Society invite you to the Dune Climb to take a closer look at the night sky; a very important part of this beautiful place! Learn some new constellations, view Jupiter, and find the Milky Way with the help of experienced astronomers. The Grand Traverse Astronomical Society will bring several telescopes to take a closer look at one of the National Lakeshore's often forgotten resources - the night sky.

The National Lakeshore and Grand Traverse Astronomical Society are partnering for this event. The Society has been in existence for 29 years and its members regularly share their knowledge and enthusiasm with the public at the Northwestern Michigan College's Rogers Observatory in Traverse City. More recently, the Society has branched out to locations from street corners to national parks, sharing the wonders of the universe with the public. The park's first joint Star Party was this past October on the 40th anniversary of the National Lakeshore. The last monthly Star Party for 2011 will be in October.  

The public is invited to join the park on this fun and educational night. Meet the Park ranger at the Dune Climb on Saturday, September 10. The event will begin at 9:00 p.m. and society members will have their telescopes out until 11:00 p.m. Dress for the weather and bring a flashlight for the walk back to your car.

All Park Ranger-led programs are free. Participants need only purchase the park entrance pass or have an annual pass displayed on their vehicle to join in the fun. Please call 231-326-5134, ext. 328, for details or log onto www.nps.gov/slbe. Also, check out our Facebook page at www.facebook.com/sbdnl.