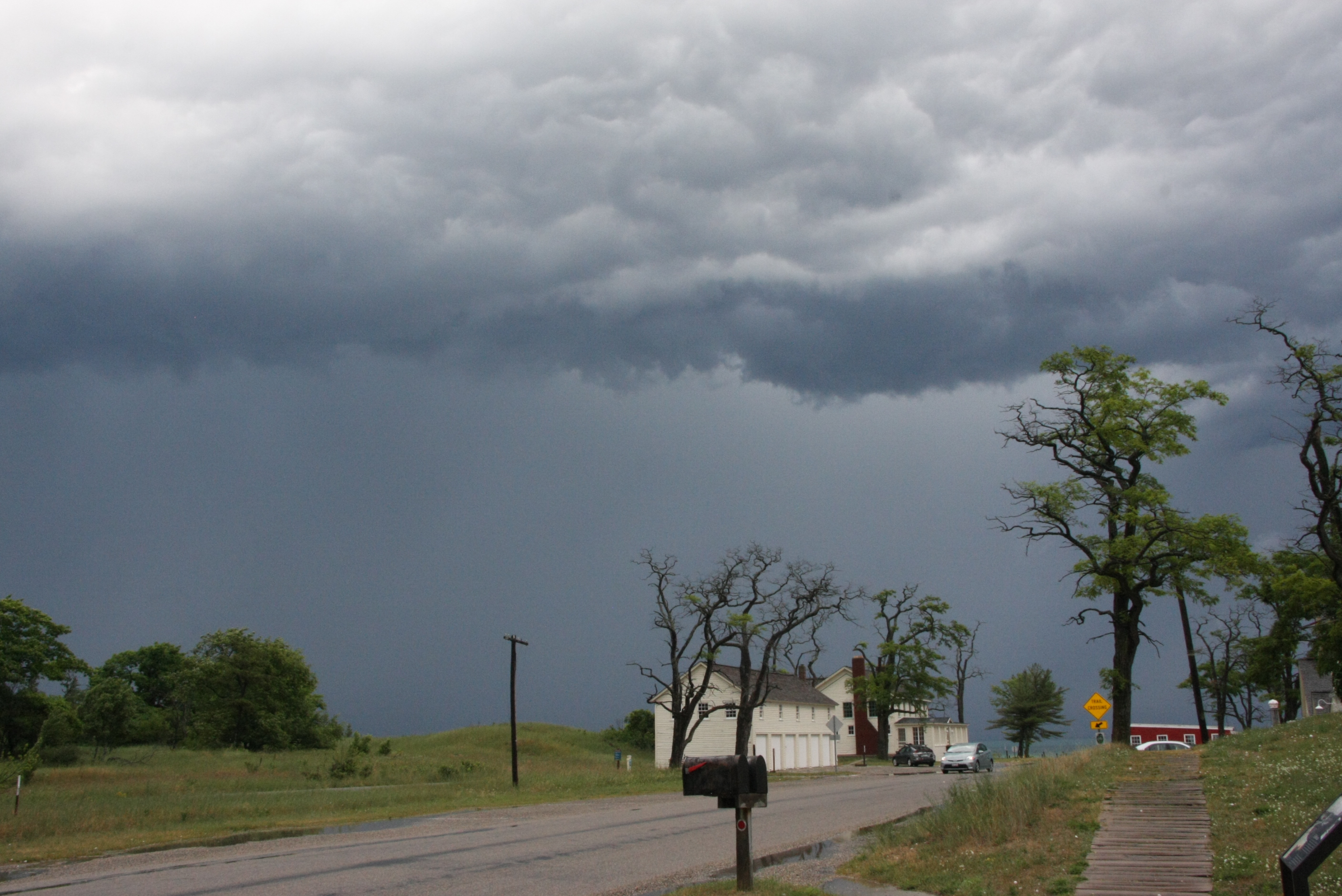 News Release Date:
May 1, 2018 SKYWARN spotters play a pivotal role in helping the National Weather Service (NWS) identify and report dangerous storms that can rip through an area causing major damage. On August 2, 2015, Northern Michigan experienced thunderstorms with 100 mph winds that knocked down trees and damaged homes and businesses across the region. It caused tens of millions of dollars in damage. Through spotter training, Sleeping Bear Dunes National Lakeshore (National Lakeshore) staff hope to provide a safe and enjoyable experience for all those that visit their national park. These volunteers help keep their local communities safe by providing timely and accurate reports of severe weather to the NWS.
If you are interested in learning more about severe weather, or becoming an official NWS SKYWARN Storm Spotter, there will be a FREE training session, open to the public, and lasting about 1 ½ hours. Pre-registration is not necessary. It will be held at Sleeping Bear Dunes National Lakeshore's Philip A. Hart Visitor Center, 9922 Front St (M-72), Empire, Michigan 49630, on Thursday, May 10 from 6:30 p.m. to 8:00 p.m.
This year's training will include:
-   Thunderstorm ingredients
-   Lightning, flood, and hail safety
-   Difference between supercell storms and multi-cell storms
-   August 2 severe storms in Northern Michigan
-   How tornadoes form
-   NWS warning criteria
-   What and when to report 
-   Cloud formations and things that can fool you
Each person that signs up to be a spotter will receive a NWS spotter card and information about several online reporting networks. 
For further information about spotter training, please check out the following website: https://www.weather.gov/apx/outreach_events