Researcher Discusses Avian Botulism at Sleeping Bear Dunes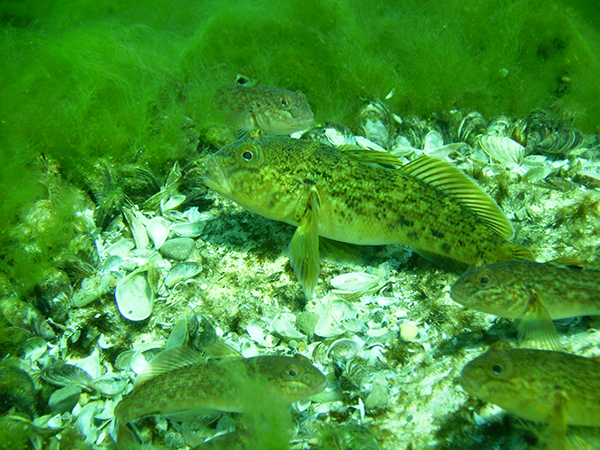 News Release Date:
July 21, 2015
Over the past decade, there has been an increased incidence of bird deaths in Lake Michigan due to Type E avian botulism. Over 6,500 dead birds have been documented within the Sleeping Bear Dunes National Lakeshore (National Lakeshore) alone. Scientists from the National Park Service, U.S. Geological Survey, and University of Wisconsin-Milwaukee have been conducting a collaborative research project to determine the causes of these botulism outbreaks–work that includes underwater research in Good Harbor Bay.  
To help us better understand the drivers of these outbreaks, Dr. Harvey Bootsma (University of Wisconsin-Milwaukee) will present a program entitled "Avian Botulism in Lake Michigan: How Does it Happen?" on August 6 at 9:30 a.m. at the Philip A. Hart Visitor Center Auditorium in Empire, Michigan. Dr. Bootsma will discuss research findings to date, which suggest that botulism outbreaks are the results of changes in nutrient dynamics and food web structure, ultimately linked to the invasion of the lake by quagga mussels and the round goby.
Dr. Harvey Bootsma is an Associate Professor at the University of Wisconsin-Milwaukee School of Freshwater Sciences. He received his Bachelor's degree in Marine Biology from the University of Guelph (Canada) in 1985, and his Ph.D. from the University of Manitoba in 1993, after which he conducted post-doctoral research at the National Oceanic and Atmospheric Administration Great Lakes Environmental Research Laboratory in Ann Arbor, Michigan.  He has conducted research on large lakes around the world, including the North American Great Lakes, lakes in South America, and the Great Lakes of East Africa, where he and his family lived for seven years. His work focuses on the interactions among physical, chemical and biological properties of large lakes. Current research projects include the causes and consequences of nuisance algal growth in Lake Michigan, energy flow in large temperate and tropical lakes, and the influence of non-indigenous species on nutrient cycles and food web structure in Lake Michigan.
His talk is part of a Sleeping Bear Dunes National Lakeshore speaker series called Research Rendezvous. To celebrate the 100th anniversary of the National Park Service and highlight the value of national parks as our nation's "living laboratories," the National Lakeshore is hosting a series of public talks by park researchers through 2016. All Research Rendezvous presentations offered at the National Lakeshore are free. Upcoming Research Rendezvous presentations will include:
August 13, 2015:  Parks as Natural Laboratories:  Water Bugs of the Upper Great Lakes National Parks by Dr. R. Edward Dewalt (Illinois Natural History Survey)
September 10, 2015:  Sand Dune Restoration: Testing Whether Plant Diversity Matters by Dr. Kerry Crawford (University of Houston)
October 8, 2015:  "Between the Glaciers and the Europeans in Northwest Lower Michigan" by Dr.
William A. Lovis (Michigan State University) 
Last updated: July 23, 2015