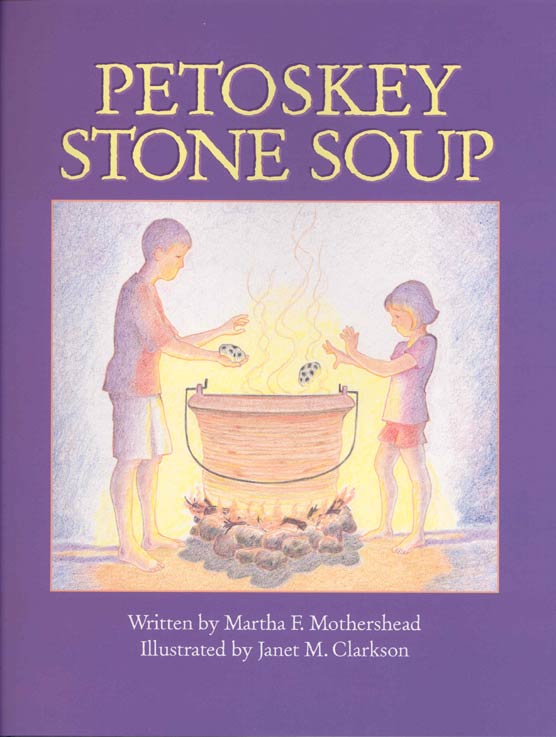 News Release Date:
July 24, 2007
Contact: Paul Purifoy, 231-326-5134
The National Park Service at Sleeping Bear Dunes National Lakeshore will host a book signing and reading with author Martha F. Mothershead and her mother, Illustrator Janet Clarkson, for their children's book Petoskey Stone Soup. The event will be held at the Philip A. Hart Visitor Center in Empire on Saturday, July 28th from 11:00 a.m. to 12:30 p.m. The reading will begin at 12:00 noon in the Visitor Center Auditorium.
Author Martha Mothershead is an attorney practicing in Suttons Bay, Michigan. She grew up in the Detroit suburbs and in Lake Orion, and studied English at Kalamazoo College. She and her family now live in Leland.
Illustrator Janet Clarkson grew up on the east side of Detroit and studied art at Eastern Michigan University and the Society of Arts and Crafts. She is a former Hallmark card illustrator and has won many awards for her paintings and drawings. She lives in Leland, near her daughter Martha.
Michigan Governor Jennifer Granholm honored the pair with this endorsement: "Michigan's great history of folklore is reflected in this beautifully illustrated tale, Petoskey Stone Soup.... The story is an excellent representation of the Northern Michigan 'spirit' that attracts so many visitors to our State year after year."
The book Petoskey Stone Soup is a mother-daughter project that tells the story of two children who lose their way while exploring the Sleeping Bear Dunes. Exhausted, thirsty and hungry, they discover a tiny village. Elation turns to mystery when they learn the entire town is empty. What happens next shows us all how, when everyone gives just a little, magical things can happen.
For more information about the book signing, please contact the Lakeshore at the Philip A. Hart Visitor Center at 231-326-5134, ext. 328.