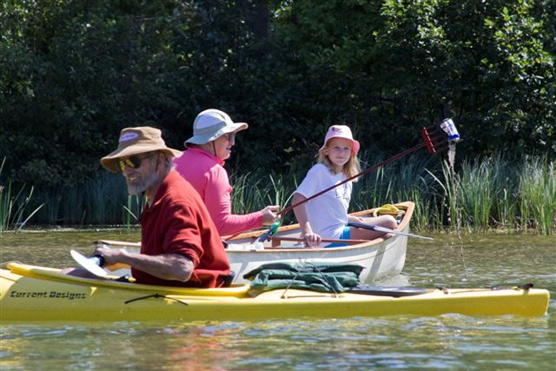 News Release Date:
September 18, 2009
Contact: Lisa Myers, 231-326-5134
If you love the sun, fun, and beauty of our area beaches, it's time again to show it! Sleeping Bear Dunes National Lakeshore is celebrating National Public Lands Day (NPLD) on Saturday, September 26, and inviting the public to help clean up the Lakeshore's beaches. The national parks have been called America's Best Idea, and the National Park Service is a leader in protecting the environment, preserving history, revitalizing communities, and inspiring the next generation of leaders. This national day of service and celebration is one way you can help make America's Best Idea even better. So, bring your family, your class, your troop, your group, or just yourself, and join others in protecting our treasured coastline by collecting and tallying everything found along the beach: plastic bags, balloons, cigarettes, 6-pack holders—you name it!
National Public Lands Day is the largest volunteer hands-on activity of its kind in the country. Held in September each year, the event brings together thousands of individual and organizational volunteers to refurbish and restore the country's public lands. These are the places Americans use for outdoor recreation, education, and just plain enjoyment. They encompass national parks, monuments, wildlife refuges, forests, grasslands, marine sanctuaries, lakes, and reservoirs managed by government agencies, but belonging to, and enjoyed by, all of us. And, to celebrate National Public Lands Day, entrance to all national parks, including Sleeping Bear Dunes National Lakeshore, is free on September 26, 2009.
The Sleeping Bear Dunes beach cleanup coincides with the International Coastal Cleanup, sponsored by the Ocean Conservancy, which takes place around the world every year. Participants not only contribute to cleaner coastlines, but collect data from the debris they pick up. That data is then compiled and analyzed by the Ocean Conservancy and locally, by the Alliance for the Great Lakes, a non-profit group concerned with the future of the Great Lakes.
The beach clean up starts at noon and lasts until 3:00 p.m. Park rangers and volunteers will meet at the Sleeping Bear Dunes National Lakeshore Visitor Center, located on Highway M-72 in Empire. Volunteers should bring water to drink, wear weather-appropriate clothes (we go rain or shine), sunscreen or hat, and closed-toed shoes. Tools and other needed materials will be supplied.
As a token of our appreciation, each volunteer will receive a free, one-day pass good for entrance to any federal land (national forest, national park site, wildlife refuge) before September 25, 2010. Credit for three hours of community service will also be available, if interested.
For details, please call Susan Sanders at Sleeping Bear Dunes National Lakeshore, (231) 326-5134, ext. 507.