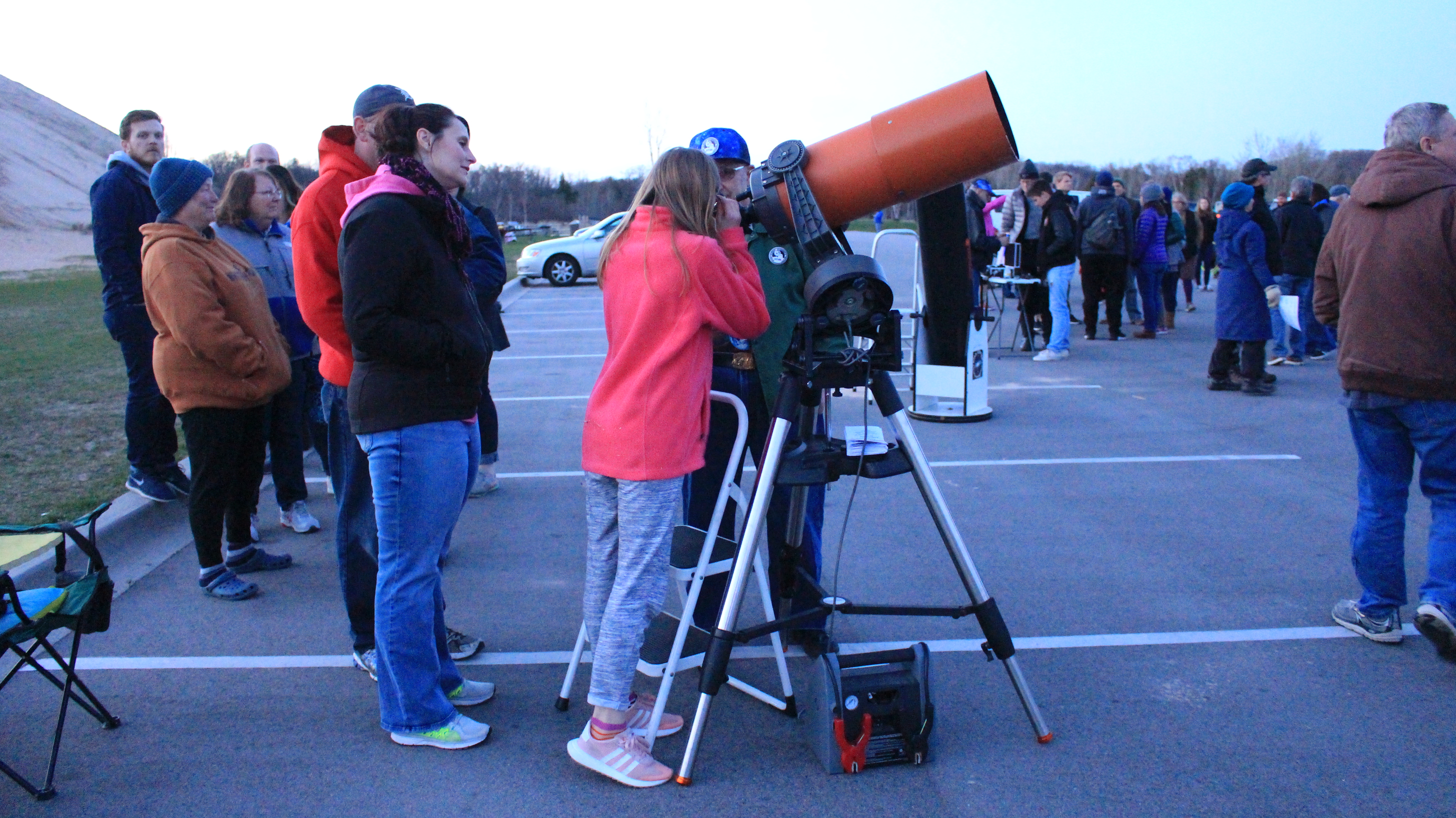 News Release Date:
May 9, 2018 Climb a mountain of sand at the Dune Climb, watch a sunset, and then join Sleeping Bear Dunes National Lakeshore (National Lakeshore) rangers in the parking lot at the base of the dunes from 9:00-11:00 p.m. on Saturday, May 26 for a Star Party.
Visit a few craters of a 93% gibbous moon and then catch a view of Venus before it sets at 10:30 p.m. The planet Jupiter will also be visible during the twilight hours, weather permitting. Park rangers and members of the Grand Traverse Astronomical Society (GTAS) will help you unravel some of the mysteries of the night sky.
This event will be cancelled for inclement weather or if the stars are not visible due to cloudy weather conditions. The decision to cancel will be made two hours in advance of the event; please call 231-326-4700, ext. 5005, for a voicemail message with the decision.
All programs offered by the National Lakeshore are free. Participants need only purchase the Park Entrance Pass or have an Annual Pass displayed in their vehicle to join in the fun. Passes may be purchased at the Philip A. Hart Visitor Center in Empire and cost $20 per vehicle for seven days. Visitors are encouraged to bring a red filtered flashlight (white light will spoil your night vision) for the walk back to their cars. Visitors may also want to bring binoculars, beach chairs, blankets, bug spray and water. Please remember to park at the Dune Climb with your headlights facing M-109.
For a listing of other programs, check the park's event calendar at https://www.nps.gov/slbe/planyourvisit/calendar.htm. For more information about the GTAS, go to http://www.gtastro.org/.