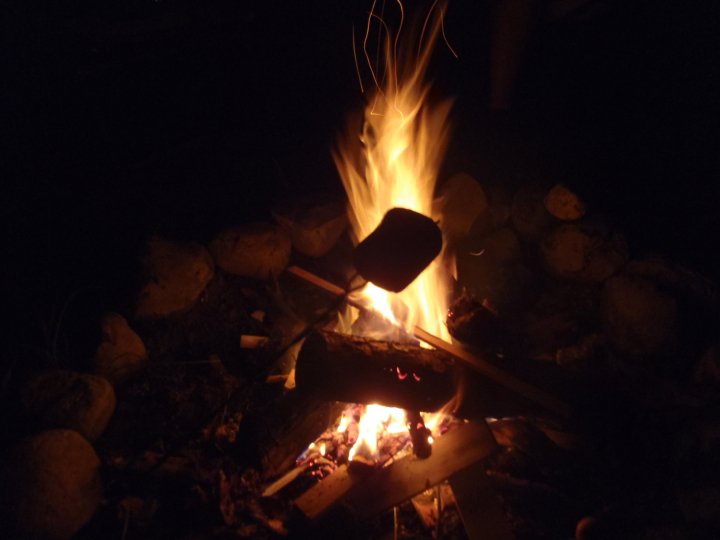 News Release Date:
September 15, 2011 Please join Sleeping Bear Dunes National Lakeshore (National Lakeshore) at 7:00 p.m. on Saturday, September 17, for another Families United with Nature (FUN) event. This time, join Park Rangers for an evening of campfires, stories, and s'mores! Meet park rangers at the D. H. Day Campground Log Cabin where they will build campfires on the beach, play campfire games, and learn about fire safety! Be sure to dress in clothes appropriate for the weather. If it is raining, activities will take place in the Log Cabin.
This event, like all FUN events, is open to all families, no matter the size or composition, so feel free to invite friends and families. There is no charge and only a National Lakeshore Park Entrance Pass is required. Reservations are not required, but are recommended by contacting Park Ranger Sarah Chalup at 231-326-5135, ext. 331, or sarah_chalup@nps.gov.
FUN is an outdoor activity club for families that is hosted by the National Lakeshore. The club provides a fantastic opportunity for families to get outdoors together and try their hand at something new, breathe a little fresh air, and meet other families who enjoy being outside. FUN meets once a month with additional special events throughout the year.
Families can join the club by filling out a membership form at any FUN event. Members will receive free journals to document their outdoor activities and have the opportunity to earn rewards as a family for these experiences. Joining FUN is free; however, a National Lakeshore Park Entrance Pass will be required for activities taking place within the park. The Entrance Pass costs $10 and is good for a full week, or an Annual Park Entrance Pass may be purchased for only $20. Both passes can be purchased at the Philip A. Hart Visitor Center in Empire.  
For more information, please call the National Lakeshore at 231-326-5134 or visit their website at www.nps.gov/slbe. Also, check out their Facebook page at www.facebook.com/sbdnl.