News Release
Labor Day Weekend Events at Shiloh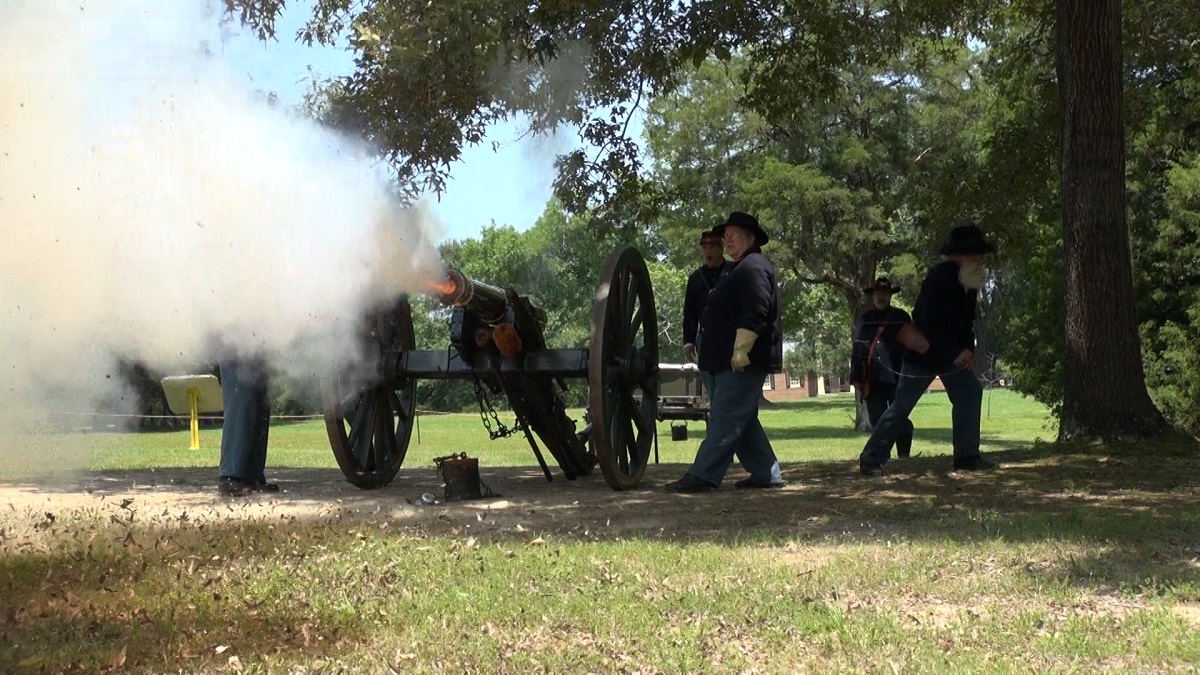 News Release Date:
August 29, 2021
Contact: Chris Mekow, 731.689.5696
In commemoration of Labor Day Weekend and the traditional end of summer, Shiloh National Military Park will offer three days of programming on the battlefield.
On Saturday, September 4, and Sunday, September 5, Shiloh National Military Park will present cannon firing demonstrations. The scheduled demonstrations will be presented by the Shiloh Cannon Crew, firing a 6-pounder gun, across the street from the park's visitor center.
"These period correct firing demonstrations allow the public an opportunity to use their imaginations and visualize the immense destruction a cannon could deliver," said Shiloh Superintendent Allen Etheridge. "We are excited to present these final cannon firing demonstrations of the season on this traditional end of summer weekend," Etheridge continued.
On Saturday there will be five demonstrations at 10:00 am, 11:00 am, 12:00 pm, 1:30 pm and 2:30 pm. On Sunday, there will be four demonstrations at 11:00 am, 12:00 pm, 1:30 pm, and 2:30 pm. Each demonstration will last approximately 20-minutes and include two cannon firings.
On Labor Day, Monday, September 6, at 10:00 am, Shiloh will offer a ranger led bicycle tour entitled, "Monuments with Meaning" part two. Join a ranger and learn the story about Union monumentation at Shiloh, such as the Iowa State Monument and its sculptor, and the 9
th
Illinois Infantry and the reason for its design.
The two-hour ride will be six miles in length over moderate terrain. Riders will need to bring their own bicycles, water, sunscreen, and insect repellent. It is recommended that riders wear appropriate clothing for the weather and activity. Heavy rain or lightning will cancel any park program.  
Those interested in the bicycle tour must register in advance by calling 731-689-5696.
Last updated: August 29, 2021