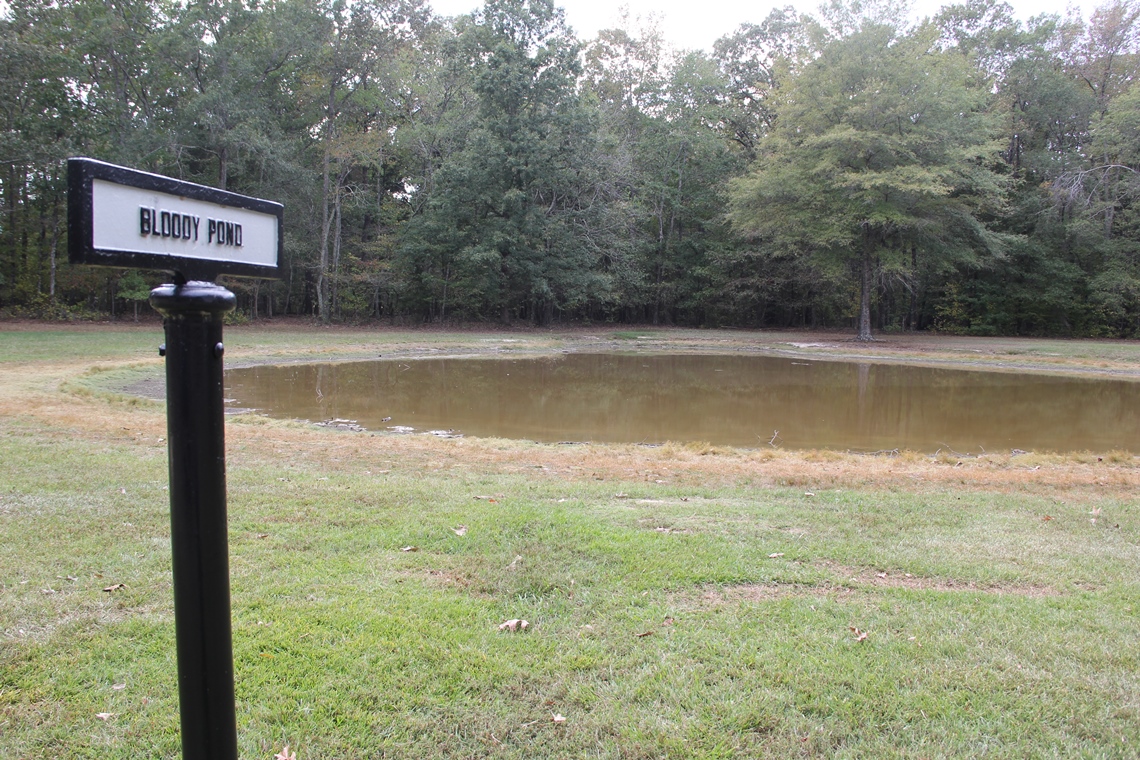 News Release Date:
August 24, 2018 On the morning of August 23, 2018, three location identification signs that were taken from Shiloh National Military Park were returned. As previously reported, the signs identify the locations of the "Bloody Pond," "Pittsburg Landing," and the "Larkin Bell Field."
Around 9:00 a.m., a male juvenile and his parents came into the park visitor center and returned the signs.  The young man admitted to having taken the signs as a prank, but then realized how serious his actions were.  When he told his parents, they all came to the park to return the signs and to admit to what had happened.
"After talking with this family, it was clear that the young man was truly remorseful for his actions and wanted to atone for his behavior," said Superintendent Dale Wilkerson.  "We made it clear to him that this kind of behavior is unacceptable, but also acknowledged that his desire to admit his wrong and try to right the mistake was the right thing to do.  In light of his repentance, and the support of his family, the park will not press charges but will accept community service hours from the young man."
Shiloh National Military Park was established in 1894 to preserve the scene of the first major battle in the Western theater of the Civil War. The two-day battle, April 6 and 7, 1862, involved about 65,000 Union and 44,000 Confederate troops. This battle resulted in 23,746 killed, wounded, and missing.  The decisive victory enabled United States forces to advance and seize control of the strategic Confederate railway junction at Corinth, Mississippi, on May 30, 1862.
The mission of the National Park Service is to preserve and protect the natural and cultural resources and values of the national park system for the enjoyment, education, and inspiration of this and future generations.