Visitor Centers and Facilities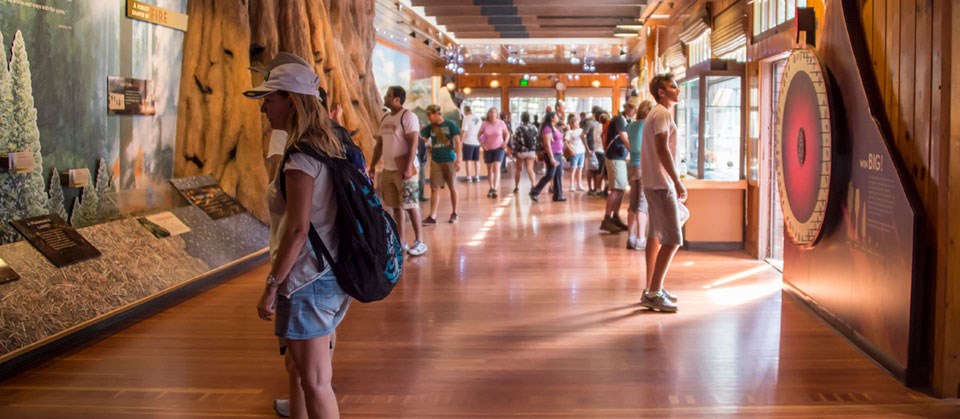 Visitor Centers
While our parks are open 24 hours a day, 365 days a year, not all visitor centers are open year-round. Some close seasonally. Others operating outdoors may close due to inclement weather or poor air quality.

Our visitor centers, ranger stations, and a museum offer opportunities to explore the nature and history of these parks, watch park films, and get trip-planning information. Park stores within visitor centers offer books and other products related to the park. All purchases in these stores support park programs through the Sequoia Parks Conservancy.
Wilderness Permit Desks
Many of our visitor centers also have locations where visitors can pick up their wilderness permits.

Beginning Friday May 28, wilderness permit desks parkswide will be open 7 am to 3:30 pm. You can pick up your permit at the following locations:
Foothills Visitor Center*
Mineral King Ranger Station* - open 7:30 am to 4:00 pm
Giant Forest Museum*
Kings Canyon Visitor Center* - open 8:00 am to 4:30 pm
Road's End Permit Station, Cedar Grove
*Food storage container rentals available
Sequoia Parks Conservancy (SPC) Park Stores 
SPC Park Store hours may vary from visitor center or wilderness permit desk hours. Please check the park newspaper when you arrive at the park for the latest hours.
Last updated: September 19, 2021