Special Use Permits
Special Use Permits are issued for short-term activities that provide a benefit to an individual, group, or organization rather than the public at large.

These activities require some degree of management if there is a potential for interference with visitor use, congestion of a highly visited area, or possible impact on park resources.

Examples include ash scattering, family reunions, church services, first-amendment demonstrations, political events, public assemblies, and weddings and other ceremonies.

If you wish to obtain a special use permit for an activity not displayed below or to determine if your proposed activity requires a permit, please call (559) 565-4235 or e-mail (seki_concessions@nps.gov) us with the subject line "Attn: Special Use Permits." Submit applications for permits well in advance, preferably two-to-three months before the event, for consideration and processing.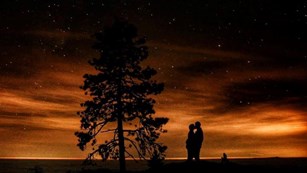 Wedding Permits
Permits are required for all wedding ceremonies held in Sequoia and Kings Canyon National Parks. Find out more!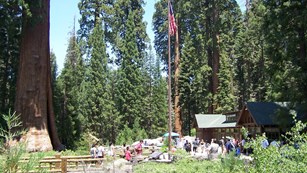 Demonstration / First Amendment Permits
Find out more on Demonstration and First Amendment Permits.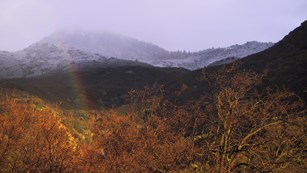 Ash Scattering
If you would like to scatter the remains of your loved one within the parks, please be aware of the regulations.
Last updated: June 24, 2019