Buckeye Flat Campground
Buckeye Flat Campground is located 7 miles (11.2 km) from the Sequoia National Park entrance. Situated along the Middle Fork of the Kaweah River in an oak and California buckeye woodland, the campground is hot in the summer and usually snow-free in the winter. The campground is at 2,800 ft (843 m) elevation. In summer, fire restrictions are often in effect in this campground due to high temperatures and dry conditions.
Campsite Information
This campground has 28 sites for tents only. The fee per night is $22. Reservations are available May 20 through September 22. Campsites are first-come, first served outside of the reservation dates. Parking is limited to one vehicle per site.

Sites 20 and 40 are designated as accessible. The campground has accessible flush toilets and water spigot. The campsite registration is up a steep, paved slope—ask the campground host or a ranger if you would like assistance.
Amenities or Services
Buckeye Flat Campground has flush toilets. The nearest pay phone is at Hospital Rock Picnic Area, about 1 mile away. Ranger programs are available at Potwisha Campground, a 10-minute drive away. Buckeye Flat Campground is near the MIddle Fork of the Kaweah River, 20 minutes east of the Foothills Visitor Center, and a 40-minute drive to the Giant Forest Museum.
Other Information
You are required to store food properly in order to protect bears. Each campsite has a large food storage locker (47"W x 33"D x 28"H) that is resistant to bears when properly latched. Learn more about bears and food storage in the parks. Parking is limited to one vehicle per site. Extra parking is available at Hospital Rock. Do not park on the road to the campground.
Pets are permitted within the campground, but must be leashed at all times. Learn more about pet regulations.
Reservations
Site reservations are available for this campground online at Recreation.gov or call toll free: 877-444-6777 (TDD 877-833-6777) from 10 a.m. - midnight EST March 1 through October 31, or 10 a.m. - 10 p.m. EST November 1 through February. The customer service number is 888-448-1474.
Buckeye Flat Campground map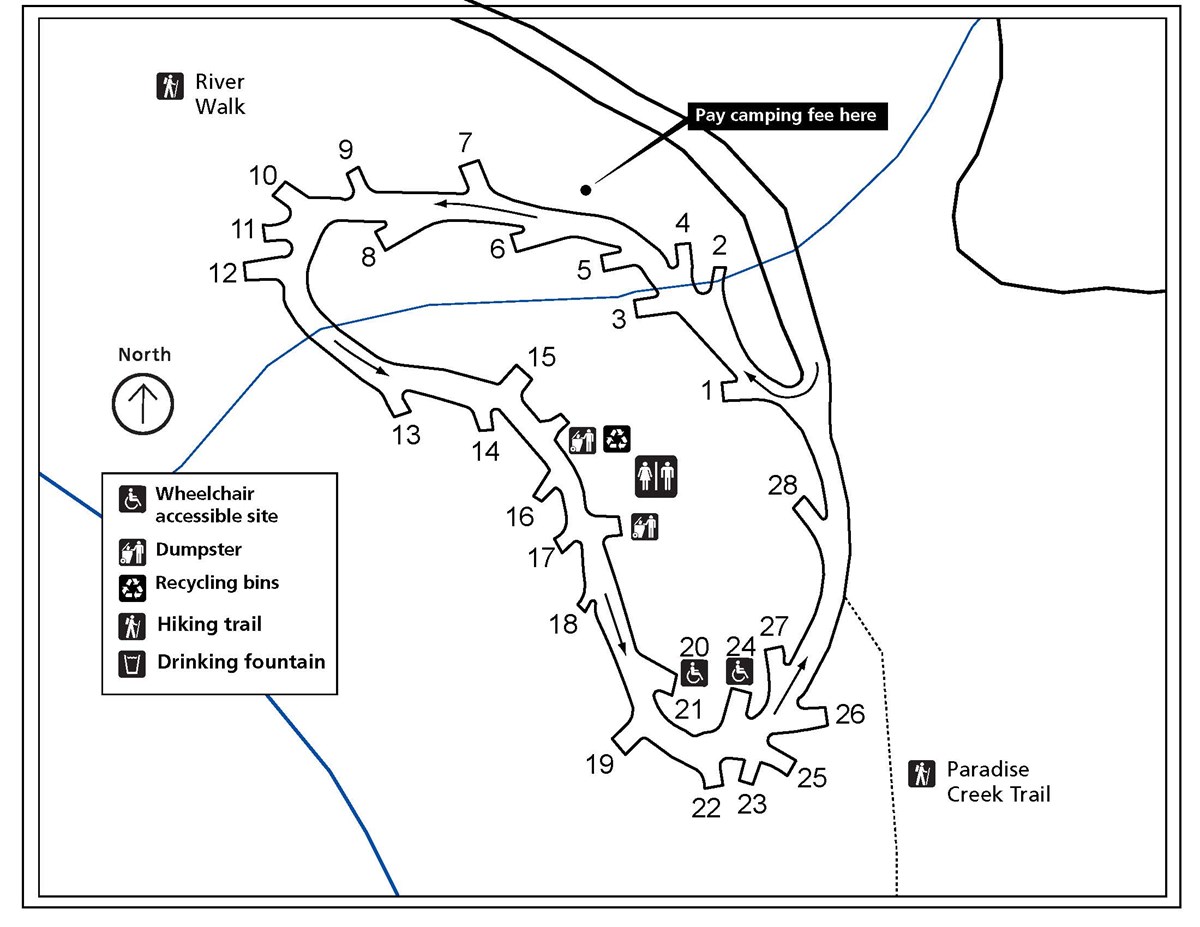 Last updated: September 2, 2020