Buckeye Flat Campground
Cell Phone Additional Information
Internet Additional Information
Accessibility Information
Other Information
You are required to store food properly in order to protect bears. Each campsite has a large food storage locker (47"W x 33"D x 28"H) that is resistant to bears when properly latched. Learn more about bears and food storage in the parks. Parking is limited to one vehicle per site. Extra parking is available at Hospital Rock. Do not park on the road to the campground.
Pets are permitted within the campground, but must be leashed at all times. Learn more about pet regulations.

A map of the campground is shown below. Download the Buckeye Flat Campground map for a larger, printable image.
Buckeye Flat Campground map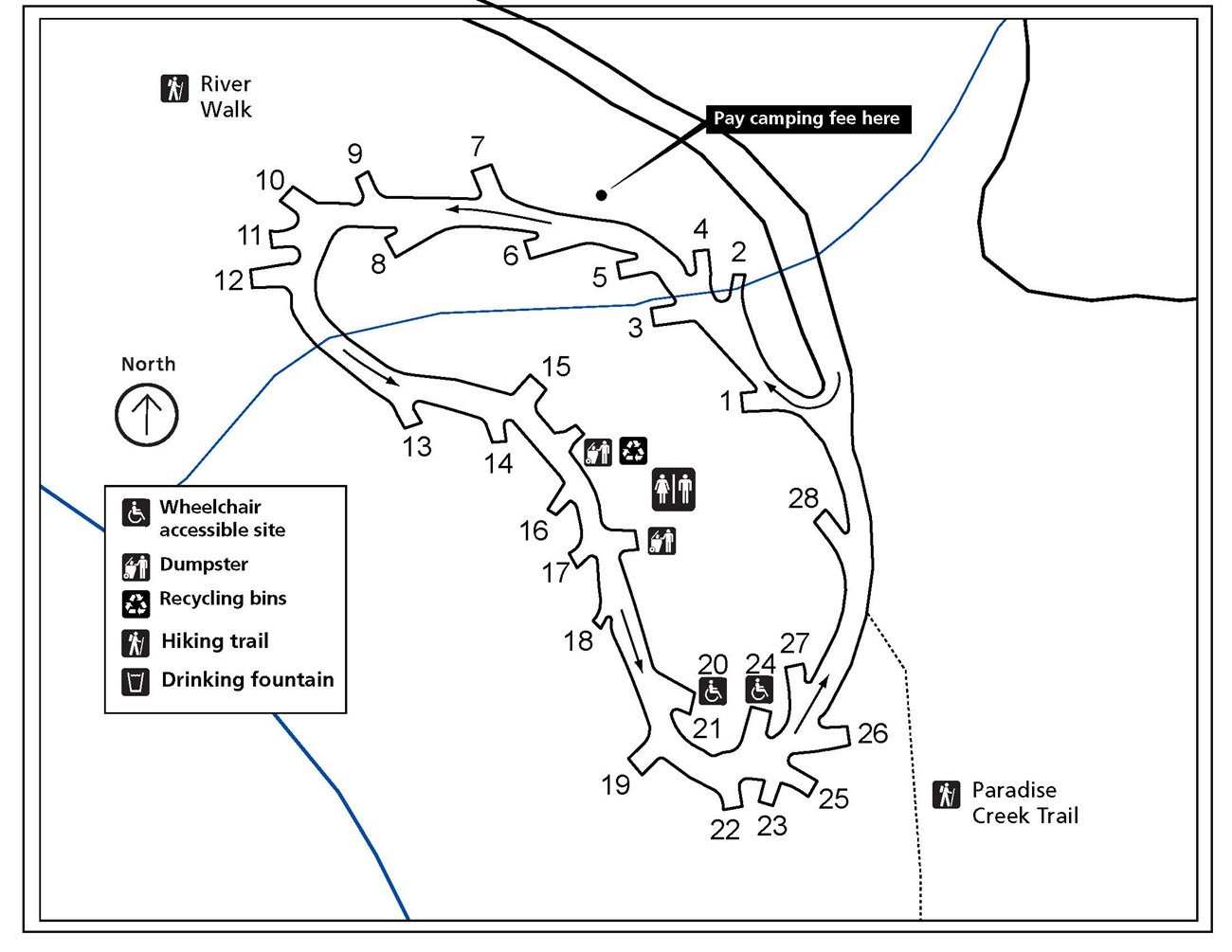 Last updated: November 4, 2022