Information for People Who Are Deaf or Hard of Hearing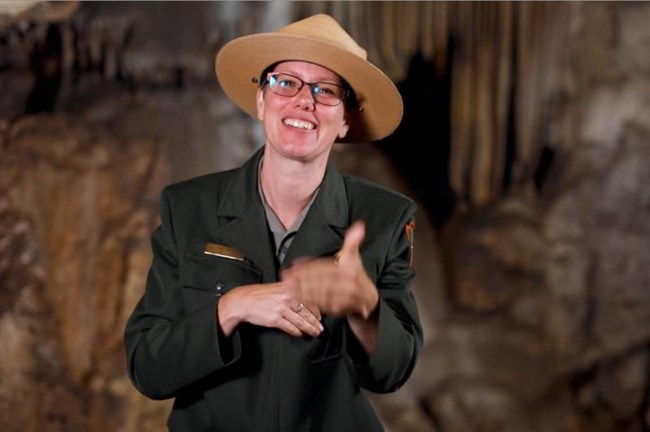 ASL Interpreters for National Park Service Ranger Programs
American Sign Language (ASL) interpretation is available at no cost for any scheduled program. Please submit a request at least seven days in advance, preferably two weeks, to allow time to schedule an interpreter. Call (559) 565-3729 or email seki_information@nps.gov.
Crystal Cave Tours by Sequoia Parks Conservancy
Assistive Listening Devices and American Sign Language translations are available for Crystal Cave tours. American Sign Language translation is provided via videos on a tablet, which can be taken into the cave. Naturalists will indicate when to play each video. More information on Crystal Cave tours is found in the Giant Forest / Lodgepole section of this guide.
Captioning and Assistive Listening
Captioning, audio description, and assistive listening are available for all visitor center films. Ask for receivers and earphones at information desks. Receivers are compatible with T-coil hearing aids. Assistive listening devices are also available at amphitheater programs.
Lodging
Wuksachi Lodge has rooms with visual alarms and notification devices, available upon request. Request this service by calling (866) 807-3598.
Contact Information
TTY Federal Relay Service: (800) 877-8339
Voice Carry Over (VCO): (877) 877-6280
Speech-to-Speech: (877) 877-8982
(800) 845-6136 Spanish
(866) 893-8340 TeleBraille
Last updated: April 9, 2020