Bear Management Overview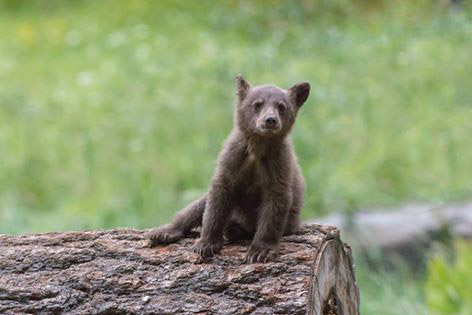 Black bears (Ursus americanus) are an integral part of the Sierra ecosystem and one of the many wildlife species the National Park Service is mandated to protect. Black bears range throughout both Sequoia and Kings Canyon National Parks - where they forage for natural foods - digging up roots in meadows, ripping apart logs, and peering into tree cavities for food. Unfortunately, when human food becomes available, they learn to forage for human food in place of natural food - digging up your backseat to get the cooler in the trunk, ripping apart trailer doors, and peering into your car for food.

This change in foraging behavior also leads to other changes, such as the time bears are active, the range in elevation and habitat types where bears occur, and their behavior toward humans. Ensuing conflicts between bears and humans result in damaged property, personal injuries, and the destruction of some bears, such as #583. The unnatural behavior and resultant losses are unacceptable. As a result, Sequoia and Kings Canyon National Parks have a long-standing human-bear management program.
The best way to protect park bears is to keep them from getting human food. If you plan to visit these parks, take some time to learn about food storage before you come.

For more information on bears in national parks, including photos, videos, and links to other parks with bears, visit Bears.