Nature
Plants and Animals
Sequoia and Kings Canyon National Parks' elevation gradient of over 13,000 feet (nearly 4,000 m) from the Sierra Nevada foothills to the high peaks provides a landscape of varied habitats for plants, animals, and other organisms. These parks are both recognized as International Biosphere Reserves for their important role in conserving biodiversity (a rich assemblage of organisms).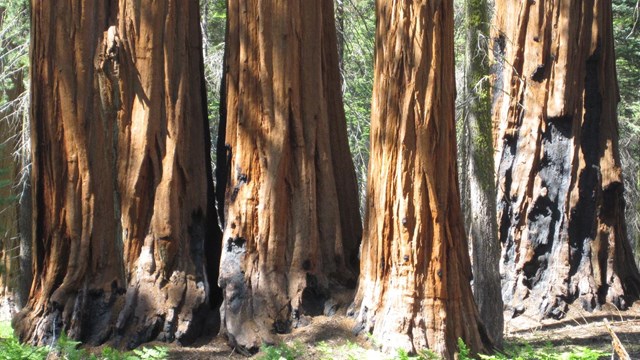 Giant Sequoias
Learn more about these magnificent trees, and the important role of fire in giant sequoia ecosystems.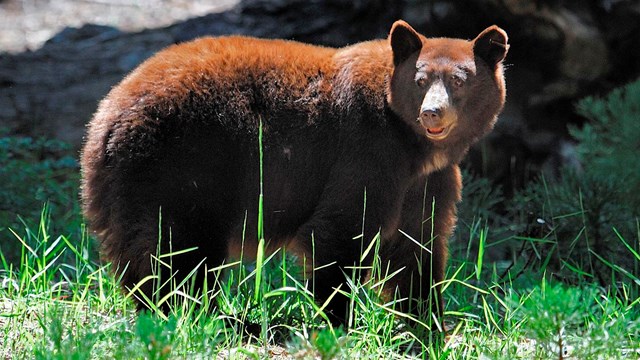 Black Bears
Learn more about bears in these parks and elsewhere, and find out how to properly store your food to protect bears.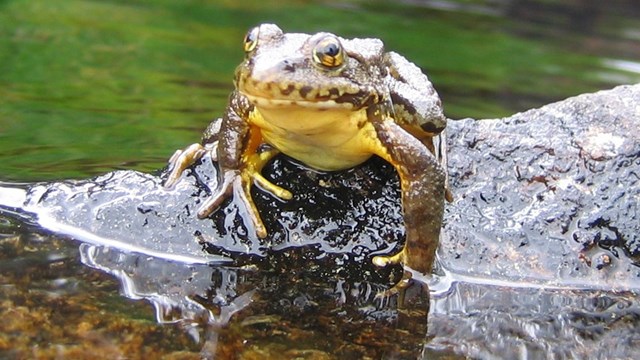 Mountain Yellow-legged Frogs
Park staff are restoring populations of endangered mountain yellow-legged frogs to high-elevation lakes.
Dynamic Environment and Ecosystems
Change is a constant in natural landscapes, and it occurs at both large and small scales in these parks. Climate and fire are drivers of large-scale change, while the life cycle of a butterfly or a rockfall from a cliff are examples of change over a shorter time span or a smaller space. Change in these parks may be part of long-term natural cycles, or driven by human impacts such as air pollution, altered fire regimes, invasive non-native species, and climate change. Learn more about the diverse ecosystems and environment of these parks, and processes of change that affect them.
Air, Earth, Fire, and Water


Last updated: August 31, 2023