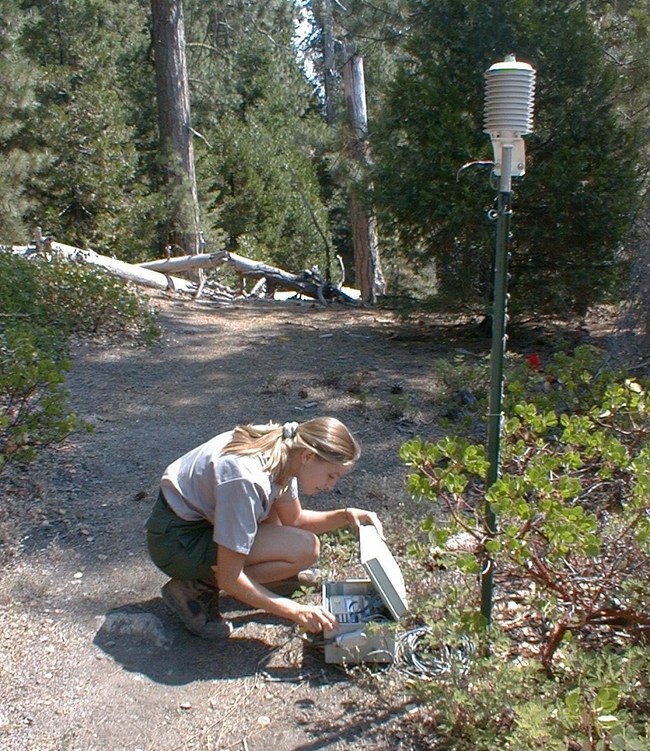 What's in the Air?
Sequoia and Kings Canyon National Parks experience some of the worst air pollution of any national parks in the U.S. The parks are downwind of many air pollution sources, including agriculture, industry, major highways, and urban pollutants from as far away as the San Francisco Bay Area. Air pollutants carried into the park can harm natural and scenic resources such as forests, soils, streams, fish, frogs, and visibility. Ozone levels in some park locations periodically exceed human health standards.
These parks are part of a network of air monitoring stations in almost 70 national parks. This National Park Service Air Monitoring Program focuses on three primary air quality components:
Visibility

Gaseous pollutants (mainly ozone)

Atmospheric deposition
Limited research and monitoring also occur on toxics. Learn more about these monitoring programs below.