Birds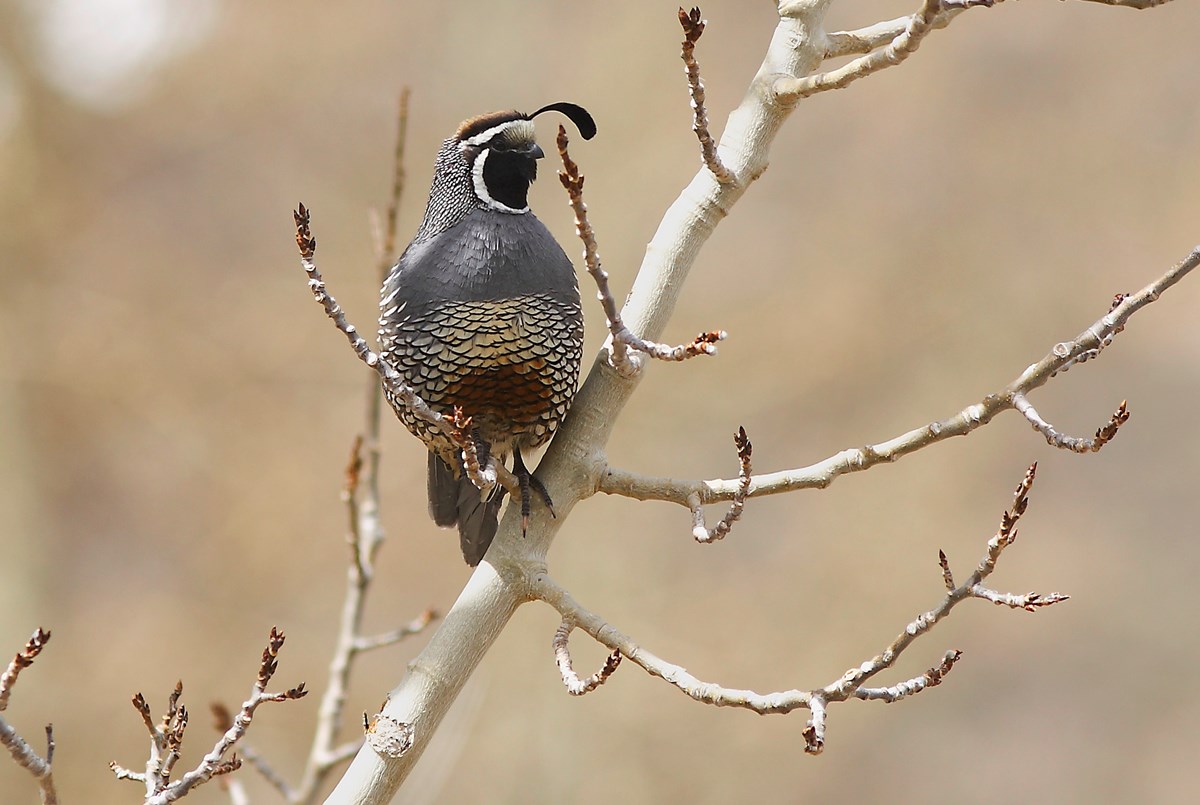 Over 200 species of birds use the diverse habitats of Sequoia and Kings Canyon National Parks, which range from gently sloping foothill grasslands up to conifer forests and windswept alpine tundra and peaks. While some bird species live in the parks year-round, others only use the parks for breeding or as a stopover on their migration routes. Ten of the parks' bird species are nonnative. In recognition of the parks' bird diversity and critical breeding, stopover, and wintering habitats, Sequoia and Kings Canyon National Parks are designated as
Globally Important Bird Areas
.
Bird enthusiasts visiting Sequoia and Kings Canyon National Parks will see and experience different bird behaviors depending on the time of year and habitat. During the winter, the foothills provide great birding opportunities. Walk in the blue oak woodlands and see California quail rustling in the leaves under shrubs or perching on a rock; a flock of band-tailed pigeons searching for a place to roost for the night; and acorn woodpeckers calling to one another among the oaks. During spring and fall, large numbers of migrating birds can be seen and heard as they forage in trees and shrubs or on the ground, eating insects, seeds, berries, or other birds to build their fat supplies to supply themselves for their long journeys. Spring brings migrant flocks of warblers, vireos, flycatchers, and tanagers with brightly colored feathers and distinctive songs that help them establish their nesting territories. In the summer, you will see birds at all the parks' elevations, and it's a great time to hike to the higher elevation areas to see the Clark's nutcrackers harvesting seeds from pine cones or the alpine-loving gray-crowned rosy finches feeding on insects near lakes.
Visit the photo gallery below to enjoy some examples of the wide diversity of birds in these parks.
Bird Species Checklist
Get a bird checklist for the parks by selecting birds in the search box below. Be aware that National Park Service staff are in-process of updating species lists to be consistent with current information.
Select a Species Category (optional):
Search results will be displayed here.

Visit NPSpecies for more comprehensive information and advanced search capability. Have a suggestion or comment on this list? Let us know.
Last updated: August 29, 2018