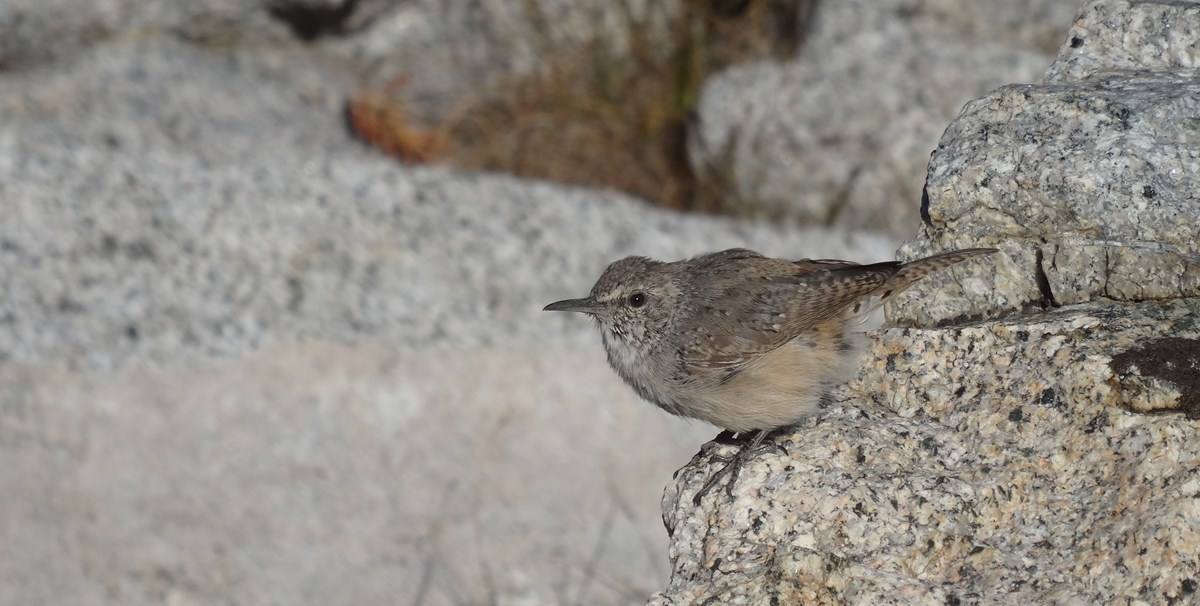 Overview
Approximately 200 species of birds use Sierra Nevada Network parks as breeding or wintering habitat, or as feeding areas along their migration routes. Birds contribute to animal diversity, making up more than 60 percent of the parks' vertebrate species. Birds play many roles in park ecosystems—predators, prey, seed dispersers, and pollinators are a few examples. They respond quickly to changes in their environmental surroundings, making them good indicators of ecosystem condition.
Although Sierra Nevada parks provide important and relatively intact habitat for birds, many stressors affect local bird populations. Large-scale stressors such as climate change and habitat loss affect birds globally, but more localized problems such as altered fire regimes and non-native species invasions also put birds at risk.
Information about the status and trends of bird populations in these parks is essential for park managers. It helps them understand changes that may be occurring, and provides sound science they can use in their management plans, decisions, and actions.